In rural Kewaunee County, Wisconsin, there are about five cows for every human resident. About half of those people rely on private wells for their drinking water.
Now it looks like the cows are polluting the water.
A 2015 analysis funded by the Wisconsin Department of Natural Resources found that more than one-third of the private drinking wells tested had levels of nitrates and coliform that exceeded health standards. Both of those contaminants are found in cow manure.
Environmentalists argue that the county's wealth of dairy farms are largely to blame for its water woes. The state's powerful dairy lobby has rejected that claim, pointing to septic tanks leaking human waste as another factor.
Regardless, Kewaunee County residents are eager for a solution to a problem that has been many years in the making. The fact that they're still waiting may serve as a warning about what's to come if an already underfunded Environmental Protection Agency gets hit with budget cuts from a hostile president.
In 2011, farmer Lynn Utesch launched an advocacy group called Kewaunee CARES aimed at addressing water pollution. When its efforts failed to garner much of a response from local or state officials, the group partnered with a coalition of state and national environmental groups in 2014 to petition the EPA to intervene.
"The citizens of Kewaunee County have not seen any real action," Utesch said. "The EPA has not actually come into our county to help out. No state agency has provided clean drinking water. Our government is not looking out for our people here."
The EPA participates in a Department of Natural Resources committee considering changes to Wisconsin's manure spreading requirements and continues to review the situation, the agency told HuffPost. It is also coordinating with the state Department of Natural Resources to implement the working group's recommendations, which include revamped enforcement procedures for non-compliant dairy farms.
But Utesch has little faith in future EPA action in Kewaunee, particularly given the drastic cuts the Trump administration has proposed for the agency.
"The way it looks right now, we might be waiting indefinitely for something to take place," he said. "We may never see a response and that's very disheartening to our population here. How long do we have to wait until we can have clean water for all our citizens?"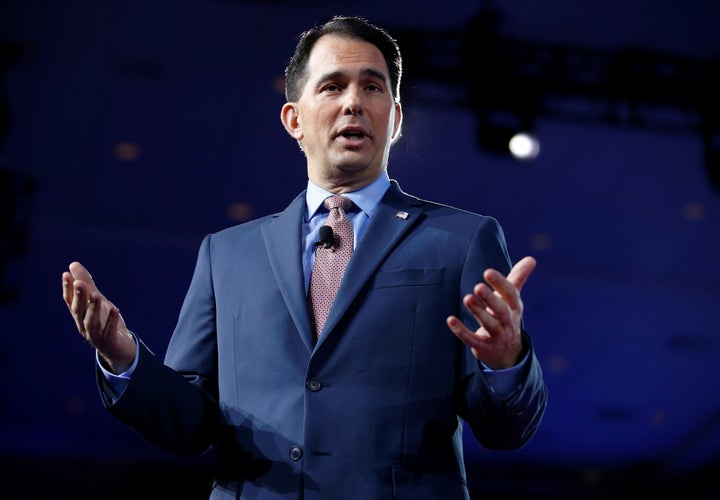 Utesch appears to have even less confidence in the state Department of Natural Resources, which did not respond to a request for comment.
"I have no faith in the state of Wisconsin to do what's right, unfortunately," he said. "It will take someone with the courage to stand up and say we need to fix this. I don't see anyone at the state or federal level who can do that."
There's good reason for that lack of faith, environmental groups say. "Fast and furious" changes to the way Wisconsin approaches environmental issues began shortly after Republican Gov. Scott Walker took office in January 2011, according to Kerry Schumann, executive director at the state League of Conservation Voters. Almost immediately, Walker and the Republican-dominated state legislature pushed to roll back protections, including a rule aimed at limiting phosphorous runoff in state waterways, which Republicans called too costly for businesses.
"At the DNR, there is a culture shift in how the work is done," Schumann told HuffPost. "There's been a huge exodus of experts and a change in the enforcement of laws. Even if we had the best laws in the world, it wouldn't matter because they're not being enforced."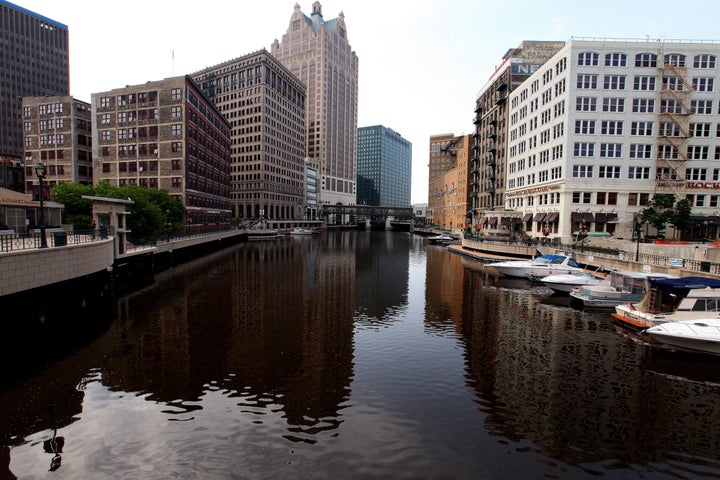 Schumann's last comment refers to a state audit released last year that found the Department of Natural Resources was mostly ignoring its water pollution rules, issuing notices against polluters in only 33 of 558 cases reported over the last decade. The state Department of Justice has also drastically shrunk its environmental protection unit at a time when fines against polluters were already at a nearly unprecedented low.
Meanwhile, the number of Wisconsin waterways that made the EPA's "impaired" list doubled between 2004 and 2016.
It's no wonder that environmentalists in Wisconsin are anxious about what might happen if their federal backstop loses funding.
"Water issues are near a crisis level in Wisconsin," said Amber Meyer Smith, director of programs and government relations at Clean Wisconsin. "It's been a tough few years for the environment in Wisconsin, that's for sure."
Looking at the federal picture, Meyer Smith described the proposal to zero out funding for the EPA's Great Lakes restoration initiative — a cut that Walker has said he opposes and will fight — as "stunning."
But groups like hers will keep fighting for the environment, regardless of what comes from the Wisconsin capitol or the White House. And she is ready to take that battle to the courts, if need be.
"At the end of the day, we still have the Clean Water Act to be upheld and the Clean Air Act to be upheld," Meyer Smith said. "Either that happens at the EPA or there's going to be a lot of lawsuits."
Joseph Erbentraut covers promising innovations and challenges in the areas of food, water, agriculture and climate. Follow Erbentraut on Twitter at @robojojo. Tips? Email joseph.erbentraut@huffingtonpost.com.
Support HuffPost
The Stakes Have Never Been Higher
Before You Go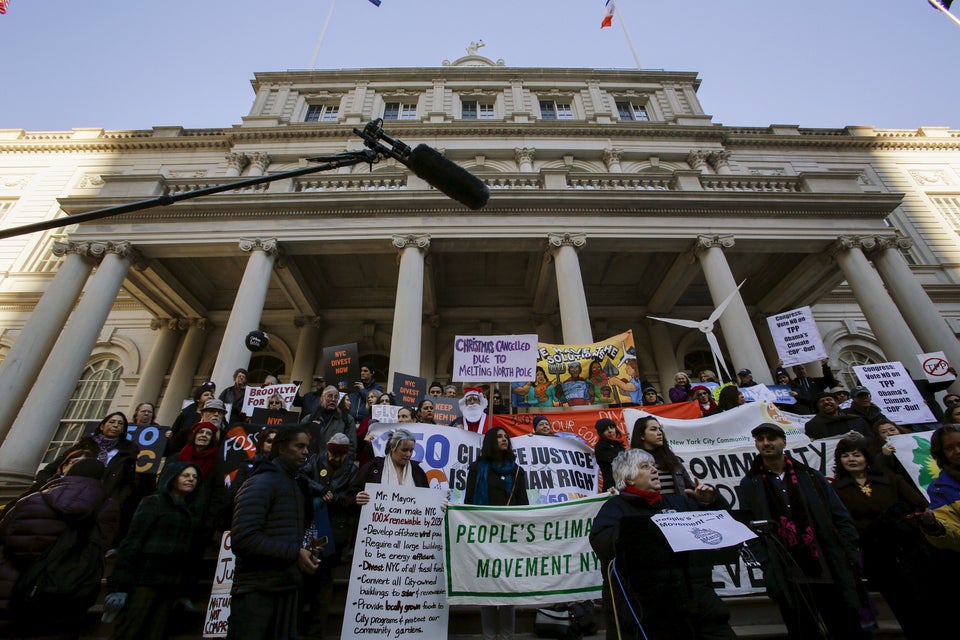 What You Can Do Right Now To Stop Donald Trump's Dangerous Climate Agenda
Popular in the Community