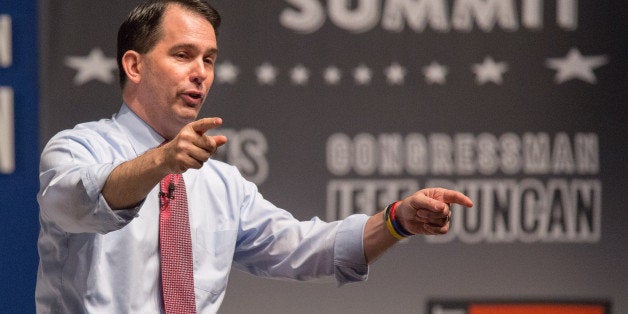 Legislation approved by the Wisconsin State Assembly on Wednesday would require drug screening for poor people in the state who want public benefits and force food stamp recipients to spend most of their benefits on state-approved groceries.
One bill directs the state workforce agency to drug test some layoff victims applying for unemployment insurance. Another bill calls for a separate agency to implement drug screening for a variety of income support programs, including the federal Supplemental Nutrition Assistance Program. And the third bill restricts two-thirds of SNAP purchases to "healthy" foods, while also banning the purchase of "crab, lobster, shrimp, or any other shellfish."
"We as a country are spending a fortune on health care costs for largely preventable diseases, and a lot of that relates to our habits as people -- we're consuming the wrong foods," state Rep. Scott Allen, one of the SNAP bill's Republican cosponsors, said in an interview.
Few of the proposed rules are likely to take effect. Even if the state Senate passes the bills, federal law doesn't give states leeway to restrict SNAP purchases to certain foods, and the U.S. Department of Agriculture has denied waivers to states that have asked. Federal law also doesn't allow for SNAP drug testing, and President Barack Obama's administration has been moving as slowly as possible on new regulations that would allow drug tests for a narrow range of unemployment claimants.
Allen said he hopes the legislation would at least spark a public debate. "Part of the process of having a public dialogue is initiating bills and passing laws and seeking waivers, and over time that public dialogue does influence people's decisions," he said.
The Wisconsin legislation is the crest of a wave of welfare bills across the country calling for drug tests and restrictions on what poor people can buy with the debit cards used to distribute benefits. Kansas has outlawed Temporary Assistance for Needy Families program debit cards at a range of businesses, including tattoo parlors and cruise ships, while Maine is mulling a food stamp ban on junk food. At least 16 states are considering various drug test bills this year, according to the National Conference of State Legislatures.
Wisconsin State Rep. Andy Jorgensen, a Democrat who voted against the bills, said Republicans are using them as a distraction from the state budget.
"They don't want you looking at their dumpster-fire of a budget, they want you paying attention to this," Jorgensen told HuffPost.
Republicans in the state legislature have been looking to avoid enacting some of the cuts proposed earlier this year by Gov. Scott Walker, a likely candidate for the Republican presidential nomination. Among other things, the Walker budget called for $300 million in cuts to the University of Wisconsin System and $127 million from state K-12 education.
"We may have a crap budget, but we're going to make it better," state Rep. Rob Brooks (R) said on the assembly floor Wednesday, according to the Journal Sentinel. Brooks, author of the healthy food stamps bill, did not respond to interview requests from HuffPost.
Walker himself proposed the drug testing measures, initially suggesting he would push ahead with testing SNAP recipients and then fight the Obama administration in court. Instead, Walker and state Republicans have opted to seek permission first.
An earlier version of the food stamp bill restricted two-thirds of a SNAP recipients' purchases to food approved for a separate federal program that serves pregnant women and mothers with infant children. After Democrats and a number of food industry lobbyists complained, the list of allowable items was broadened to include Wisconsin food-industry specialties such as cranberry and dairy products.
Jorgensen noted that the amendment allowing "all types of dairy products" essentially defeats the healthy eating purpose of the bill, since it would let a food stamp recipient spend his or her monthly benefit entirely on Dippin' Dots, for instance.
"The 'ice cream of the future' is now on the list of what's acceptable to pay for, but a bottle of ketchup is not," Jorgensen said.
A spokesman for the Midwest Food Processors Association, which has led industry opposition to the bill, said the groups remain totally opposed to the legislation.
HuffPost readers: Do you get FoodShare benefits in Wisconsin? Tell us about it -- email arthur@huffingtonpost.com. Please include your phone number if you're willing to be interviewed.
Before You Go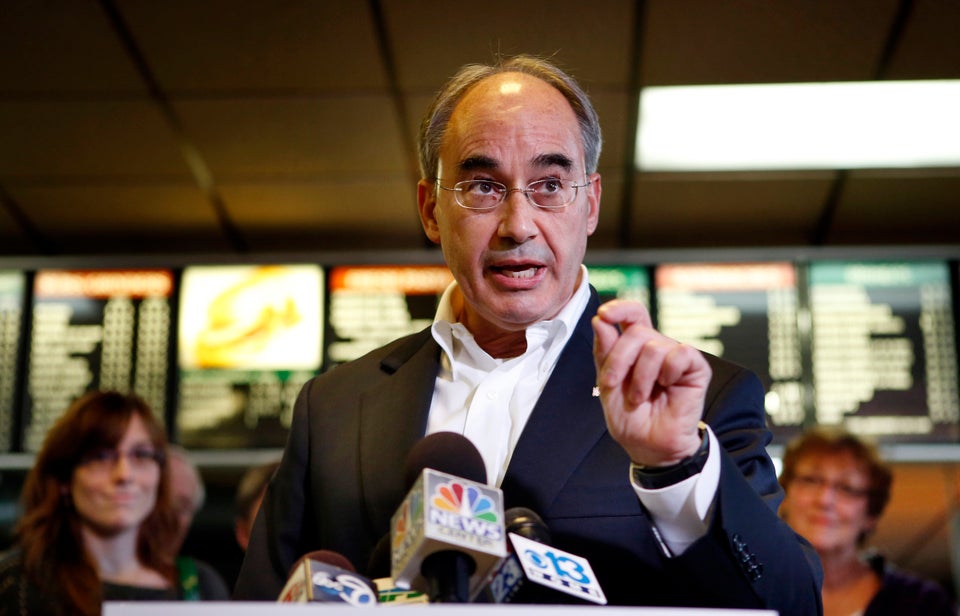 Great Political Names
Popular in the Community