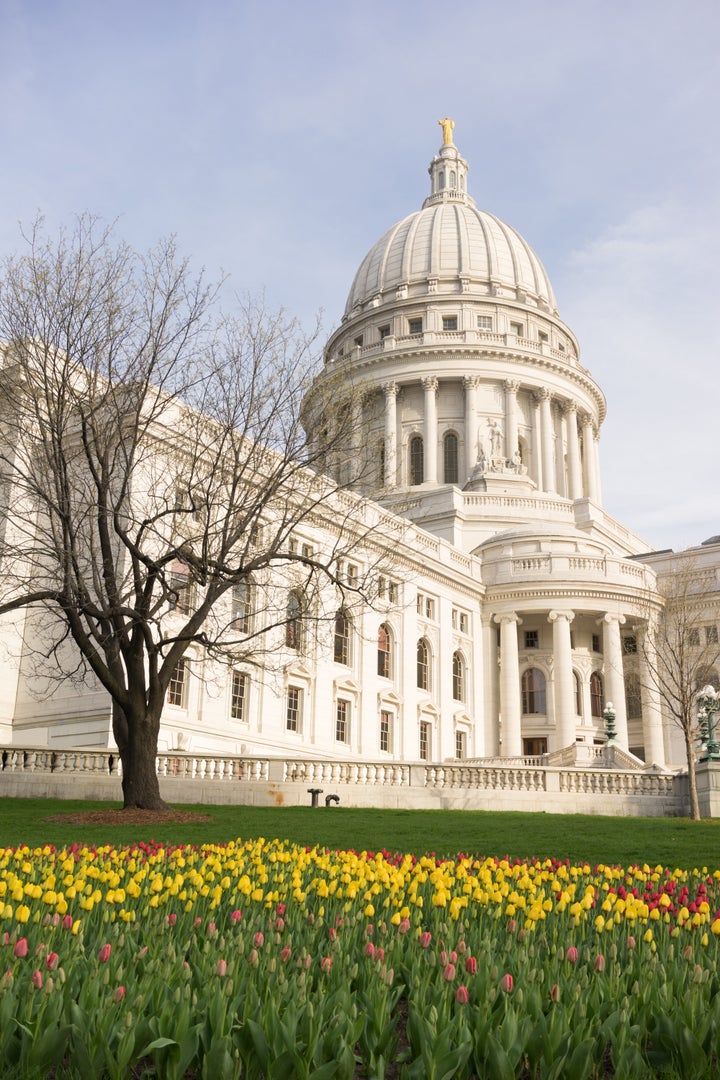 The measure comes after GOP lawmakers in some 18 states introduced bills that would block protests and increase penalties for arrested demonstrators. Bills in two states would eliminate liability for drivers who run into protesters — as long as it's "accidental." State lawmakers in Tennessee introduced such a measure shortly after a Nashville driver struck a safety worker protecting people protesting against President Donald Trump. Arizona's Republican state senators voted for legislation that could hit some protesters with racketeering charges. 
In the Wisconsin bill legislators are pushing this week, University of Wisconsin students who disrupt speeches and demonstrations could be expelled, and campuses would have to remain neutral on political issues, The Associated Press reports.
Tensions are mounting at colleges across the U.S., particularly those with a history of progressive activism such as the UW-Madison campus and the University of California at Berkeley. Conservative commentator Ann Coulter cancelled a speech Thursday at Berkeley amid security concerns in a city that has been rattled by violent political confrontations in recent weeks. In February, Berkeley protesters stopped former Breitbart senior editor Milo Yiannopoulos from speaking. And in November, UW-Madison students shouted down former Breitbart editor Ben Shapiro who spoke on campus.
States including Michigan, North Carolina and Virginia are now considering campus bills. The measures are based on guidelines that the Goldwater Institute created. The Goldwater plan would prevent college administrators from disinviting speakers "no matter how controversial," and impose sanctions on students who "interfere with the free-speech rights of others." Such "interference" apparently includes speaking out at a speech.
Colorado passed a law this month that ensures the right to demonstrate, organize or speak concerning a political issue anywhere on campus. Though Republicans viewed as protecting conservative speakers launched the measure, it was ultimately also backed by some Democrats, who saw it as protecting the rights of progressive activists on campus. The university system had previously limited demonstrations to specific "free speech zones."
Wisconsin Republicans say their anti-heckling bill "protects the freedom of expression on college campuses."
The head of the progressive One Wisconsin Now called the bill's sponsors "fragile snowflakes" — an insult conservatives typically use against liberals.
"Now, these Republicans want to make our campuses safe spaces for Republicans to be free of criticism and subject students to legal sanctions if they speak out," executive director Scot Ross said in a statement Thursday.
REAL LIFE. REAL NEWS. REAL VOICES.
Help us tell more of the stories that matter from voices that too often remain unheard.
BEFORE YOU GO