Walk into most high school gyms, and you'll likely see a few commonalities: There'll be a set of uncomfortable wooden bleachers, a glass case full of dusty trophies and a crowd of teenagers chanting a few harmless jeers at the visiting fans.
But the Wisconsin Interscholastic Athletic Association would apparently like things to change. In the last couple of weeks, declarations in the WIAA's "Sportsmanship Reference Guide" that chants such as "air ball" and "scoreboard" are "inappropriate" and should be discouraged have gone viral, as while the WIAA's recommendations themselves are not new, students at local high schools have begun to examine them more closely.
Many of these guidelines are indeed silly, especially when you consider how pervasive truly offensive, derogatory language is in sports today, most obviously in the case of a certain Washington NFL franchise that still employs a racist slur as its team name.
To underscore just how inane some of these recommendations are, here's a complete list of the exact words and actions that the WIAA considers "sportsmanship infractions." Spoiler alert: They're about as offensive as lukewarm soup.
Booing of any kind

"Over-rated" chant

"Scoreboard" cheer

"Air ball" chant

"Nuts n' Bolts…" chant

"You, You, You" chant

"You can't do that," "fund-a-mentals," "We can't hear you," "Warm up the bus" chants

"Sieve, sieve, sieve" chant

"Nah, nah, hah, nah...hey-eyy goodbye" song; "Season's Over" chant

"Push it, push it, push it" chant

"U-S-A, U-S-A, U-S-A" or any acronym of derogatory language or innuendo

Any chants/comments that are disrespectful to an opponent or official, including school mascot, school nickname, school population, opponent's town or community or that is derogatory to an individual because of race, gender, creed, body type or ability

Holding up papers or props during opponent introductions

Turning backs to court/field during opponent introductions

Dressing in attire that is not associated with school spirit or is inappropriate

Waving arms or making movements or sudden noises in an attempt to distract an opponent

Fan participation activities while the game is actually being played (i.e. roller coaster, the wave, etc.)

Competitors not shaking hands after a contest

Competitors "trash-talking" before, during or after a contest

Competitors celebrating a play excessively by beating on chest; pointing to the crowd; dancing; or a movement perceived to be drawing attention to one's self

Competitors celebrating a play by prolonged staring at an opponent, or standing over an opponent

Criticizing or diminishing the efforts or abilities of an opponent or official in the media before during or after a contest

Criticizing teammates or coaches

Not standing at attention during the National Anthem or excessive talking, chanting, yelling or movement during the playing/singing of the anthem

Throwing of any object by fans or competitors throwing/hitting equipment (pucks, balls, bats, helmets, etc.)

Body passing

Damaging any property (bleachers, hotel rooms, locker rooms, etc.) associated with a sporting event

Attending an event inebriated or under the influence of mood altering substances

Bare-chested fans and body paint at indoor events
Since then, groups of Wisconsin high school students have gathered in local gyms to mock the reference guide, donning duct tape over their mouths to protest what they consider a restriction of their free speech:
There's a lot wrong with the world today. There's even a lot wrong with the sports world today. Repeatedly yelling a phrase like "scoreboard" is not one of these things.
Please high schoolers, for the sake of all that is precious, do not offend our delicate sensibilities by joining in on such an inflammatory act as the wave.
Below is the complete guidebook, for good measure:
CLARIFICATION: This post has been updated to emphasize that the "sportsmanship expectations" are not new, but have been in place for a number of years. An email sent in December simply brought the old reccomendations increased attention and scrutiny.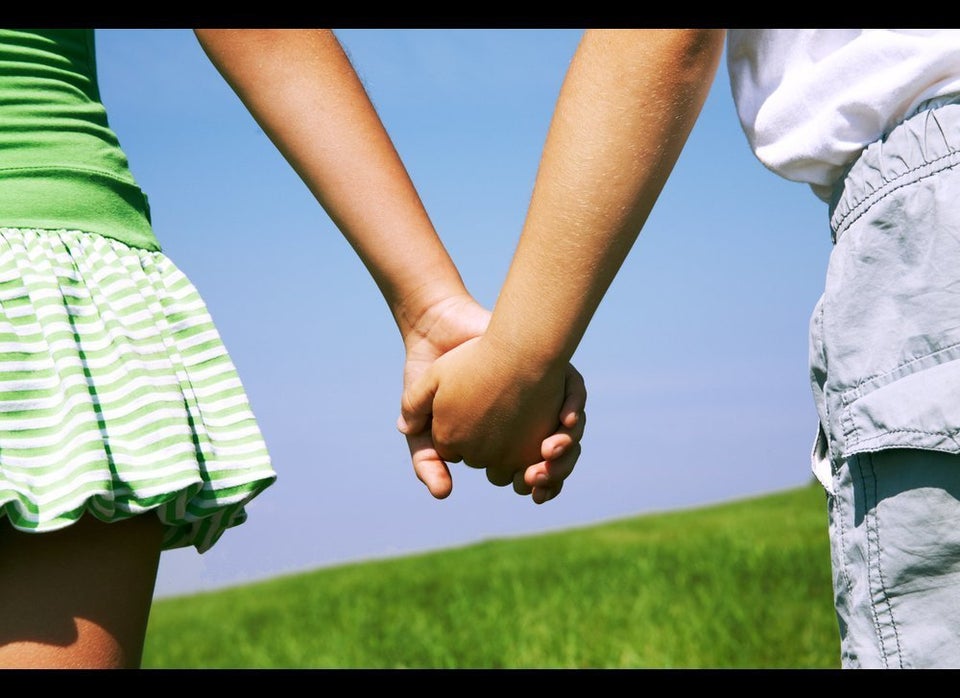 Weird Things Banned At Schools
Popular in the Community