The WCIJ has used two offices on campus to house four professional staffers and four interns since it launched in 2009, according to the Journal-Sentinel, and receives no government money. Its $400,000 annual budget is funded by private foundations, individuals and news organizations, and the WCIJ allows media outlets around the country to publish its articles. The center spends $40,000 a year paying student interns at $10 an hour, Andy Hall, the WCIJ's executive director, told the Journal-Sentinel.
Although the provision was only backed by GOP lawmakers, not all Republicans support the legislation.
"It is the height of arrogance, and everybody who voted for that should be embarrassed," state Sen. Dale Schultz (R-Richland Center) said in an interview on Wisconsin Public Radio, according to the WCIJ-produced WisconsinWatch.org. "It smacks of the kind of tactics you would expect from Vladmir Putin or Hugo Chavez -- not in Wisconsin."
Assembly Speaker Robin Vos (R-Rochester) said he believes the center has a liberal bias in its reporting, according to the Journal-Sentinel, but conservative Milwaukee radio host Charlie Sykes called the provision "petty, vindictive and dumb."
Vos and state Rep. John Nygren (R-Marinette), co-chair of the Joint Finance Committee, declined to say who came up with the provision targeting the WCIJ when asked by reporters in a press conference last week. Both Vos and Nygren did not return requests for comment by The Huffington Post.
Greg Downey, director of the School of Journalism & Mass Communication at UW-Madison, defended the office spaces on the school's website, saying they were a small price to pay for "regular, guaranteed, paid internships for our students" and "ready access to highly-respected investigative reporters." Downey said the university must oppose what he described as a "direct assault on our academic freedom in research, teaching, and service."
The provisions to evict the WCIJ and bar faculty from collaborating with them "would harm our research, teaching, and service mission," Downey wrote.
And so the state legislature's affront on the center is more than a problem of academic freedom and student teaching. The center is one hopeful model of the journalistic institution of the future. But journalism needs to be independent, and the state legislature's desire — and apparent ability — to reach into the university poses a particularly tricky problem for those who have felt hopeful about this model of doing journalism. It also violates a century of innovation and collaboration between journalism and the university, one that helped form the character of both institutions in this state.
Andy Hall, the center's executive director, told Romenesko they were "blindsided" by the provision, but said he received an immense number of letters of support from journalists and journalism educators around the country. The center is planning to push for lawmakers to remove the provision, according to its website.
Before You Go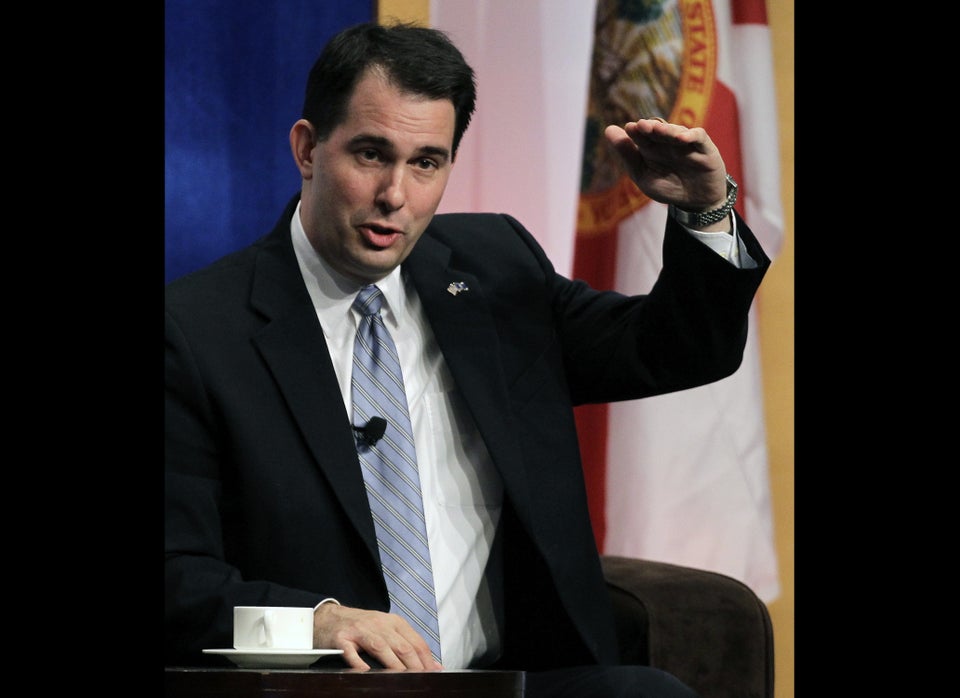 Scott Walker Survives
Popular in the Community