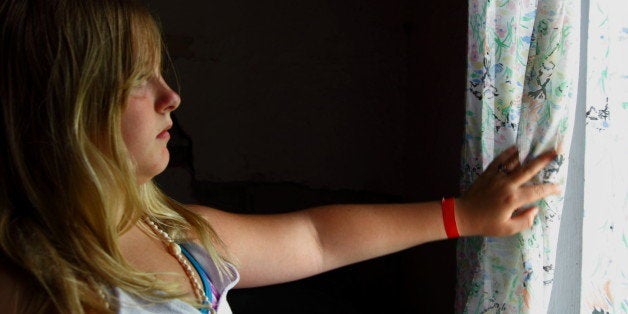 BY MEGAN TWOHEY
NEW YORK Wed Apr 16, 2014 5:28pm EDT
(Reuters) - Wisconsin has adopted a law to limit private custody transfers of children, the first law of its kind in the United States, responding to a Reuters investigation that exposed the dangers of the unregulated practice.
Reuters reported in September that parents were transferring custody of their unwanted adopted children to strangers met on the Internet, often with no government oversight and sometimes illegally. No state or federal laws specifically prohibit the practice, which is known as "re-homing." And state laws that restrict the advertising and custody transfers of children are often confusing, and rarely spell out criminal sanctions.
In the absence of government safeguards, boys and girls have been placed in the care of abusers and others who escape scrutiny. In one case, a mother gave her nine-year-old adopted son to a pedophile in a motel parking lot in Wisconsin within hours of posting an advertisement for the child on a Yahoo group.
The Wisconsin law, signed Wednesday by Republican Gov. Scott Walker, makes it illegal for anyone not licensed by the state to advertise a child over age one for adoption or any other custody transfer, both in print and online. Parents who want to transfer custody of a child to someone other than a relative must seek permission from a judge. Violators face up to nine months in jail or up to $10,000 in fines.
"The Reuters reports outlined massive pratfalls in current law that allowed children to be advertised on social networks on the Internet," said Republican state Rep. Joel Kleefisch, who sponsored the Wisconsin legislation. "With virtually no oversight, children could literally be traded from home to home. In Wisconsin, that is now against the law. Hopefully citizens of the country will follow our lead."
Ohio, Colorado and Florida also have introduced legislation aimed at protecting children from re-homing.
The Ohio legislation, similar to the Wisconsin law, was introduced last month, after Reuters reported that a girl adopted from Haiti was passed among four homes in two years. The last family to take her, in Marysville, Ohio, abruptly sent her away after she helped bring to light allegations of sexual abuse of other children in the home, prosecutors allege in charging documents. The father, Jean Paul Kruse, was later charged with raping two daughters and sexually abusing a third. The mother, Emily Kruse, was charged with obstructing justice and intimidating a witness. Both have pleaded not guilty.
The Haitian girl's adoptive mother, in Idaho, solicited new families for her on a Yahoo group called Adoption-from-Disruption. Reuters examined 5,000 messages on the group going back five years, and found that a child was advertised on average once a week during that period. Most of the children offered on the group had been adopted from foreign countries. Yahoo quickly shut down the re-homing group and others like it after Reuters brought them to its attention last September.
"Children are not property or used furniture to be advertised to anybody on social media sites without the background checks and protections for their welfare," said Democratic state Sen. Charleta Tavares, a sponsor of the Ohio bill.
At the federal level, a group of 18 Republican and Democratic members of Congress is seeking hearings to "identify ways to prevent these dangerous practices." Sen. Ron Wyden, D-Oregon, called for broad action in a letter to Obama administration officials, writing that it was "stunning" that "this practice of advertising children, usually over state borders, does not seem to violate any federal laws."
(Edited by Michael Williams)
Related
Before You Go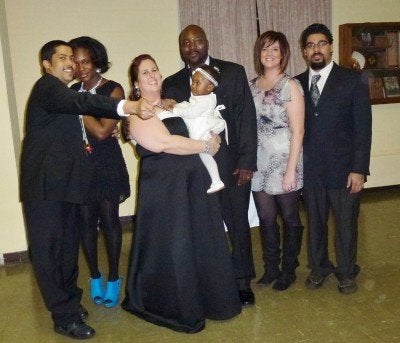 Adoption Portraits