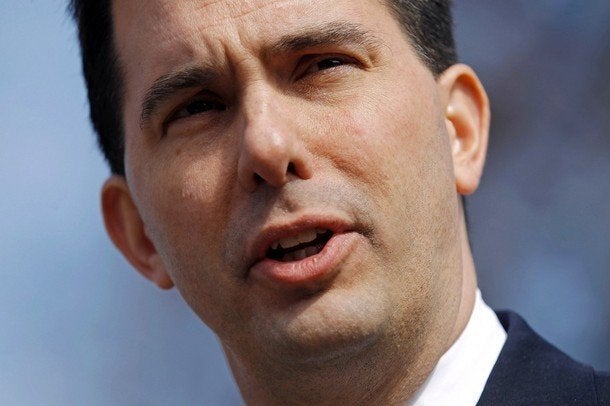 Six fake Democrats are running in the upcoming Wisconsin recall elections, openly planted by the state Republican Party to force primary elections.
The candidates will be running for governor, lieutenant governor and four state senate seats in districts where Democrats gathered enough petition signatures to trigger recall elections.
According to the Wisconsin State Journal, Republican Party spokesman Ben Sparks said that "running what he called 'recall protest candidates' guarantees a clear primary date and ensures no Republicans will face a general election that day [in May], when Democrats likely will turn out in huge numbers to select a gubernatorial challenger."
The primaries are scheduled for May 8 and the general elections are set for June 5 -- unless there are no primaries for a particular post, in which case the general election for that post would take place on May 8. There are already four real Democrats running for the gubernatorial spot, meaning that general election is on for June.
The GOP-selected candidates running as Democrats are Gladys Huber, who will run for governor; Isaac Weix, who will run for lieutenant governor; and Gary Ellerman, Tamara Varebrook, James Engel and James Buckley, who will run in the four state Senate recalls.
Republicans used the same strategy last year in the recall of other state senators. All of their fake candidates lost. The Associated Press noted that the plan then "gave the Republican incumbents more time to campaign and distance themselves from the turmoil over the union law that they voted to support in March, spurring the recall efforts."
Wisconsin also has open primaries, meaning that Republican voters could theoretically jump in and vote for the fake Democrats.
Calling all HuffPost superfans!
Sign up for membership to become a founding member and help shape HuffPost's next chapter
BEFORE YOU GO