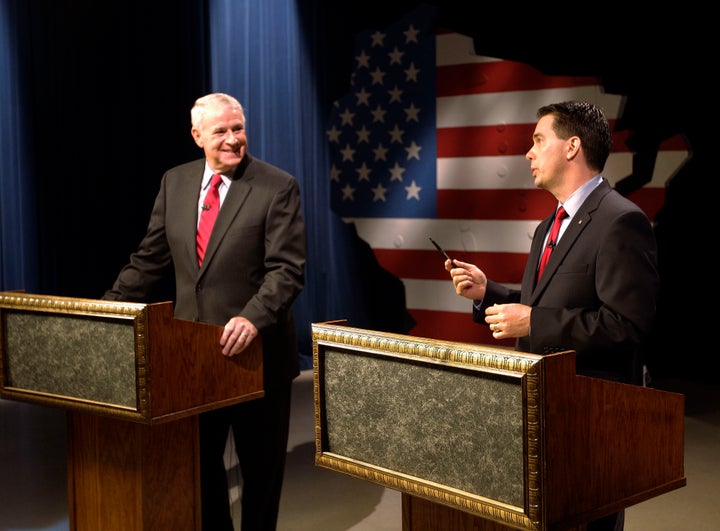 Nearly 3 million people could turn out to vote in Tuesday's Wisconsin recall elections, according to predictions from the state's election agency.
In a statement sent out on Wednesday, the Wisconsin Government Accountability Board said that between 60 and 65 percent of the voting age population -- or approximately 2.6 to 2.8 million people -- would cast absentee or regular ballots for the June 5 recalls.
"Wisconsin has never had a statewide recall election, which makes predicting turnout difficult," said Kevin Kennedy, director and general counsel of GAB. "We typically look at history for guidance in predicting turnout. We expect turnout for this election to be much higher than the 49.7 percent turnout in the 2010 General Election for Governor, but not as high as the 69.2 percent turnout in the 2008 General Election for President of the United States."
The highest voter turnout in a November gubernatorial election in the last 50 years was 52.4 percent in 1962.
Absentee ballots must be postmarked by Election Day, and must be received by the clerk's office by 4 p.m. on the Friday after the election.
There are six recall contests taking place on June 5, for governor, lieutenant governor and four state Senate seats.
Calling all HuffPost superfans!
Sign up for membership to become a founding member and help shape HuffPost's next chapter
BEFORE YOU GO