 Months after having a number of their key legislative priorities thwarted by Wisconsin circuit courts, a group of Badger State Republicans on Wednesday began circulating a bill aimed at crippling the power of those courts to block legislation, the Milwaukee Journal Sentinel reported.
The Associated Press reported on the specifics of the proposal, brought forth by Rep. David Craig (R-Big Bend), Rep. Al Ott (R-Forest Junction), Sen. Glenn Grothman (R-West Bend) and Sen. Leah Vukmir (R-Wauwatosa):
Under the bill, attorneys could essentially void injunctions or restraining orders blocking statutes by filing an appeal within 10 days. The stay would remain in effect until an appellate court or the state Supreme Court orders it lifted or disposes of the case with a final order.
The Wisconsin circuit court system has emerged as a key obstacle to the legislative agenda pushed by Wisconsin Gov. Scott Walker (R) and his fellow Republicans, who control the state legislature. Last September, Dane County Circuit Judge Juan Colas ruled that Walker's controversial anti-union law violated both the state Constitution and U.S. Constitution, blocking its implementation in certain sectors. While the law has since been upheld by a federal appeals court, the circuit court injunction is still preventing parts of the law from going into effect while various appeals make their way through the court system.
While Democrats have reportedly expressed early opposition to the measure, Republican backers are pitching it as an effort to ensure fairness.
"This legislation would facilitate a fair and more efficient judicial system by ensuring that one judge cannot prevent the implementation of state law without an expedited review by a higher court," Craig wrote in an email pitching the bill to colleagues, according to the Journal Sentinel. "This legislation would also ensure that Wisconsin residents and businesses have a greater degree of certainty as to whether a law is or is not in effect during the disposition of a legal challenge."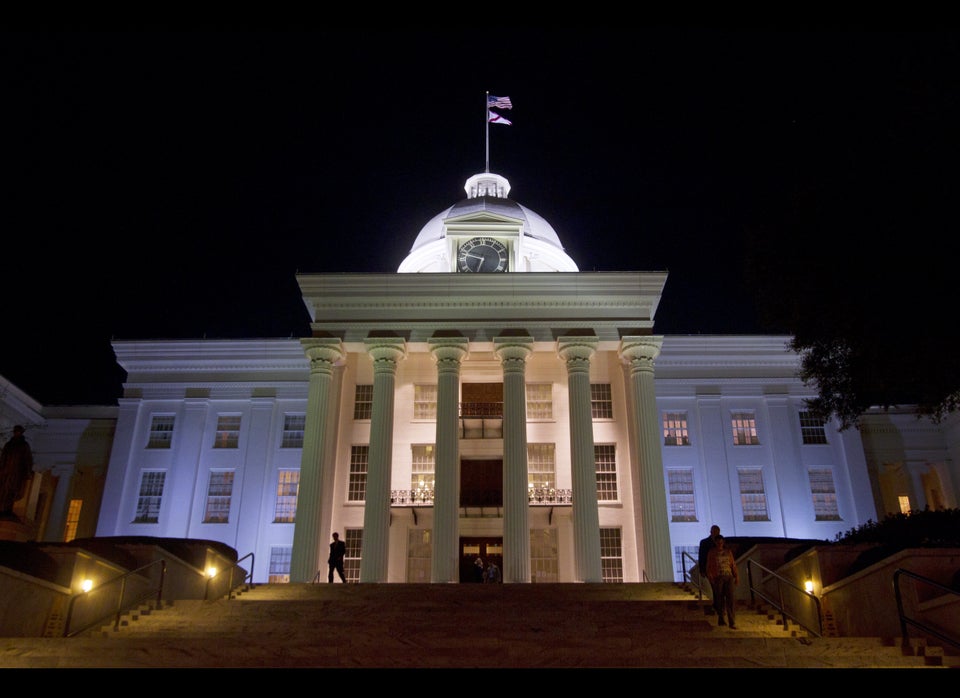 U.S. State Capitol Buildings
Popular in the Community