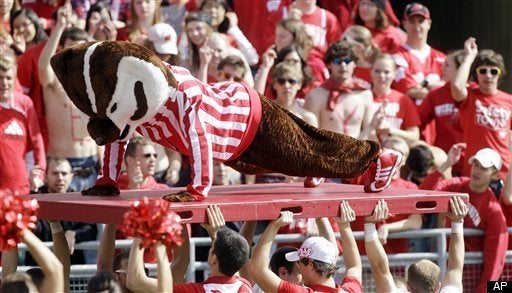 Apparently, when it comes to coveted Rose Bowl tickets, common standards of media decency become null and void -- at least according to the Badger-Herald, one of the University of Wisconsin's student newspapers.
In a Dec. 5 editorial titled "The Worst People on Campus," the Herald listed the full names of more than thirty Wisconsin students who had put their Rose Bowl tickets up for bid on Facebook marketplace shortly after they went on sale Sunday. The school's alotted 5,800 tickets sold out in 20 minutes.
Below the list of names, the Herald's editorial board wrote:
Truly, there is a special place in Hell for people who buy Rose Bowl tickets with the sole intention of profiting from them. It is entirely unfair to those who actually love this football team and were counting on a cheap face value ticket in order to make the trip to Pasadena an economic reality.

We'll keep printing names of those we catch on Facebook marketplace. And feel free to send an email to editor@badgerherald.com if you know of anybody whose name should be added to the list -- particularly the 100 people who have already made a listing on Craigslist.
They solicited names of more people to add to their growing list, saying that their deed was "the Lord's work."
An editor's note added to the post -- which has more than 600 comments -- implored commenters to be respectful.
What do you think? Do you find this funny, or totally out of line? Weigh in below.
Related
Popular in the Community