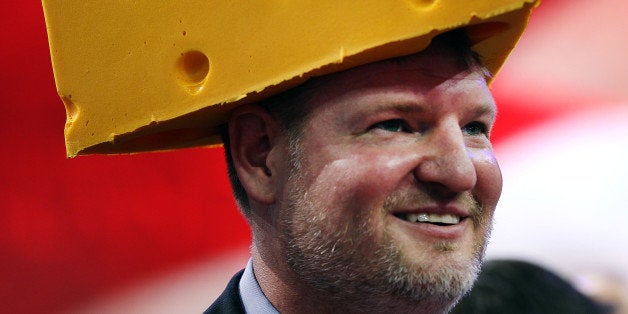 A group of Republicans in Wisconsin want to make sure that if they get fed up with the rest of the country, the Badger State can go it alone.
Last month, one of Wisconsin's eight regional Republican caucuses passed a resolution asserting the state's right to secede, according to Daniel Bice at the Milwaukee Journal Sentinel.
From the resolution, passed by the caucus in the 6th congressional district:
Be it further resolved that we strongly insist our state representatives work to uphold Wisconsin's 10th Amendment rights, and our right to secede, passing legislation affirming this to the U.S. Federal Government.
Dan Feyen, chairman of the GOP in the 6th congressional district, sent a note to Republican state lawmakers making clear that he did not support the resolution because it did not deal with the "true enemy," e.g. Democrats. He also stressed that the resolution did not really have much support.
"This particular resolution was brought up from the floor on the day of the caucus; it did not come from the resolutions committee as it was not passed at any 6th District County's caucus," wrote Feyen. "It was also the very last resolution taken up after more than three hours of caucusing, and was passed with, approximately, only 25 delegates in support. The Sixth Congressional District is made up of 11 counties and is allotted 822 total delegates for the caucus and the state convention."
Joe Fadness, executive director of the state Republican Party, also told the Milwaukee Journal Sentinel that the state party does not support secession.
The 6th congressional district is currently represented by moderate Rep. Tom Petri (R). He is facing a primary challenge from the ultra-conservative state Sen. Glenn Grothman (R).
In his statement announcing his candidacy last week, Grothman said the "rush towards government reliance has lead [sic] to the well-documented destruction of the American nuclear family, which will have severe, negative consequences for the next generation."
Before You Go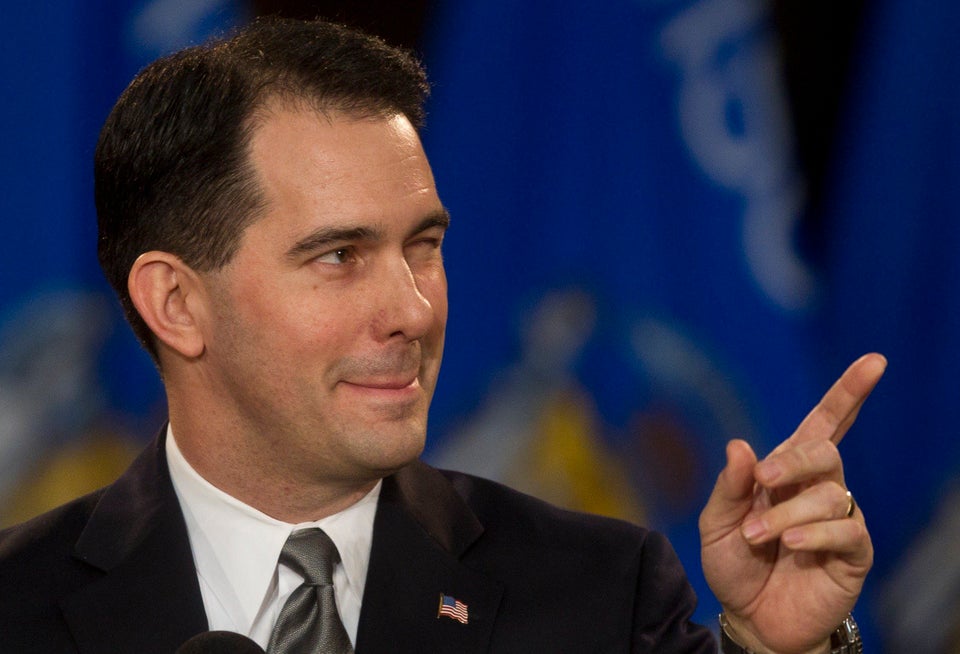 Scott Walker Pointing Fingers
Popular in the Community