Wisconsin Republicans will vote next month on whether they support allowing the state to secede from the United States of America.
According to Daniel Bice at the Milwaukee Journal Sentinel, many top officials had hoped that resolution would be killed at the party's Resolutions Committee meeting on April 5. Instead, the committee adopted it, meaning it will now get an up-or-down vote at the Wisconsin GOP convention, which is taking place in Milwaukee May 2-4.
Wisconsin Gov. Scott Walker (R) distanced himself from the resolution last week, telling reporters, "I don't think that one aligns with where most Republican officials are in the state of Wisconsin -- certainly not with me."
Last week, Joe Fadness, executive director of the state Republican Party, also told the Milwaukee Journal Sentinel that the state party does not support secession.
Ian Millhiser of ThinkProgress noted the strange turn the conservative movement has taken with these calls for secession, with "no shortage of irony to the Party of Lincoln now morphing into the Party of Secession."
A 2012 HuffPost/YouGov poll found that the majority of Americans don't want their state to cut ties with the rest of the country.
Before You Go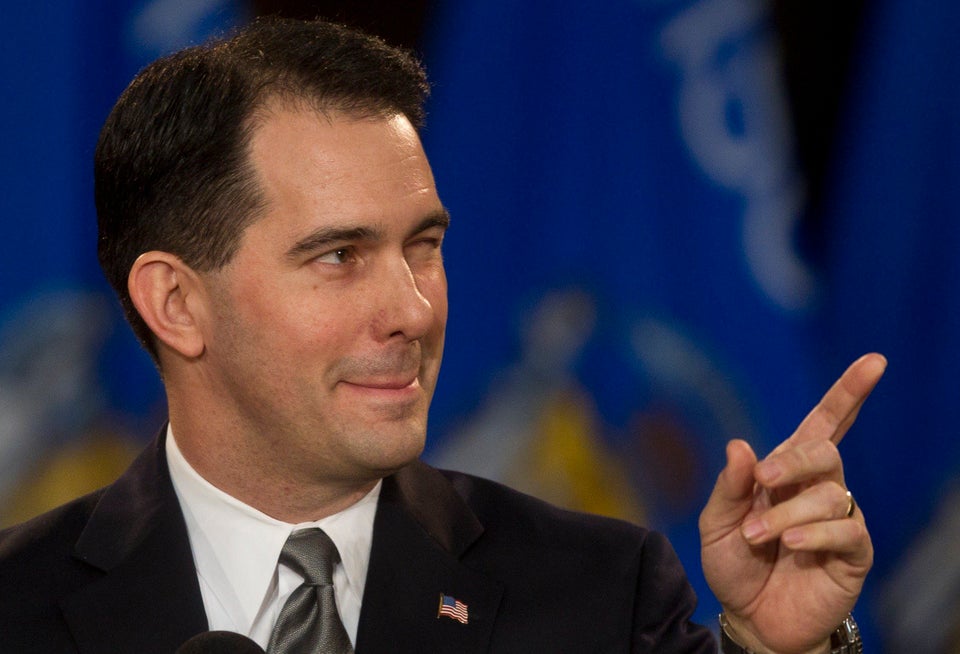 Scott Walker Pointing Fingers
Popular in the Community