 The deadly shootings in a Sikh temple in Wisconsin on Sunday appeared to attract a certain amount of confusion in the media, and generated nowhere near the levels of coverage that the mass shooting in Aurora drew just a few weeks ago.
The complications of covering a relatively small religious group (there are between 25 and 30 million Sikhs in the world) were clear on Sunday. Outlets like BuzzFeed and writers like Sunny Hundal compiled several examples of reporters struggling with the facts of the religion: a Fox News analyst asking if there had been any "anti-Semitic acts" in the past against Sikhs; CNN's Don Lemon wondering if Sikhs have "traditional enemies," or if the shooter had "beef with the Sikhs"; a local Wisconsin station saying that the religion is "based in northern Italy."
Perhaps knowing that there was a knowledge gap, the Asian American Journalists' Association released guidelines for reporters to use in their coverage. Among the advice:
-- The word "Sikh" is pronounced "seek."
-- A Sikh temple is also called a "gurdwara" (pronounced GOORD-war-ah).
-- The Sikh religion is an offshoot of the Hindu religion. It was founded around 1500.
The level of coverage was also a grim reminder of the factors that can go into deciding how expansively to cover a story. Whereas the Aurora shootings led to days of special reports and wall-to-wall dispatches from the scene, the Wisconsin shootings were given much less space. Morning shows on Monday spent their first two segments on the shootings before moving on.
There could be many reasons for this, among them the fact that the shootings took place on a weekend, when media coverage is lighter across the board, and had fewer victims than the Aurora massacre -- or even that the Olympics were happening at the same time. It could also be that the specter of a "madman" such as James Holmes, the alleged Aurora shooter, drew more attention than what investigators said was an attack by a possible white supremacist in Wisconsin.
Before You Go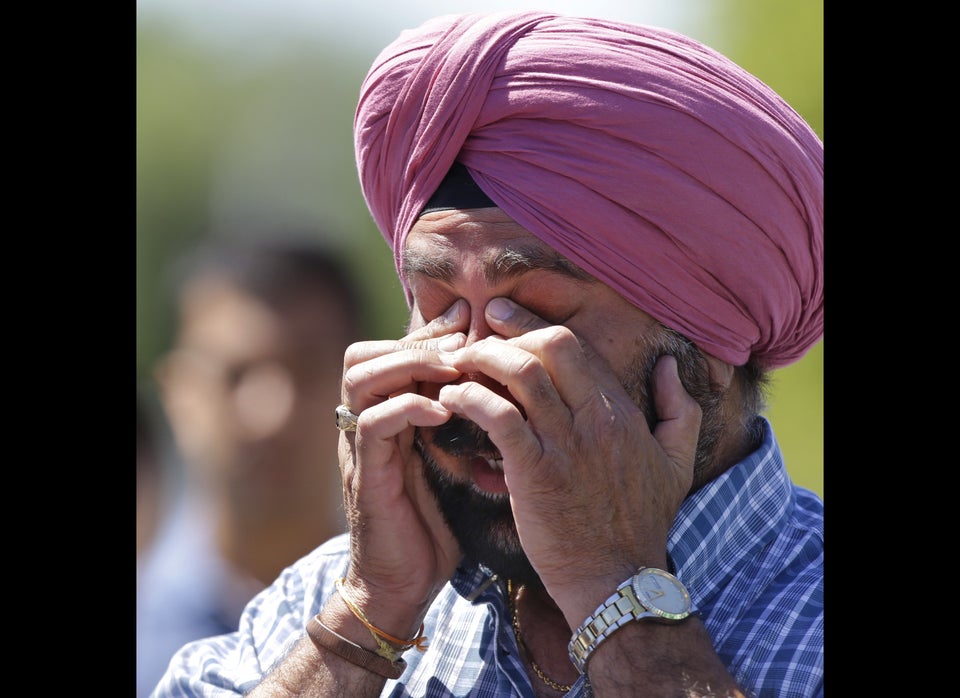 Wisconsin Shooting
Popular in the Community