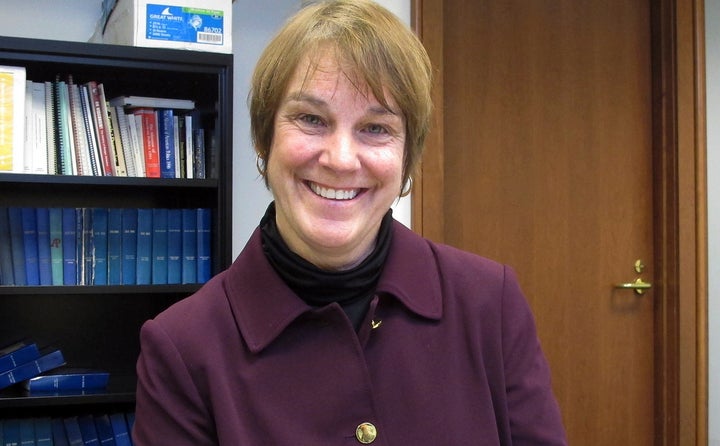 The Wisconsin state Supreme Court race was too close to call Tuesday night, a nail-biter that will likely go to a recount. 
Conservative judge Brian Hagedorn had a narrow lead over liberal judge Lisa Neubauer with nearly all the votes in. They were running to win the seat vacated by retiring liberal judge Shirley Abrahamson. The conservatives currently have a 4-3 majority. 
"This race is too close to call," said Tyler Hendricks, the campaign manager for Neubauer, in a statement late Tuesday night. "We are almost assuredly headed to a recount. We are going to make sure every vote is counted. Wisconsinites deserve to know we have had a fair election and that every vote is counted." 
Wisconsin is often considered a bellwether in national politics ― Democratic presidential nominee Hillary Clinton notably lost the state in 2016 ― so the state Supreme Court race has received a close look for what it might say about the 2020 elections. Democrats have been feeling optimistic after winning the governor's office last year, taking it away from Republican Scott Walker. 
The race was technically nonpartisan, but it was clear where the battle lines were drawn. It attracted significant outside spending, with the National Democratic Redistricting Committee ― which is run by former Obama Attorney General Eric Holder ― jumping in on behalf of Neubauer, and Americans for Prosperity ― backed by the Koch network ― supporting Hagedorn.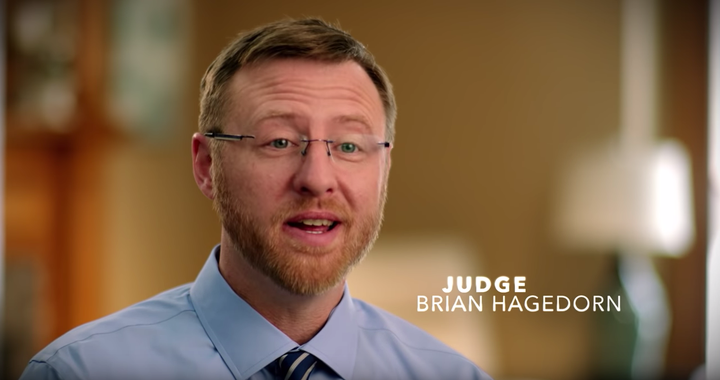 As a law student in 2005, Hagedorn wrote a blog post condemning a U.S. Supreme Court ruling striking down a Texas anti-sodomy law, stating, "The idea that homosexual behavior is different than bestiality as a constitutional matter is unjustifiable."
While he was serving as a judge, Hagedorn co-founded Augustine Academy, a Christian school that allows the expulsion of students if they or their parents are gay, and the firing of teachers who are gay. 
The news of Hagedorn's school caused the Wisconsin Realtors Association ― a group that typically endorses conservative candidates ― to pull its donation and ask for its contribution to be returned.
Hagedorn also had once called Planned Parenthood a "wicked organization." Despite these personal views, he had insisted that he could put them aside and apply the law impartially. 
In the final week of the race, the Republican State Leadership Committee spent seven figures to help Hagedorn, who was being outspent by Neubauer. 
Conservatives had criticized Neubauer for once attending a climate change rally and for having ties to Democratic politics. Hagedorn was also Walker's chief counsel and helped defend some of his controversial policies. 
Liberals still have high hopes for 2020, when a conservative justice on the court will be up for re-election. Democrats are optimistic that they can capture the seat when it's up during the party's presidential primary season ― which is expected to have higher Democratic than Republican voter turnout. 
Calling all HuffPost superfans!
Sign up for membership to become a founding member and help shape HuffPost's next chapter