In a moment of extraordinary honesty, a GOP congressman from Wisconsin said a new voter ID law will help the eventual Republican presidential nominee win the state in November.
Grothman told WTMJ-4's Charles Benson that despite past GOP candidates' poor showings in the Badger State, this year will be different. "Now we have photo ID, and I think photo ID is gonna make a little bit of a difference as well," he said.
Grothman said something similar in 2012, when he was minority assistant leader in the state Senate. At that time, he said the law, which he helped to pass in 2011, could help GOP presidential candidate Mitt Romney if it were in effect for the November election because "people who vote inappropriately are more likely to vote Democrat."
Conservatives often defend the laws as tools to guard against voter fraud, promoting voter integrity and even increasing turnout. However, there is almost no evidence that in-person voter fraud is a widespread issue. Conservative Judge Richard A. Posner of the U.S. Court of Appeals for the 7th Circuit bluntly characterized Wisconsin's law as a "poll tax."
"There is only one motivation for imposing burdens on voting that are ostensibly designed to discourage voter-impersonation fraud," he wrote in an opinion for a case addressing Wisconsin's law, "and that is to discourage voting by persons likely to vote against the party responsible for imposing the burdens."
Posner said the state's argument in favor of the law exists in a "fact-free cocoon," the Los Angeles Times reported.
The law contributed to hourslong lines at polling stations for the state's GOP and Democratic primaries, which Sen. Ted Cruz (R-Texas) and Sen. Bernie Sanders (I-Vt.) won, respectively.
Before You Go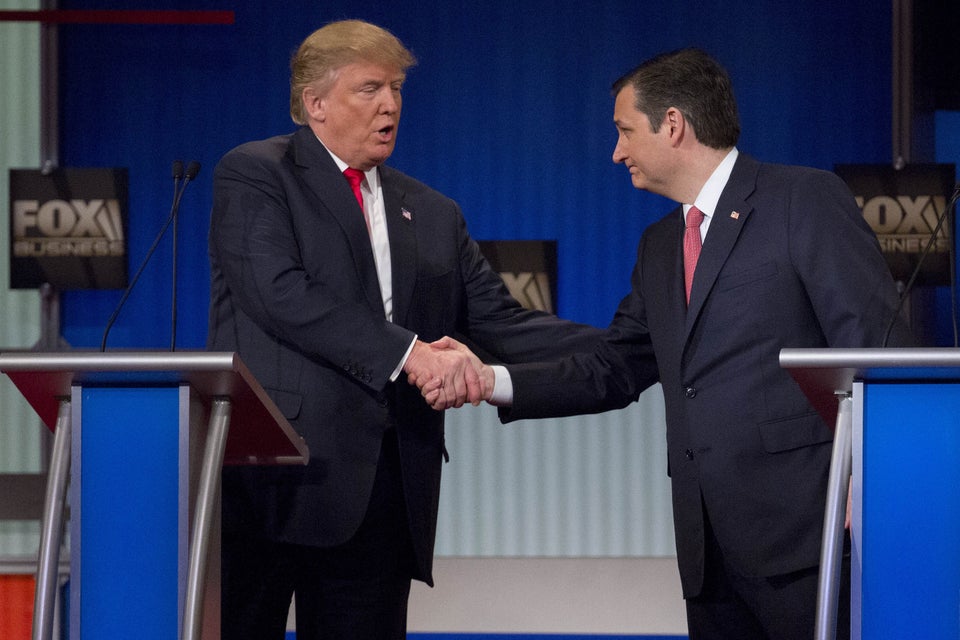 Donald Trump and Ted Cruz's Love Affair Is All The Relationships
Popular in the Community