The only example of voter fraud that the Wisconsin Supreme Court cited Thursday when it upheld a state voter ID law signed by Gov. Scott Walker (R) was allegedly committed by a Walker supporter. It was also a type of voter fraud that likely wouldn't be prevented by the ID law.
The state Supreme Court in a 5-2 ruling found that the controversial 2011 law does not place too much of a burden on voters.
The law remains blocked thanks to a ruling from a federal judge in April, but the state has appealed that ruling to the U.S. Court of Appeals for the 7th Circuit. The Obama administration filed an amicus brief in the appeals court case on Wednesday, urging the 7th Circuit to uphold the judge's decision striking down the measure.
In the Wisconsin Supreme Court ruling, as noted by Rick Hasen, a professor and election law expert at the University of California, Irvine, School of Law, the justices cited a case from last month in which 50-year-old Robert Monroe was charged by the Milwaukee County District Attorney's office with 13 counts of voter fraud.
According to TPM, Monroe is a Walker supporter who claims he had a form of temporary amnesia that kept him from remembering his alleged activities. He is accused of voting five times during Walker's recall election, three times under his own name and two times via mail-in absentee ballots using the names of his son and his girlfriend's son.
Hasen wrote that it "does not appear that ANY of the alleged 13 counts of voter fraud that Mr. Monroe was charged with would have been stopped by a voter id requirement," since Monroe voted under his own name when he voted in person. The professor also noted that the alleged voter fraud was caught without the voter ID law being in place.
U.S. Attorney General Eric Holder said in a statement Wednesday that the Wisconsin voter ID law was a "misguided" attempt "to fix a system that isn't broken." In their 7th Circuit filing, Justice Department lawyers wrote that the federal judge was right to conclude that the state's argued interest in preventing in-person fraud "carried very little weight because the evidence showed that Wisconsin had no history of, or foreseeable problem with, such fraud."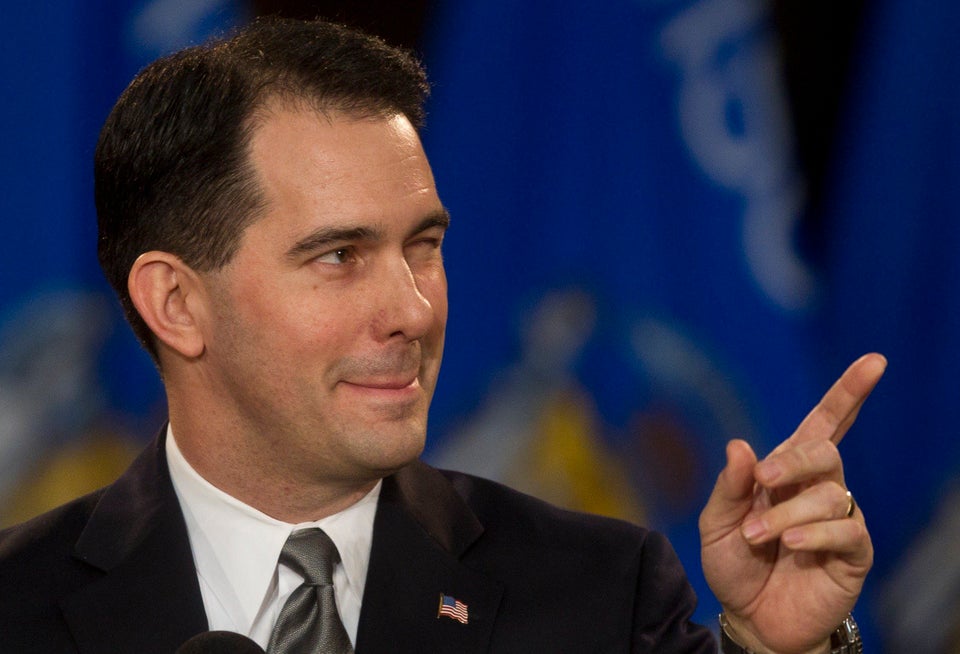 Scott Walker Pointing Fingers
Popular in the Community