 WASHINGTON -- "DS" was diagnosed with metastatic breast cancer in 2010 and has been on chemotherapy ever since. Besides dealing with the grueling side effects of the treatment -- the vomiting, anxiety and nausea -- DS has also had to deal with the financial side of the sickness, often going to food pantries to get by and having to convince her employer not to lay her off while she misses time for her appointments.
Participating in the Wisconsin Well Woman Program has been one of the ways that DS said she has been able to get by. The program provides preventive health screening services to women with little or no health insurance coverage. It is funded by both the state and the federal Centers for Disease Control and Prevention, and has been credited with providing more than 500,000 breast and cervical cancer screenings to more than 70,000 women.
But Wisconsin is in the midst of dramatically restructuring the program and cutting back on its services, attributing the move to the Affordable Care Act. And it's happening fast: Participants in the 20-year-old program were notified on Dec. 12 of the changes, which are set to take effect on July 1. For participants like DS, the move is deeply troubling.
"It is a rough road and I am very concerned that if this program is discontinued or restructured quickly without considering the women it is impacting, that I will be out of luck," DS wrote in a letter to Karen McKeown, the state's public health administrator. The letter is signed only with the initials "DS," and was provided to The Huffington Post by Sara Finger, executive director of the Wisconsin Alliance for Women's Health, who received the letter from a local coordinator of WWWP.
Copies of the letter were also sent to Wisconsin Gov. Scott Walker (R) and other officials, urging them not to go forward with the changes to WWWP.
"Making drastic cuts would cause a domino effect to occur in the lives of women needing screening and who are afflicted with breast cancer. ... It would also signify that the State of Wisconsin does not care about the health care needs of the women of Wisconsin," DS wrote.
Wisconsin's WWWP is designed to help women locally, with a "coordinating agency" in each of the state's 72 counties to help women navigate the system of more than 1,000 participating health care providers.
But starting July 1, WWWP will move to a system with only five to 10 coordinating agencies in the state and only a handful of health care providers. And although the restructuring is set to go into effect in just a few months, no one knows who those providers will be.
WWWP Director Gale Johnson has attributed the downsizing to the fact that the ACA now requires employers to fully cover many preventive services, such as mammograms and certain chemoprevention drugs.
Women's health advocates are trying to raise awareness about the restructuring, saying they expected Obamacare would mean some changes to WWWP. What they didn't expect was that the changes would happen so soon and without any input from the people involved.
In her letter, DS seems to agree, suggesting a gradual restructuring over a five-year period so that "women would not feel like they are in a free-fall mode as their life is tipped upside down."
Johnson stressed in an interview with The Huffington Post last week that WWWP is not going away; the services will still be available to participants who aren't able to move onto the federal marketplace or into BadgerCare, the state's Medicaid program. But DS said with fewer options, women will suffer.
"I am also concerned if the program is reorganized that there will be no providers, or if you have a provider, a participant may have to drive long distances to get to the provider's office," she wrote, adding, "Have you ever had to change doctors when it was your employer's choice -- not your choice?"
And with the local coordinators replaced by regional ones, women are less likely to receive personal attention.
DS said her local coordinator has been instrumental in helping her deal with her illness -- mentally, emotionally and financially.
"She helped me with obtaining a used computer so I could communicate with people and gain info on breast cancer. She helped me obtain a wig when I lost all my hair and I didn't even feel human ... Through the Treatment Access Fund, I was able to get temporary help with my rent and utilities," she wrote.
In 2012 her local coordinator also stepped in when her employer resisted rescheduling her to a part-time shift so that she could stay employed while undergoing chemotherapy. The WWWP coordinator helped her arrange special accommodations.
Walker also has been a vocal opponent of Obamacare and was one of the Republican governors who rejected federal funds to expand Medicaid to more residents in the state. At the same time, he has used Obamacare as a reason to reduce certain state benefits for some of Wisconsin's neediest.
In addition to the significant restructuring of WWWP, Walker has also called for shifting 77,000 low-income adults -- most of them families -- off of BadgerCare and onto the federal marketplace. Instead, Walker wants to open up BadgerCare to 82,000 childless adults, which tends to be a less expensive demographic to cover.
Before You Go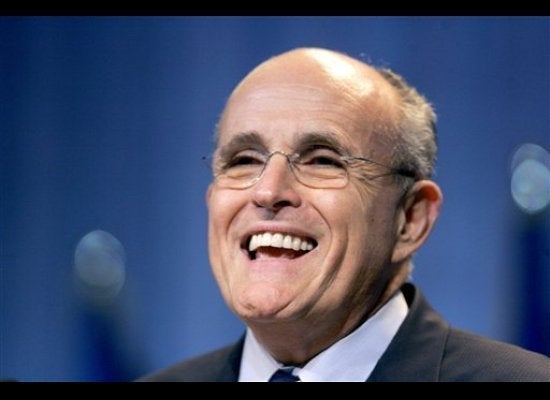 Out-Of-Touch Politicians
Popular in the Community