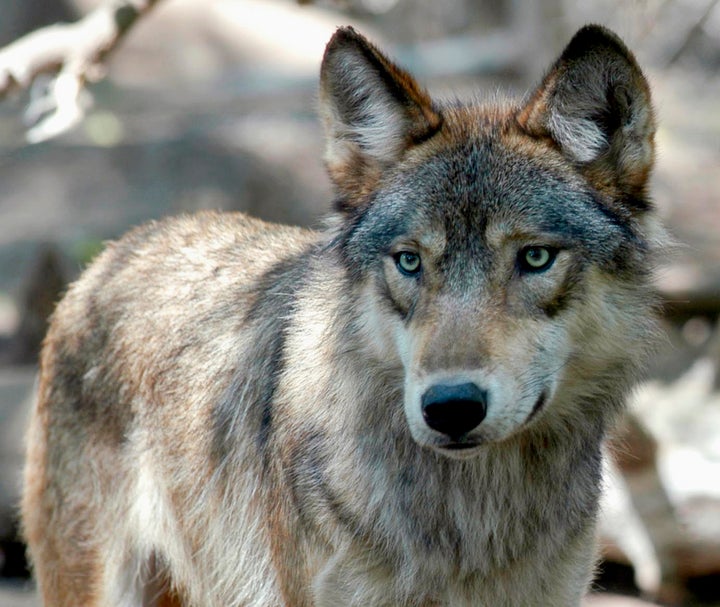 "It will go down as a stark example of mismanagement, and the problems that can be expected when the state Legislature and the courts embrace special interest groups over the public as a whole."
"To many Ojibwe communities, hunting in late February, a time when fur quality is poor and wolves are in their breeding season, is regarded as especially wasteful and disrespectful," the Indian Fish and Wildlife Commission, which represents 11 Ojibwe tribes in the Midwest, said in a statement.
But the total number of wolves killed as of Thursday blew well past that cap, to 216. Even more kills may yet be reported.
Hunter Nation rushed to sue for the hunting and trapping season after wolves' protections were eliminated when the Trump administration delisted the animals from the Endangered Species Act in January, just weeks before Donald Trump left office. GOP lawmakers backed the rush because they feared the Biden administration would reestablish protections for wolves.
The hunt began Monday and was supposed to run through Sunday. But the state Department of Natural Resources halted it on Wednesday afternoon when the body count skyrocketed. Hunters and trappers were given a 24-hour "grace period" allowing them to remain in the field until Thursday afternoon.
The DNR had initially planned a hunt for November 2021, which would have given pups born in the springtime a chance to grow and would have allowed for a thorough assessment of the wolf population, as well as public input and planning.
DNR officials said on Thursday they were constantly monitoring the hunt numbers but admitted they had failed to stay on top of them.
Officials nevertheless insisted the wolves could survive the massive hunt.
But wildlife and environmental organizations experts warned that the state's wolf population has not yet recovered and that a hunt like this could put the animals back on the road to extinction.
Hunter Nation called the outrage surrounding the 80% overkill of the wolves "hysteria."
Wolves, which are native to the state, were wiped out by the mid-1900s due to unregulated hunting, poisoning and bounties. The species began recovering in the 1970s under increased protections.
Popular in the Community