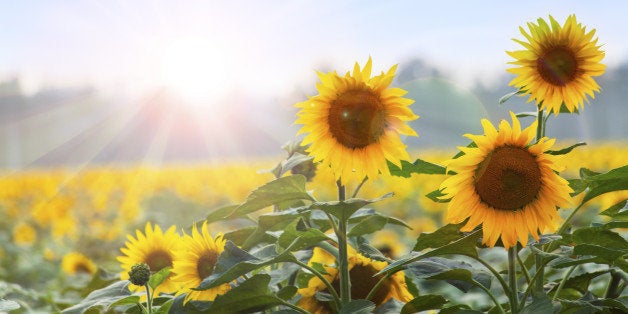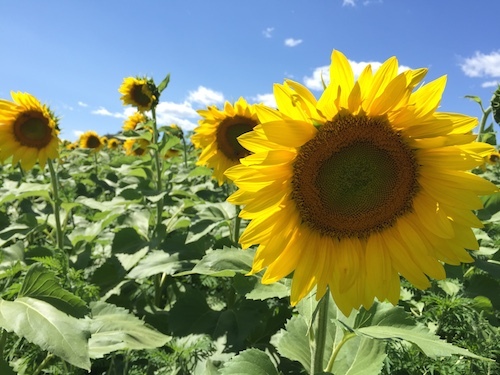 Sunflowers are quite possibly the world's cheeriest flower. With their large vibrant yellow petals, they look much like a bright smiling sun. Feeling blue? Then perhaps you should consider standing in a field of ½ million sunflowers. It's like injecting yourself with an oversized dose of optimism. You can do just that at Sunflower Days at Pope Farm Conservancy outside of Madison, Wisconsin.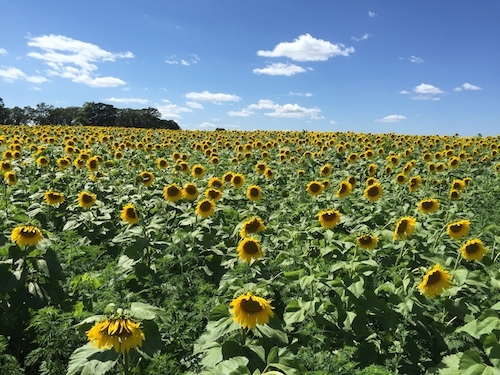 Visit sunrise to sunset through Sunday, August 9, and be prepared to blow up your camera. That's because everywhere you turn, you will be presented with another perfect photo opportunity. Don't even bother trying to wipe that lopsided permagrin off your face. It's going to be stuck there for awhile. How could it not be when you are surrounded by nine acres of an estimated 500,000 sunflowers? That's a heck of a lot of joyful flower energy that you can absorb and take home with you.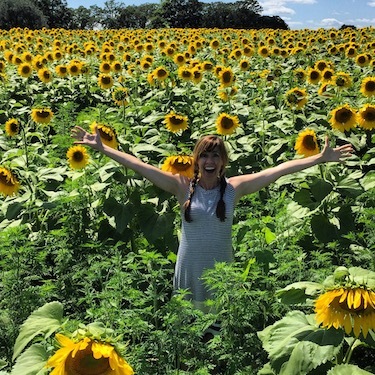 If you stay long enough, possibly by eating a lazy lunch you bring at one of the picnic tables overlooking the field of flowers, you might also find yourself giggling at how the thousands of sunflower heads are held high and, in unison, move to track the sun's movement (a phenomenon called heliotropism). This all gives the hearty sunflower an extra fun burst of personality.
Go now while they are in peak bloom and I promise that you'll leave with a smile on your face.
Location:
Pope Farm Conservancy
7440 W. Old Sauk Rd., Town of Middleton, WI
Hours: Sunrise to Sunset