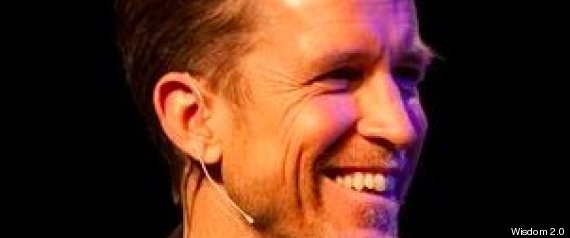 In a packed hall on a sunny Friday morning on Valentine's Day in downtown San Francisco, Soren Gordhamer, a tall blond man with an infectious smile and magnetic quality, unfazed by the chaotic activity buzzing around him, patiently waits behind the blue velvet curtain separating him from a large stage. Just beyond the stage a ripple of excitement surges through the 2000 plus people eagerly awaiting the start of the Wisdom 2.0 Conference.
Now in its fifth year, Wisdom 2.0 brings together a who's who list of luminaries from the technology, business, science, mindfulness and spiritual worlds. Thought leaders, agents of change and technology wizards converge for a three-day extravaganza. This year's speakers included: Arianna Huffington, Eckhart Tolle, Jon Kabit-Zinn, Congressman Tim Ryan, Tony Hsieh, Alanis Morissette, Chade-Meng Tan, and many others... making this the hottest ticket in town -- with a wait list of over 700 people.

Gordhamer, Wisdom 2.0's founder and host, conceived the idea to create a space for a global conversation about one of the great challenges of our age: to not only live connected to one another through technology, but to bring awareness, compassion and consciousness to our interactions to better ourselves and our world.
A child of divorce, Gordhamer experienced pain and suffering that led him to ask life's big questions at a young age. He distinctly remembers the catalyst that sent him on a path of self-introspection. "I remember as a kid thinking, 'how do you live with this pain and the fact that everything in life changes?'" explains Gordhamer. This was the start of an unwavering drive to find, as Gordhamer puts it, "what really matters in life."

The path that guided Gordhamer to create Wisdom 2.0 was complete with twists and turns: "I had moments when I was living by myself in a trailer in Northern New Mexico when I was frustrated that the world wasn't always working on my timeframe," he says. "I'd gotten divorced and lost my job. Many of the things I was accustomed to identifying myself as, were being taken away. I went through about a year of, 'what do I do?' and 'what does this all mean?"

A turning point occurred when Gordhamer was introduced to the teachings of Eckhart Tolle, author of The Power of Now and keynote speaker at this year's Wisdom 2.0.
He recalls, "Eckhart was talking about life as a meditation, not as a separate activity that you do. He spoke about awakening something inside you that's already present, not necessarily attaining, or cultivating, or becoming more of this and more of that. It was an 'awakening to,' rather than an 'acquiring of' approach. That was a big insight for me."

Focusing on his deep love for ancient wisdom and his interest in the opportunities that technology afforded for global connection, Gordhamer's vision began to emerge. Noticing the reach of social networking, Gordhamer realized that connecting with people based on shared interests on a global level had huge potential.
"I've always had two sides to me," he says. "On the one side was an old spirituality. Initially, that took the form of Buddhism and going to Asia. I had a deep longing to know what it means to be here. Yet, there's this other part of me that's always been interested in connecting with people through the trends and larger challenges of society. I've always been excited by the cultural shifts that we're going through. For the most part I had two sets of friends; I had my techie friends and my dharma friends. At some point, I realized it was time for these two worlds to come together, but I wasn't sure how," he explains.

A phrase written by Tolle reverberated within Gordhamer: "Instead of asking, 'what do I want from life?' a more powerful question is, 'what does life want from me?' The answer for Gordhamer manifested in the form of a book: Wisdom 2.0.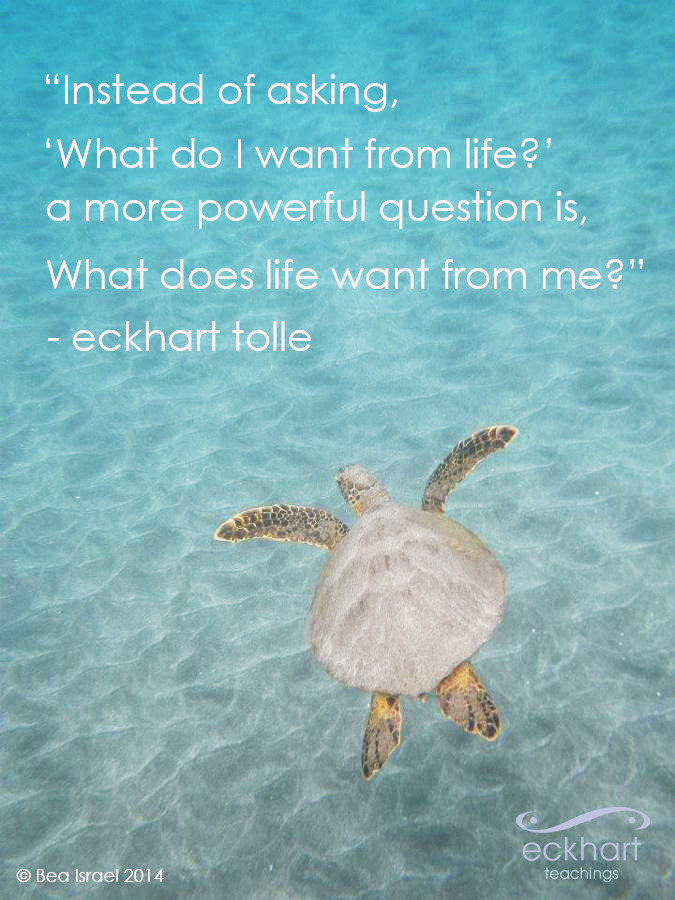 Wisdom 2.0 the book didn't take off the way Gordhamer had imagined. Self-doubts arose, and he wondered if he was the only one interested in this subject. "I still felt a yearning to address this issue. Then I thought, maybe it's more of a collaborative conversation than a book," he says.

During this time, Gordhamer began the process of organizing the first Wisdom 2.0 conference. "I didn't know anybody in the technology world. I knew a few Buddhist teachers, but I thought I wasn't equipped to produce it. Yet, this vision just kept coming through to me, 'this is what you're supposed to do.'"
The first event was an experiment, with 325 people attending. "We addressed how to live mindfully, wisely and consciously in this modern life," he says. "There was an overwhelming response from participants and attendees that this was the conversation they had been waiting for, thus Wisdom 2.0 was born."

"There is this way in which the spaciousness of life is easily lost," he says, "but I'm hopeful that we can create teachings and technologies that can appear online; so that instead of feeding our continuous appetite for more information, we create technologies that invite us to tune in to ourselves and others."
With the success of Wisdom 2.0 and Gordhamer's vision, there is no doubt that he can do just that.
For more information about Eckhart Tolle, please click here.