Alternatives to diamond engagement rings are becoming more and more popular, but this is one we haven't seen before.
On Halloween, Lucas Mancoon-Unger surprised his bride-to-be, Carlee Leifkes, with a ring made out of his wisdom tooth.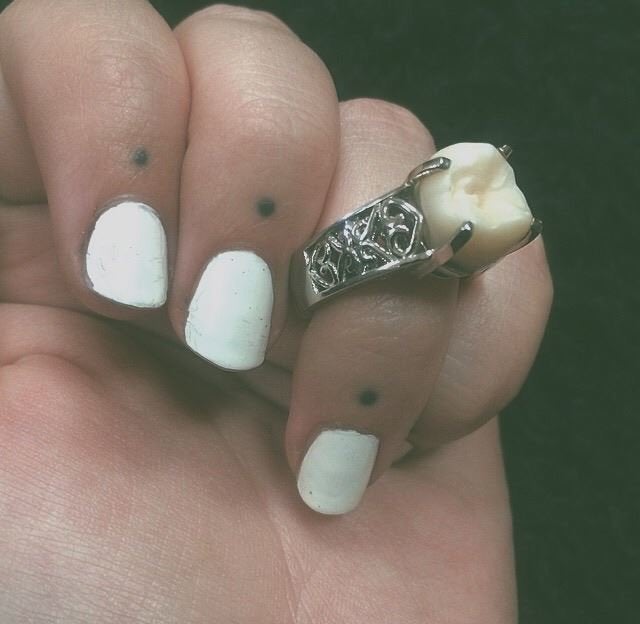 Even though couple had already talked about marriage and decided on using one of Unger's wisdom teeth — which he had pulled when he was 17 — for the ring, Leifkes told The Huffington Post that she had no idea that a down-on-one-knee proposal was coming.
"We had agreed on getting married and I thought it ended at that. But he had other plans," she said in an email.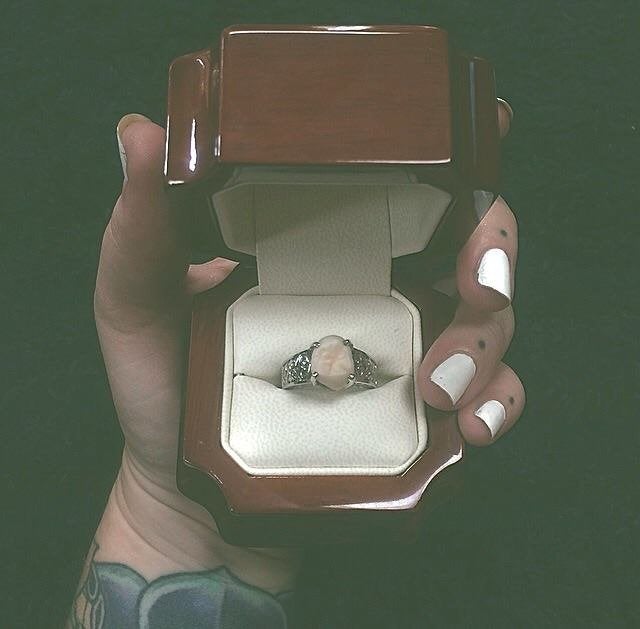 "Nobody will have this ring because it's a piece of him … no two people are the same — same goes for our ring!" she said.
Their friends and family thought it was the perfect choice.
"When they heard, the first thing they'd say is 'Of course, that's so YOU!' My close friend who heard, her first reaction was, 'You definitely found your other half, he just gets you!'"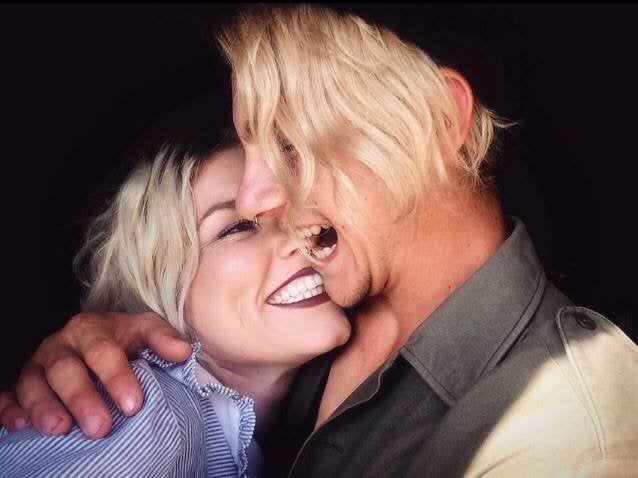 Leifkes, who is from Orange County, California, met Unger at a music festival in his home city of Vancouver.
"He was so fun and didn't care what anyone thought," she said. "The rest of the day at the music festival was spent dancing, holding hands, and eating grilled cheeses. We haven't stopped dancing since!"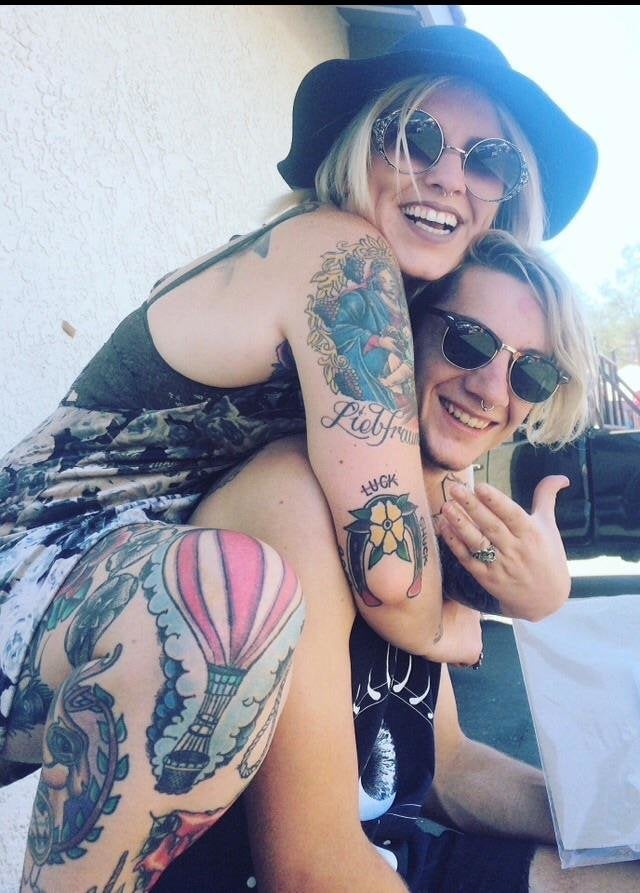 The couple, who have a Las Vegas wedding planned for November, say that with all the attention surrounding the ring, the person who deserves the real credit is George Bashoura of Bridewell Jewelry, who created the piece.
And though Leifkes' ring is getting all the hype, Unger has a pretty rad ring of his own — a silver ring with an engraved image of a tooth and a quote from a song that played at the music festival where they met. That ring was the work of Michael Flavin of the UK-based Tattoollery.
"I surprised him with this ring and he promised to never take it off," Leifkes said.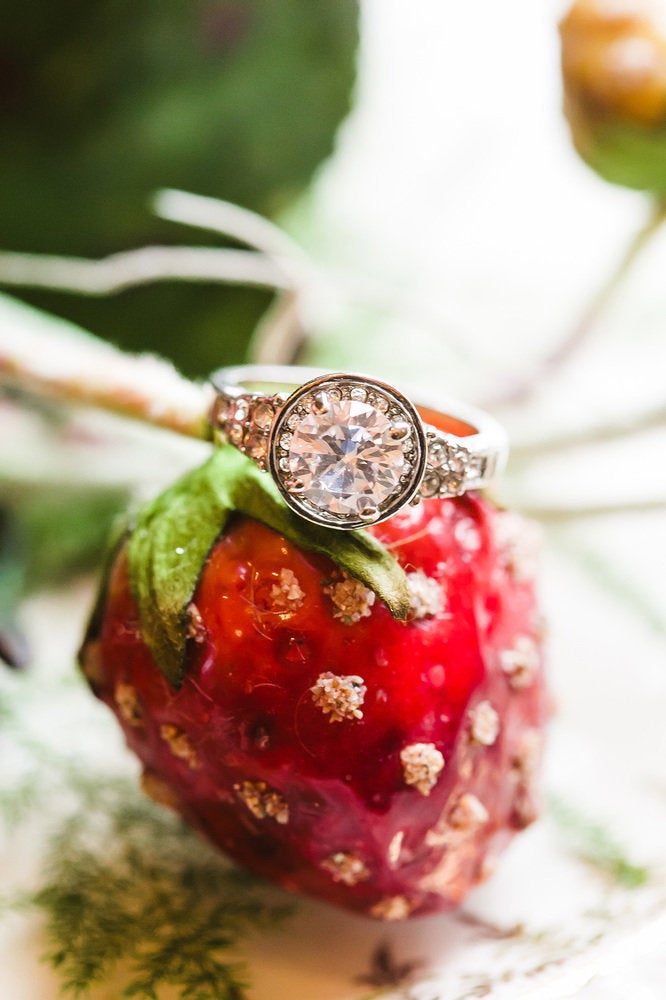 Colorful Engagement Rings
Related