A new app on the market claims to helps shoppers shop and spend smarter. Wisely combines the social search functions of sites like Yelp and Foursquare with an easy personal finance tracker, all in one app.
Wisely founders Mike Vichich and Tyler Felous met at the global consulting firm Accenture, where they both came down with startup fever. But rather than relocate to the West Coast, the duo decided to stay in Detroit and build their company, Glyph Inc. (they've since moved to nearby Ann Arbor, Mich.).
"We thought we could do it in Michigan," Vichich told The Huffington Post. "There's a lot of smart people around here, both in Ann Arbor and Detroit, and a decent startup community." The startup first launched an iPhone app called Glyph in 2012, raising more than $500,000 from Michigan investors, Tech Crunch reported. The app, a free download in the iTunes app store, was recently heralded as a Best New App by Apple.
Unlike Yelp or Foursquare, which rely on user-submitted reviews, Wisely crunches actual spending patterns from the user's linked bank accounts and compares them with those of other users, then it recommends everything from gastropubs to grocery stores. Vichich says all personal user data is encrypted and kept anonymous.
This reporter, searching for lunch destinations in Detroit on a post-holiday budget, was able to pull up restaurants filtered by the average bill for Wisely customers in the same area. Also helpful was a 60-second budget tool with easy sliding bars for me to choose how much I want to spend on groceries, gas and clothes. The app tracks my spending, letting me know when I'm approaching my budget on eating out for the month. With more customers, Wisely's ability to show which businesses are hot and which have the most returning customers, could become desirable in its own right.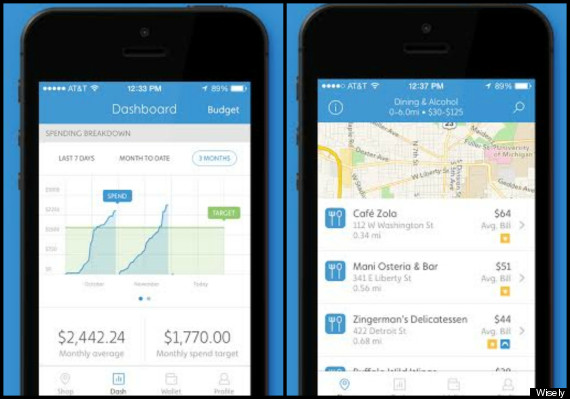 New app Wisely uses anonymous crowd-sourced finance data to recommend restaurants, stores and more. The app also includes personal finance and budgeting tools.
Felous and Vichich hope to attract enough users to create a recommendations engine -- like Netflix, but for restaurants, hotels, shops, and services. The app is only available to American Express cardholders since launching in December, but will support Chase and Bank of America users by mid-February.
In the meantime, Vichich said it makes sense to grow a startup in the Midwest. Young developers in Michigan are just as adept as the talent you'll find on the West Coast, he said -- just cheaper, as are professional services and office space options.
"In an early stage of a company, when you're trying to figure out what your product is, trying to figure out what your costs are, it makes sense to do it in an area where you don't have that kind of cost," Vichich said. "You can spend two-thirds or maybe less of what you spend in San Francisco. That was the kind of calculus we did."
Damien Rocchi is the CEO and co-founder of tech training institute Grand Circus, which also offers co-working and events to the local startup community. He came to Detroit from Australia, while his partner relocated to the Motor City from Chicago. "In other places, you just don't make the same amount of noise as you can in Detroit," he told The Huffington Post in an email. "Plus, there is a lot of support from large companies like Google and Goldman Sachs to help startups flourish in Detroit."
Still, Vichich points out that he doesn't want to sound like a "naive Midwesterner." When it comes to tech investment, Silicon Valley still dwarfs every other region in the world. While southeast Michigan's 100-plus startups are promising, they haven't revolutionized anything -- yet.
"What we value about San Francisco or Silicon Valley is how quickly you can learn," he said. "There are people who have been doing tech startups for ages, and they've fought the battle that we've fought four times over. And they won. That's the huge advantage in San Francisco, and something we as a community in southeast Michigan need to get better at."
Related
Before You Go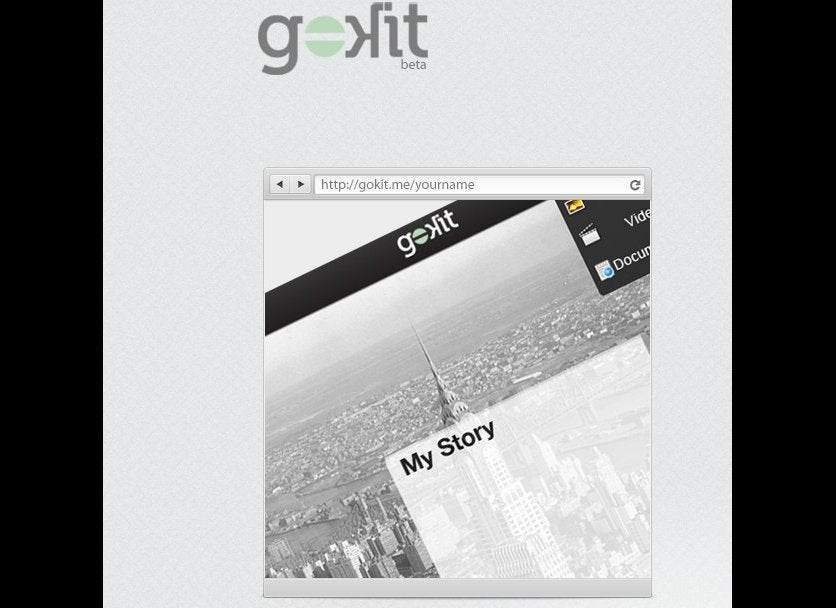 Top Detroit Tech Startups Of 2011