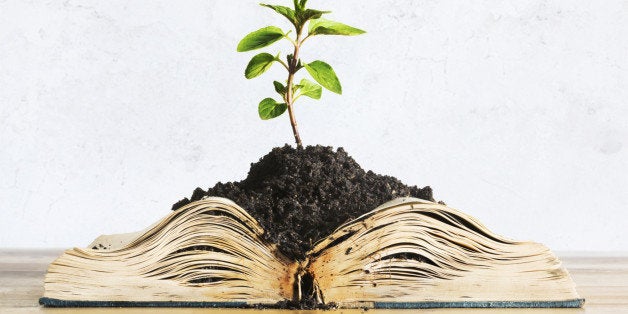 At last week's Thrive conference in New York City, hosts Arianna Huffington and Mika Brzezinski encouraged attendees to redefine success beyond the first two metrics of money and success to include a third metric -- one defined by well-being, wonder, giving and wisdom.
According to Huffington, the problem with many of today's leaders isn't a lack of smarts, it's a lack of wisdom. So, we asked some of the speakers at the Thrive event to share some of the sagest advice they've ever received. Here are some of their best thoughts:
That to be aware is more important than what you wear. And that what you stand in is not as important as what you stand for. --Kenneth Cole, Chairman & CEO, Kenneth Cole
It might sound pessimistic, but I remember one teacher saying to always live life with death on the side, the idea of remembering how precious life is. I think about it every day, like, "Wow, life will end for all of us." --Andy Puddicombe, Headspace Co-Founder
You're never as good as you think you are on those super great days, and never as bad as you think you are on those super low days. So don't believe the hype, and don't believe in the hate-mongers.
The other thing I like to say is that true character is how you are when things aren't going your way. When you're down or get kicked down, or get fired in my case, how you act in those moments, the resilience you find … is the most important thing you can do. I believe that personality is destiny, because when you have these bumps in the road, you have to rely on your character and strength to get back out there. --Lucy Danziger, Former Editor-in-Chief, SELF Magazine; Well-being Lifestyle Expert
I got one from Arianna that I love, which is, "Don't push the river; let the river flow." I'm a big river-pusher. So, I say that to myself many, many times. There's another one she said: "You do your 10 percent, and leave the other 90 percent to the universe." That's really good advice. I have to do what I can to contribute, and then I have to let people do their part. --Laurie David, Author and Producer
When I was in New York at Sloan Kettering, the chairman of Intel came to see me and he said, "I like your science, but you're a horrible public speaker." He actually arranged 200 talks for me over the next year to get better at this. His advice was to focus on what you're not good at to get better. All too often, we focus on one thing we're good at, because it makes us feel good, but then we become really one-dimensional. It really makes you vulnerable, but in the long run, it's powerful. --Dr. David Agus, M.D., Professor, USC Keck School of Medicine and Viterbi School of Engineering; CBS News Contributor
Don't miss the moment, because that's where it's all at. --Agapi Stassinopoulos, Best-selling Author and Speaker
The wisest piece of advice I ever received is to be myself. When I came to the U.S. 12 years ago, I was a little bit nervous -- and my mom, who I adore, told me, "Just be yourself." And it was the best thing she could possibly tell me. --Federica Marchionni, President, Dolce & Gabbana Inc.
A mentor, one day when I was overly checking what people on Twitter were saying about me, she was like, "Randi, don't let praise go to your head, and don't let criticism go to your heart." --Randi Zuckerberg, Founder and CEO, Zuckerberg Media; Editor-in-Chief, Dot Complicated
The wisest piece of advice I ever received was from the 33rd Abbot of Menri, who's the Dalai Lama's meditation teacher. I was in India at his monastery, and he said, "Slow by slow." Meaning: Everything in its time. --Dr. Mark Hyman, M.D., Authority in Functional Medicine; Founder, The UltraWellness Center
From a Buddhist monk: "Make the middle part so big that you can never fall off of it." --Panache Desai, Spiritual Teacher
My dad, when I was 3 or 4, told me to always keep my head up, but physically up -- not just emotionally. Because I have CP [cerebral palsy], he told me to always keep my chin up and look people in the eye. --Maysoon Zayid, Actress, Professional Standup Comedian and Writer
These interviews have been edited and condensed for clarity and length.