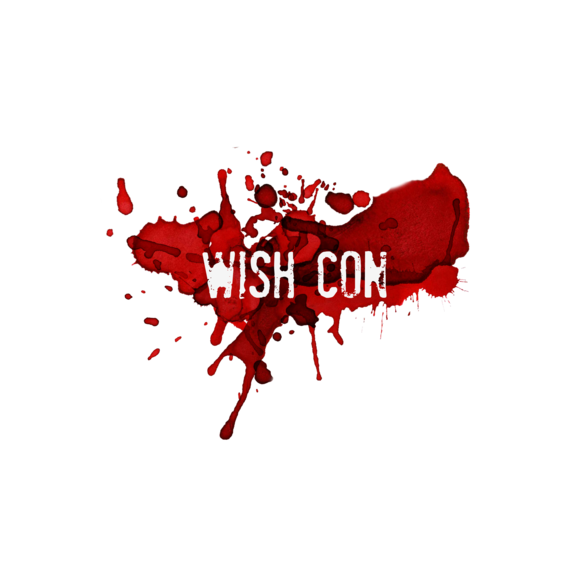 The entertainment industry has become increasingly interactive between creators, actors, and fans. Between social media and the various conventions and festivals for different genres, fans have more opportunities to directly support the television shows, movies, and characters they love. Conventions and festivals allow fans not only to meet like-minded people, but also get autographs and photos with the actors and creators behind the characters that have empowered and excited them. A quick Google search will bring up a multitude of conventions in existence, everything from Comic Con, to video game conventions, and even Broadway Con.
However, one thing avid convention-goers tend to find lacking is the inclusion of women. Males are typically the target audience when it comes to comic books, sci-fi movies, and fantasy television shows. Even the heroes, from Batman to Superman, to Gandalf and Dumbledore are generally male. Something the convention arena is sorely missing is a full complement of the strong, empowered female characters of the 21st century.
Crystal Taylor, an avid convention goer, and now a convention Chair, noticed the lack of her favorite female characters at the conventions of her preferred fandoms, and banded together with Kerry Carnell, Deb Counts-Tabor, and Emma Loggins to do something about it.
And so, WiSHCon was born.
WiSHCon (which stands for Women in Sci-Fi and Horror Convention) encompasses the many popular franchises and classics in the Sci-Fi and Horror genre in order to appeal to the varying tastes of fans. While the convention was only conceived of this past fall, Crystal and her board of directors are already booking guests and a venue, working through logistics, and crowdfunding. The entire endeavor has been created for fans by fans, who are doing it not only because they love it, but because it is important.
"Everything we want to honor about women is mostly male-dominated," explained Taylor. "The owners and runners of conventions, the writers and directors, and the actors are all mostly male. But women have had important roles and contributions in the industry that are largely ignored. We're not anti-man; we love our men! But women just do not get the recognition or the understanding they need to get. There are some pretty amazing women behind these things that need their day."
But WiSHCon is more than just the typical convention with parties, vendors, panels, and meet-and-greets. The true aura in the event surrounds empowering and celebrating the amazing accomplishments of women in the industry, and building all women up to their full potential.
As the convention grows and evolves, Taylor and her board of directors are working to also include discussions and events focused on the issues of women in the entertainment industry, in business, and in health matters. They are currently in talks with an air and space museum to participate in WiSHCon, not only to discuss the careers of female astronauts, but also those women who work behind the scenes in the aerospace industry to make space travel possible. Marita Grabiak, a writer and director for shows such as Dollhouse and Firefly, will hold a panel discussion on how women are treated in Hollywood and issues they face on the job. Taylor is also hoping to get several mobile mammography units stationed around the convention for female guests.
Ultimately, the goal of the WiSHCon is to provide the opportunity for guests to interact with their favorite fandoms, have a good time, feel respected, and ultimately feel empowered by the other women around them.
"We believe in WiSHCon so much, and what it can do," said Taylor. "There's going to be an 8-year-old girl that comes to the convention and she's going to listen to these powerful women speak about how staying strong got them to where they are now. That 8-year-old girl may one day want to open a business and she's going to remember that moment where it all clicked, and that business may change a neighborhood or entire city. That's the goal."
WiSHCon will take place November 18-20, 2016 in Columbus, OH. Guests include Claudia Christian (Babylon 5), Kim Rhodes and Gracyn Shinyei (Supernatural), Luvia Petersen (Continuum), Marita Grabiak (television director and writer), Shannon Eichorn (science fiction author and aerospace engineer), and Nicki Clyne and Leah Cairns (Battlestar Galactica). The convention is currently crowdfunding on Indiegogo in order to secure the venue, and includes fan-favorite perks.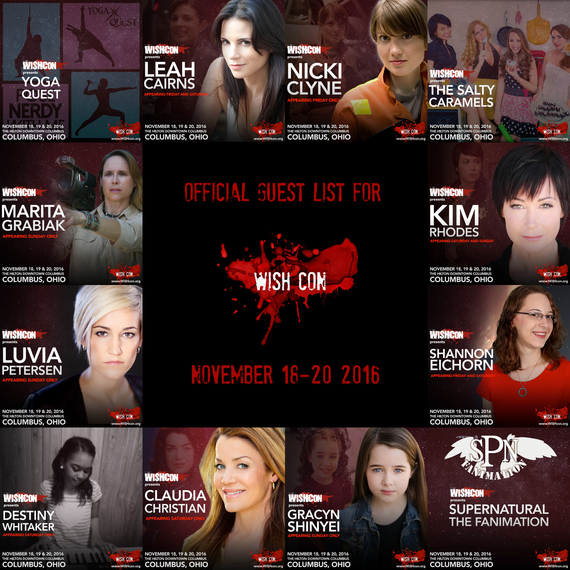 Despite the challenges of putting on an original, large-scale convention, Taylor says that the message and mission of WiSHCon is what motivates her to make the event all it can be, and help change the industry and society.
"It's really about being empowered, and not what is or is not between your legs. It's about being powerful in your person, regardless of gender, and making things an even playing field. There needs to be a push for gender equality, but if you are powerful in yourself and follow your heart, that equality is going to be there for you no matter what, whether you meant it to or not."
To learn more about WiSHCon and its featured guest and events visit www.wishcon.org. To contribute to WiSHCon's crowdfunding efforts visit https://t.co/OvLzg5i6MS. To book a room at the host hotel, visit https://t.co/riWbQcbZMC.
REAL LIFE. REAL NEWS. REAL VOICES.
Help us tell more of the stories that matter from voices that too often remain unheard.