There is quite a bit more good art to see as we approach ArtChicago than there was last week. There are numerous strong exhibitions opening this weekend.
Let's start at the top and not just because it's on the 25th floor. Richard Gray is presenting the work of Marc Swanson in Chicago for the first time. I like this expansion of aesthetics for the gallery. The art is slow, meditative, genuine, well-executed and thoughtful, dealing with issues of identity and internal conflict. Here it is about gay culture and identify from an accomplished artist who was raised in a family of hunters in northern New England before relocating to San Francisco. But that isn't quite the point. As humans, we all have internal conflicts. Seeing someone else conscientiously explore their dichotomies sheds light on all of own issues. Besides beautiful, I found the show cathartic. That makes for a memorable exhibit.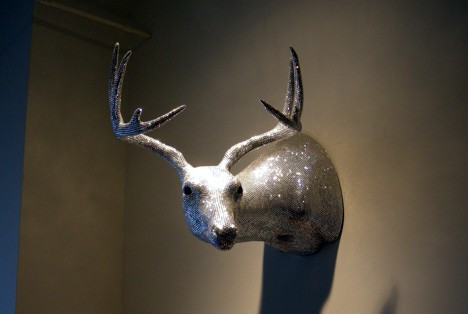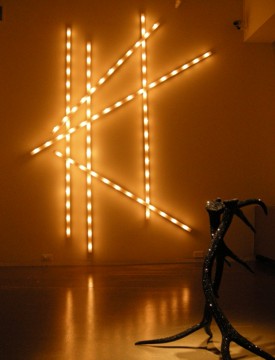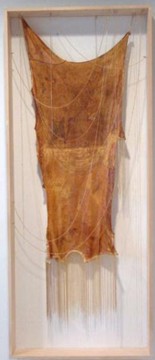 In the same vein is the work of Judith Brotman at ThreeWalls. It too is strong, personal and full of dichotomies. While abstract, there are plenty of references to conflict, balance, compassion, and separation. While thoughts of Richard Tuttle's and Eva Hesse's alchemic ability to transform materials comes to mind Brotman is her own person and contributes to my personal growth.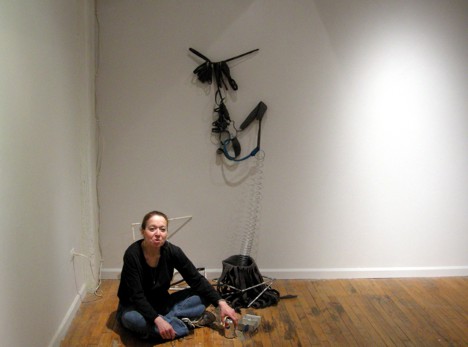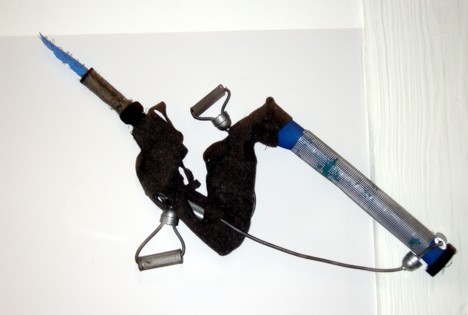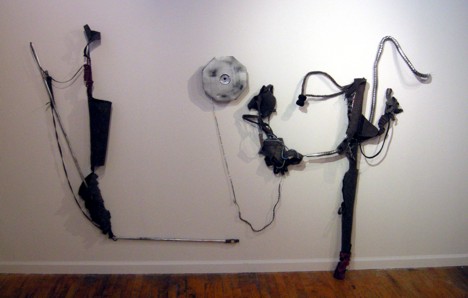 Beautiful is the operative word for Geoffrey Todd Smith whose work opens at Western Exhibitions. Sure, I looked for meaning and content for a moment, but there is not much of that here. The work is about form, spatial relationships, color, pattern and joy. The art is great the way it is, but I can't help seeing the potential for vast projects like plazas, or tile floors. As much as I liked these pieces, I wanted to see them really big.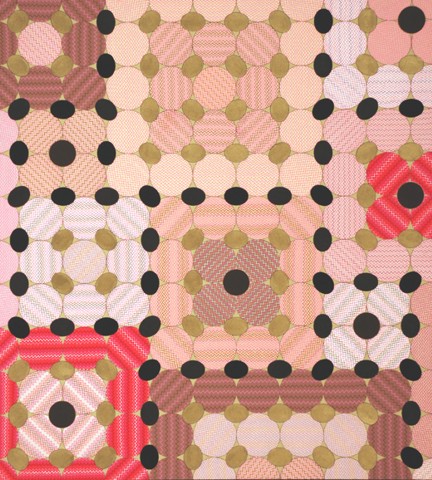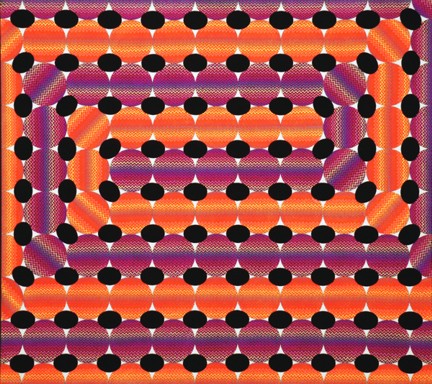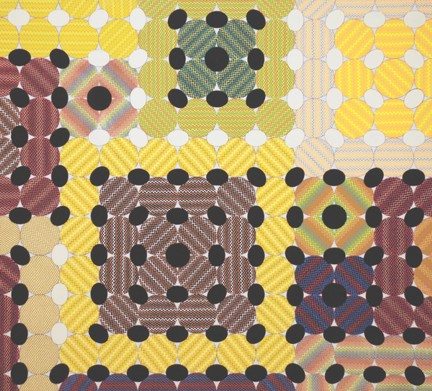 Please don't assume that the order I'm discussing these exhibitions in has anything to do with which ones I liked best. At Packer Schopf (nice new website) is the fabulous new work of Brian Dettmer. I've been following his works for years. It's really fun paying attention to Brian, especially for someone like me who thrives on the vicarious experience of anticipating what an artist is going to do next. More than once I've been sure that Brian has hit a deadend. And then, shazam, he blows my socks off. Basically he digs into books (literally), selectively exposing some of the guts. And then, in a move I'd never expected, he began combining books, bending or manipulating them, like the master he has become. Exciting work.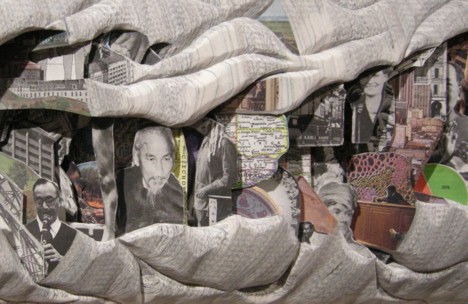 In viewing Sandra Bermudez' new work at Kasia Kay I first speculated that things we love the best have the most names. But then I remembered that the Inuit have 28 words for snow. One large wall installation is titled The Happy Pussy and uses well over a dozen of the more attractive euphemisms we employ - thus the happy. The piece is light hearted, humorous, fun and deserves to be sold as a single unit. Fortunately The Happy Pussy is in an edition of 3. I know I'm supposed to insert a punchline here, but I'm going to resist.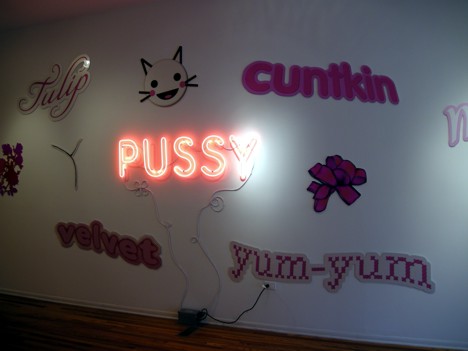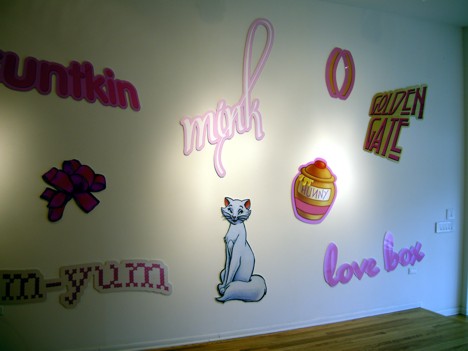 Last, but certainly not least, is Rebecca Shore's exhibit at Corbett vs. Dempsey. Before I closed my gallery 5 years ago I exhibited Rebecca's work. In this new show she's made a breakthrough away from the grid that she used to employ and that, though strong, restrained her work. Now she is looser, more confident and correspondingly strong. The work also seems more Chicago-centric with references to Ray Yoshida and Christina Ramberg. I'm impressed.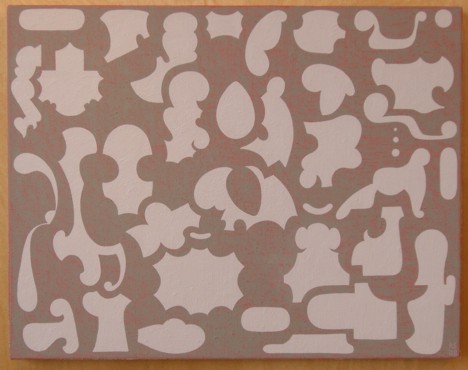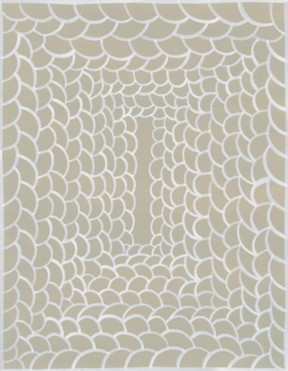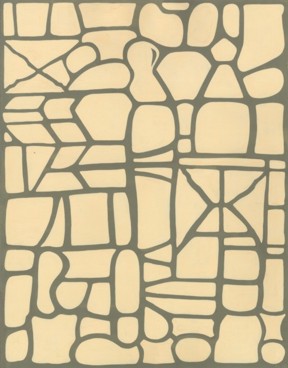 It's getting better. It's time to go out again.
Paul Klein
REAL LIFE. REAL NEWS. REAL VOICES.
Help us tell more of the stories that matter from voices that too often remain unheard.