While we patiently wait for new episodes of "Game of Thrones," HBO is giving us a gift. Titled "Gunpowder," the network's new three-part miniseries will put Kit Harington back on our television screens. This time, he's joined by one of his longtime mates Tom Cullen.
In the show, set to air Dec. 18, 32-year-old Cullen plays Guy Fawkes, the British activist who, along with a group of provincial English Catholics, plotted to kill King James I in the early 17th century. Meanwhile, the beloved Jon Snow actor plays his own distant relative Robert Catesby, a man who was equally as influential in the Gunpowder Plot as Fawkes.
Cullen says he had a wonderful time on set with his pal Harington, whom he met in drama school when he was about 20.
"He's always been ugly, actually. I can confirm that," Cullen joked to HuffPost on Build Series.
"He's such a great guy and he's such a brilliant actor and he's fantastic in 'Gunpowder,'" Cullen added. "It was so nice to be able to get to work with him and share a screen with him, having known each other since we started the journey together in many ways."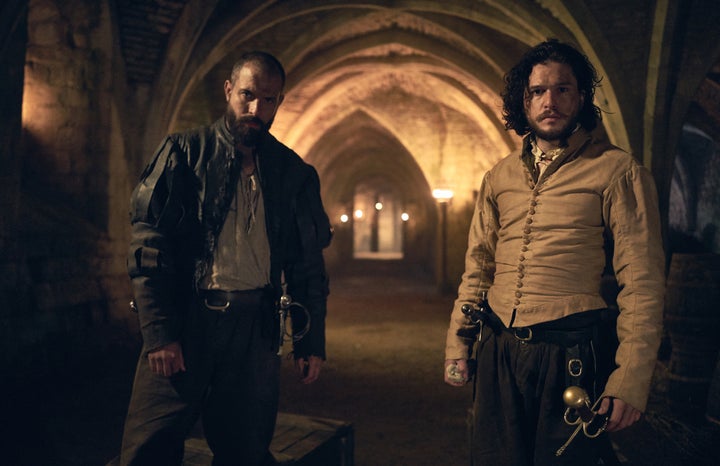 Cullen began acting in the 2000s, but didn't break through until 2011, when he was named Most Promising Newcomer at the British Independent Film Awards for his role in Andrew Haigh's refreshing romantic drama "Weekend." Since receiving that accolade, he's worked tirelessly over the last few years to find roles that would challenge him artistically. 
After making some memorable appearances on "Downton Abbey" as Lord Gillingham in 2013–2014 and starring in a few films, Cullen took a break to contemplate his future in acting. Not only did he come across the opportunity in "Gunpowder" during that time, but he managed to squeeze in a meaningful directing project near his hometown of Aberystwyth, Wales. 
"Pink Wall" is Cullen's directorial debut; a drama he wrote starring his girlfriend of six years, Tatiana Maslany, and Jay Duplass. It follows a couple through different stages of their romance, in what Cullen describes as a "patchwork of memories." He used his own relationship with Maslany ― whom he calls "Tat" ― to guide the script, turning to her for inspiration and advice. 
"I'm an empathetic guy. I talk to Tat a lot about her experience as a female, but I can never tell her how she feels. I can never fully understand the female experience. So it was great to hand it over to her and defer to her and go, 'What is this? Let's write it together.′ And so it created a very interesting, very complex, very rich story, I hope."  
"One of the reasons I became an actor is because I wanted to direct," he said, adding that he's about to start the edit on the film, which he calls "one of the most rewarding, thrilling experiences of my life."
Cullen eventually came across another role that tested his skills, and frightened him in the process: Templar Knight Landry in History Channel's "Knightfall." The show, which debuted Wednesday, follows the military-religious brotherhood on their quest to uncover the Holy Grail in the 14th century. Despite the show's lackluster reviews, Cullen brings a distinct edge to his performance.
"From a kind of egotistical view as an an actor, I want to do stuff that really terrifies me, and the character seemed so huge. I was genuinely, genuinely terrified by the kind of scope and scale of the mountain I had to climb in order to play him," Cullen said.
Before "Knightfall," Cullen had read script after script, hoping at least one story would pique his interest. The period piece did it for him, not only because of its subject matter and familiar themes of love, death and politics, but "the complexity of the characters."
"When I read it, I was just like, 'Oh man, this is not something I've been waiting for the last five months to do, it's something I've been waiting my whole life to do.' Since I was a little boy, running around pretending to be a knight, fighting in slow-motion," he said. As a child, Cullen would play make-believe with his "feral mates," who would act out roles from different eras of history. To prepare to play Landry, he got back into that mindset, bathing himself in literature and getting into medieval shape with a grueling workout routine. 
"I looked like a cross between a gerbil and a Christmas pudding," Cullen joked about his physique ahead of filming. "So I had to go to the gym for, like, three or four hours a day. Ugh, it was horrible. Like broccoli and just chicken. It's so dull."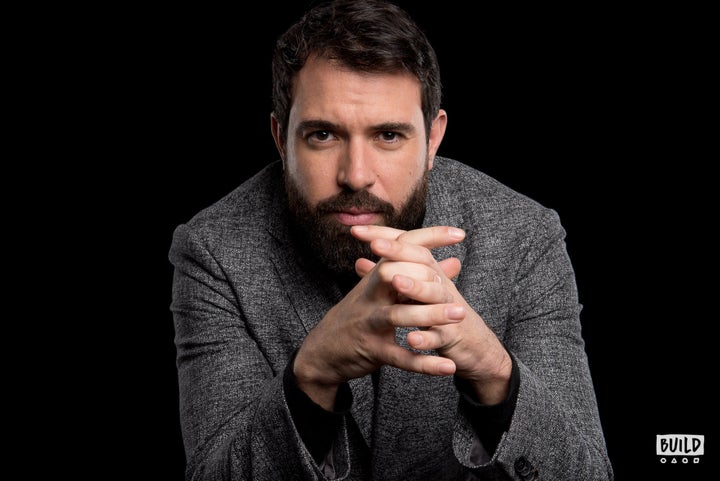 With these two new projects comes a bit of notoriety, something Cullen isn't necessarily prepared for. Although he's watched peers like Harington and Maslany carve their own paths with successful roles on "GoT" and "Orphan Black," respectively, Cullen says it's beyond strange to drive past a "Knightfall" billboard with his face on it. 
"Honestly, I find it quite difficult to comprehend," he said. "I come from a tiny little town with, like, 1,000 people. I grew up on a farm and I kind of had this dream of being an actor, and to be here in New York sat here talking to you, it's constantly surreal. It's something I don't think I'll ever quite get used to. It's very compartmentalized. It doesn't really feel like me." 
Sure, it's hard to launch a Hollywood career, but Cullen takes every opportunity he's given and continues to learn. 
"Unless you're Brad Pitt or Tom Cruise, you don't really get a lot of choice. So, for me, the hardest thing is having the patience to try to find the thing that you want to do and being a part of that slog," he said. "It just sounds like such a cliche, [a] saccharine actor talking about how grateful that he is, but it's true. I am. Like every time I get a job, I'm like, 'Whaaat?! They're idiots! What are they thinking?!' I have such an embarrassing case of the imposter syndrome. But I'm going to get found out, definitely, if I haven't already." 
"Knightfall" airs Wednesdays at 10 p.m. on History Channel. "Gunpowder" premieres Dec. 18 on HBO. 
BEFORE YOU GO