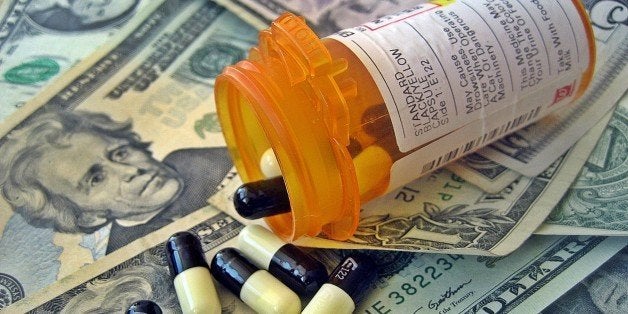 Have you enrolled for your insurance plan yet? While most employers use November as their open enrollment period, the deadline for choosing a health insurance plan through the Health Insurance Marketplace is December 15 if you want your insurance to start on January 1. Get your insurance now before you can't get it anymore.
This week, the U.S. Senate voted to drop 16.4 million people from health insurance plans. That is the number of people who have gained insurance since the Affordable Care Act (ACA) came into effect. The Senate vote repeals subsidies for the insurance Marketplace and rollback Medicaid expansion. Although the House has voted to repeal this law 61 times, the Senate never has. President Obama has already vowed to veto this bill.
As a professor of bioethics, I have taught, written and spoken about health policy for the last 15 years. When I began in 2001, the U.S. Census Bureau reported that 41.2 million Americans (14.6% of the population) lacked health insurance coverage. At it's worst, before the ACA came into effect in 2013, the Kaiser Family Foundation (KFF) reports that 16.7% of non-senior adults were uninsured.
Since the ACA, KFF estimates that the number of uninsured has dropped to 10.7% of the population. Several components of the ACA can be credited with this accomplishment: subsidies to purchase insurance, expansion of medicare in 31 states, and allowing children up to age 26 to remain on their parents' insurance.
Why is health insurance important? Because medical care is expensive and few people have the means to pay for it out of pocket. Most doctors and hospitals require a patient to have insurance or to pay some money before being seen. After receiving services, patients can be inundated with bills that lead to bankruptcy. The KFF reports that 52% of all consumer credit debt is related to medical debt. Without insurance or personal funds, medical care is out of reach.
In the days before the ACA, insurance companies capped the lifetime benefits that a person could claim. If a patient had cancer and treatment over several years came to $1.1 million, that person may have had a cap of $1 million. This means that everything over the cap is the patient's responsibility. If you were a young adult (age 18-29), you were unlikely to have insurance. The public policy organization Dēmos estimates that in 2009, 30% of 18 to 24 year olds lacked any health insurance. Even my healthy 60-year old parents paid $1,600 a month for private health insurance, counting the days until they could receive Medicare. If a person had a pre-existing medical condition, such as a previous experience with cancer, that person would have difficult finding insurance and if he or she did, there would likely be an exemption for payments for that disease or any related to it.
Opponents to the ACA claim that it creates an undue burned on individuals, who are required to carry health insurance or pay a penalty, and business, which are required to offer health insurance if they have more than 50 employees. Opponents say that the law reduces the number of jobs because companies do not want to pay. However, the KFF found that costs for workers have increased (though not at the same high rate as before the ACA), but that there has no decrease in employment due to the act, in fact, the number of employed is up.
Why are nearly 10 million people still not covered under the ACA? First, governors in 29 states (mostly in the South and West) have refused to accept the federal funds to expand Medicaid. Second, even with subsidies, health insurance is too expensive for many. Third, the 4% of the U.S. population that are undocumented immigrants are not even eligible for the system.
Even if this bill passes the House and President Obama vetoes it, the next President may support a repeal. Of all Presidential candidates, only two support the ACA. Ben Carson said he would provide some government money to individuals to open health savings accounts. Carly Fiorina would replace it with an open market. Jeb Bush would give payments to states, increase tax credits and increase contributions to health savings accounts. Bernie Sanders would expand existing Medicare programs to create a universal health insurance. In keeping the ACA, Martin O'Malley would add regulation of medical cost and Hillary Clinton would make changes to costs and choice.
Health insurance is not the panacea for curing what ails the health system. Having insurance does not guarantee access to care (hospitals and doctors) that people need to prevent disease and in times of illness. The Association of American Medical Colleges projects a shortfall of up to 31,100 primary physicians who are needed to serve our population. But lacking health insurance is a barrier to even the opportunity to access care.
The ACA is an imperfect instrument. But it goes a long way to correcting access and affordability of health insurance. This bill would throw out the baby with the bath water. Instead of repealing a law that has helped millions of people, we should work to expand the ACA to include those 10 million who are not in the system, increase subsidies to those who cannot afford the marketplace, permit the federal government to negotiate drug prices with pharmaceutical companies to bring down costs, and to increase funding to produce primary care practitioners. Like every other industrialized country in the world, we should recognize health care as a right, not as a privilege available only to those who can afford it.
Popular in the Community