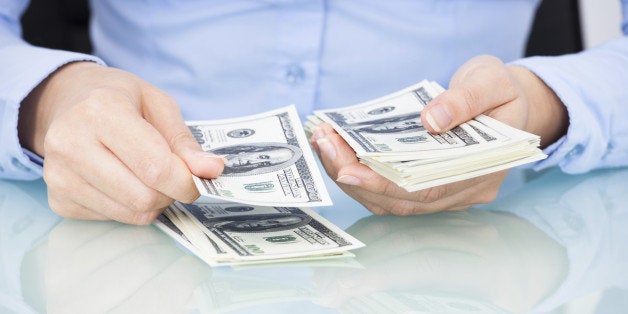 The Republican capture of the Oval Office along with majorities House and Senate is bad news for women when it comes to closing the gender pay gap in the next four to eight years. Nothing new there -- we've already endured more than a half century with zero progress on gender pay equity in the U. S. Congress, and some not inconsequential losses in the courts since the Equal Pay Act passed way back in 1963. The gap in women's pay compared to that of men for full-time year-round work now at 79.6 cents on the dollar has been stuck for over a decade.
But there is some good news: The action is moving to states and cities. California amended its decades-old pay laws in 2015 to require equal pay for "substantially similar" work, prevent use of the ill-defined "factors other than sex" justification for pay differentials, and prohibit retaliation for disclosing pay to coworkers. Following California's lead on disclosure, in 2016 Maryland expanded its own law, going beyond pay disparities. The state now also prohibits employers from channeling workers into less favorable career tracks or limiting employment opportunities because of sex or gender identity. Missouri issued guidelines for employers to voluntarily conduct self - audits to identify and remedy gender-based pay disparities, and make salary ranges by title public to job applicants.
New state measures are without question good news, but the most innovative action is coming from cities. And it's bi-partisan. It started with Albuquerque in 2015, when Republican Mayor Richard Berry pushed through an ordinance with the help of democrats on the city council requiring gender pay equity reporting by contractors as a condition of bidding for city business. It was the first such city action in the nation, and has since been mimicked in one form or another by San Francisco, Oakland, Erie County New York, and several smaller jurisdictions.
In 2016, Mayor Martin Walsh, a Democrat, signed the Boston Women's Workforce Council 100% Talent Compact, a different first-of-its-kind initiative. Companies signing the Compact (over 180 so far) agree to provide the Council with anonymous payroll data broken down by sex, race, job category, and length of employment. The data will be used to provide an accurate measurement of the wage gap and to help employers develop solutions later on.
There's no doubt that more ground-breaking city action is on the horizon. Since it's well known that when women start careers at a lower salaries than male counterparts the gap follows them throughout their working lives, New York City Mayor Bill de Blasio recently signed an Executive Order prohibiting city agencies from asking about prior salary history when interviewing job applicants. Advocates in New York, Philadelphia, and D.C. are pushing for bills with similar prohibitions for all city employers, inspired by a Massachusetts measure taking effect in 2018. Others are sure to follow suit.
With the federal government's most likely action on gender pay disparities in the coming administration being "none," women must look to local and state jurisdictions to move the needle on equal pay. Fortunately it looks like that's already happening.
Popular in the Community