House Speaker Michael Madigan last week made a statement that, when examined against recent events in Springfield, says a lot about the state budget standoff between him and Bruce Rauner.
In an interview with WICS Newschannel 20 Statehouse reporter Jordan Abudayyeh, Madigan contended that the election result in 2014 was more a matter of Pat Quinn losing than Rauner winning.
In other words, voters may have elected Rauner, but it was only by default. In Madigan's view, Rauner has a very limited mandate from voters and it's the majority Democrats' duty to enforce the limits.
That's how we ended up where we are: With Rauner refusing to negotiate on the state budget until Democrats help enact some of his reforms and Madigan refusing to support those measures in the form Rauner wants them.
The problem is, the vast majority of state government spending is happening even though there is no budget in place to authorize it. Through court orders and continuing appropriations, the state continues to pay state employees, make pension payments, finance many social service agencies and issue various other payments as if it were operating on last year's budget.
Which leads the bigger problem: We've got a lot less money coming in this budget year -- the first complete year under new, lower income tax rates that started Jan. 1 -- than we did in budget year 2015.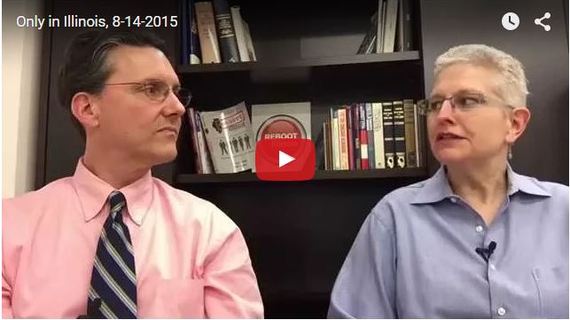 Perhaps there is one person who could break the budget deadlock so the state could start spending rationally again, says Capitol Fax's Rich Miller: Chicago Mayor Rahm Emanuel. Miller says Emanuel has the power to work with Madigan and Senate President John Cullerton, who then could force Rauner's hand until he backs off some of his budget demands. Check out the whole explanation at Reboot Illinois.

REAL LIFE. REAL NEWS. REAL VOICES.
Help us tell more of the stories that matter from voices that too often remain unheard.