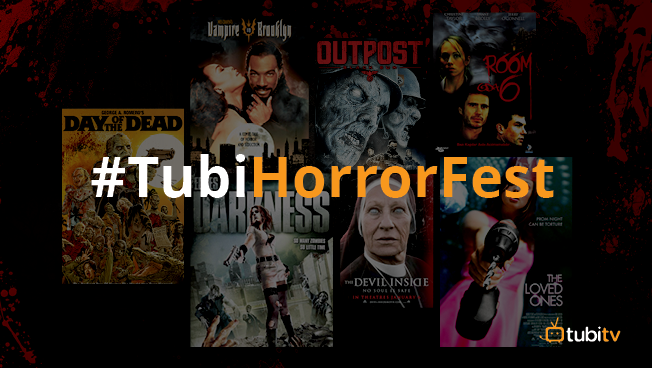 Tubi TV has a very impressive Horrorfest going on right now on the free streaming service
We are have arrived at Halloween weekend and there are plenty of great films to stream no matter what type of movie scares you. One of the best options is the free TV streaming service Tubi TV where they are offering over 600 films that make up their impressive list for HorrorFest that is underway and will be running through midnight on Halloween.
Meanwhile, Tubi TV has a very impressive list and according to their fine public relation department the streaming service have a massive film library, Tubi has curated horror playlists for everyone in the family — with fan favorites ranging from The Silence of the Lambs, Hostel and Daybreakers to family-friendly programmings like Igor, Ruby Gloom, and Tales From the Cryptkeeper. The movies will be offered online in separate playlists to make the customized viewing experience even easier for viewers.
Stream On - Halloween special with Jonathon Barbato of Tubi TV.
Tubi has a really fun analytical tool that allows you to develop your own playlist and then it takes things one step further. The service also offers plenty of suggestions based on your taste in films.
So, if you are planning a party then Tubi might just have your entertainment for you. If you have not yet made a plans for a Halloween weekend then you could create a playlist that would suit the horror tastes of your guests.
Streaming video fans have a great selection of high-quality horror movies on Amazon Prime, Hulu, and Netflix, the latter of which now has a category for Halloween favorites. The cable/streaming services like HBO Now and Showtime Anytime have some of the better-known titles like Jaws and The Blair Witch Project. And niche platforms like Fandor, FilmStruck, and AMC's Shudder have a lot of the harder-to-find classics like The Wolfman and Eraserhead.
This is going to be a great weekend for fright film fans so, by all means, have fun.
Popular in the Community