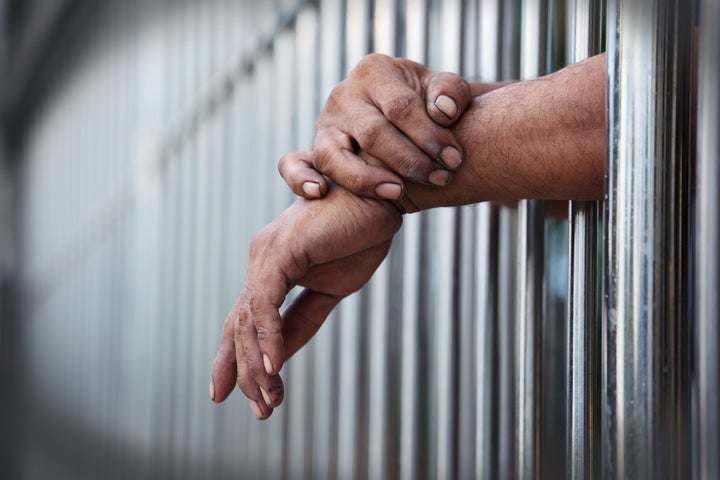 Recently, New York City Mayor Bill de Blasio announced he would support plans to close Rikers Island ― a recommendation submitted by a commission convened by City Council Speaker Melissa Mark-Viverito to review the notorious prison complex. Rikers has long been a shadowy example of the mounting injustice plaguing our country's management of crime and punishment.
In a piece for USA Today, Johnny Perez, a Re-Entry Advocate at the Urban Justice Center who was formerly incarcerated at Rikers as a juvenile and as an adult, highlighted the potential power of education for at-risk youth:
"Imagine a world where we invested more money in educating incarcerated people than punishing them. What if the children who need the most love are given mental health services and counseling instead of being funneled into adult penal institutions?… I pray the administration will see that the people in prison are people. They can be educated, and they can change."
The national conversation is picking up the baton to address the many failures inherent in our nation's system of mass incarceration. Many advocate for education as a major, and alternative, solution.
13th and The New Jim Crow
The film 13th has established a new, much-needed platform for the issue of incarceration through a collage of alarming statistics, powerful imagery, and disturbing facts:
"The United States is home to 5% of the world's population but 25% of the world's prisoners," the film notes. Leon Neyfakh, a criminal justice reporter for Slate, wrote that watching the film woke him up to the realities of what has become a national crisis and an emerging dialogue on the issue. "13th made me ashamed because it made me realize I'd stopped gasping," he said.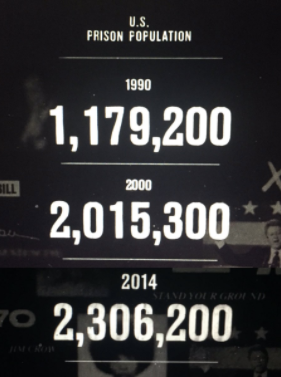 In the recent bestseller, The New Jim Crow: Mass Incarceration in the Age of Colorblindness, Michelle Alexander analyzes how old forms of racial discrimination have been transplanted to the country's treatment of felons. Jim Crow has simply been replaced by imprisonment, she argues.
Educational access for at-risk youth deters criminal activity. Educational access for inmates engages a depressed population. And, educational access ameliorates the harsh economic realities experienced in a life after prison. But this deep, systemic discrimination Alexander discusses has prevented this population from education, and thus, alternative career pathways.
I've long thought about how academic institutions – particularly those in higher education – can bring attention, and help develop solutions, to address serious social issues. As these books, movies, and critiques frame the issue and mobilize the public discourse, how can universities step up to leverage these conversations and help to facilitate solutions?
The University's Imperative
Columbia University's School of Professional Studies recently hosted a Community Scholars lecture by Reverend Vivian Nixon, who emotionally and vividly illustrated the psychologically demoralizing effects of prison before, during, and after incarceration―and offered a compelling case for education as a solution. Nixon, who was formerly incarcerated, discussed the great rehabilitative impact that programs, ideas, and training can have for those incarcerated.
Hearing her personal story was powerful, particularly for the many audience members who likely do not personally know someone who has been incarcerated or directly affected by the justice system. The crowd in Low Library, on campus the night of Reverend Nixon's talk, was brimming with potential problem-solvers: a mix of community members from surrounding neighborhoods, engaged professionals from partner organizations, and our faculty, students and staff―all eager to address our most imminent and local problems. The evening spurred many conversations – from dinner table discussions with my family, to meetings with colleagues and peers.
I am not a deep expert in this field ― Dr. Geraldine Downey, Director of Columbia's Center for Justice, holds that mantle. But I do believe in a world of lifelong learning.
Learning is what creates change. We are working hard to continue to expand our efforts to shed light and awareness on this and other important topics, and I encourage my colleagues to continue their efforts as well. We have a responsibility – an imperative – to be vocal on social issues large and small.
Events such as the talk by Reverend Nixon serve as catalysts to create solutions and enact change. Together, we can leverage our discussion platforms and personalize issues through lectures, roundtables, and conferences. Student and faculty talent drive research that brings attention to problems and creates conversations that lead to change.
At the School of Professional Studies, we are redoubling our efforts to increase access to those who have traditionally been underserved by, and underrepresented in, higher education, including women, people of color, military veterans, and those who were formerly incarcerated. As this problem of mass incarceration is ripe for reform, how do we solve for it? The challenge is imminent and I look forward to continuing our investment in community dialogues, programs, and other resources to advance reform.
REAL LIFE. REAL NEWS. REAL VOICES.
Help us tell more of the stories that matter from voices that too often remain unheard.
BEFORE YOU GO