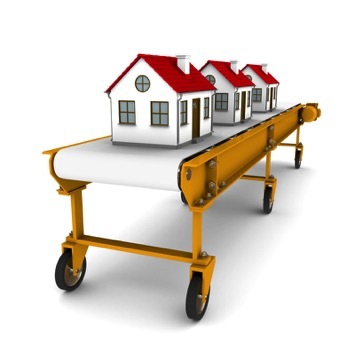 I've done just about every type of real estate investing possible, and rental properties have been a focus for a while. However, I'll never lose my interest in wholesaling. It's a fast turnover profitable strategy. In fact, every now and then a fix-to-rent deal can go wrong or just lose its appeal, and I'll wholesale the home and find another deal.
The question investors are asking now is if wholesaling can be a primary strategy when foreclosure inventories are down considerably and prices are rising. New investors who want to wholesale are particularly interested, and especially when they see the poor condition of many foreclosures out there now.
Since your buyers will be investors, if you do find a foreclosure and it's in really poor condition from sitting for a year or more, will you be able to do the deal at a profit for you? You will have to sharpen your deal pencil. You want spend some time in making sure you have a solid estimate of what your buyer will need to spend to rehab the home. You'll also need a hard estimate of the rents in the market, determining a realistic rent your buyer can charge. Knowing these two things, you can determine what they're likely to be willing to pay.
There is more competition among investors, particularly for foreclosures. However, you may want to consider a "sale" strategy and search for other property sources. When the competition heats up, retailers and contractors offer deals to stay busy and pay their overhead. Consider trimming your desired profit from wholesale flips to gain an edge and attract buyers.
You'll have to do more marketing and negotiating with occupant owners at times. However, you also will be testing deals with more ready-to-rent homes. When the owner is still in the home, perhaps with a looming foreclosure, they have been taking care of it. You're not working with a trashed foreclosure. The costs for your buyer to get the home rent ready will be far less. This leaves more room for you in the middle.
The single most important factor in successful wholesaling is a deep buyer list. It becomes even more important in this situation. The more buyers you have, the more likely you'll have one or more who will want properties you locate. They may even pay up to get more rent-ready homes that they can get to generating rents in a hurry at a low rehab cost.
Another often overlooked wholesaling strategy is to actively seek out burned out landlords. Perhaps they're retiring to another area, or maybe they're just tired of the interactions with tenants. In that case, they're often charging below market rental rates just to keep tenants and not have the hassle of finding new ones. Now you have a home not only rent ready in most cases, but it's also already rented. Even if your buyer must let the current lease lapse to raise the rent, it's a good buy for someone.
Wholesaling is good in almost any market climate as long as you're willing to adjust your strategies.
Are you an expert? Do you have strategies that you've found to be effective? Let me know by commenting below or by finding me on one of my social media pages:
REAL LIFE. REAL NEWS. REAL VOICES.
Help us tell more of the stories that matter from voices that too often remain unheard.