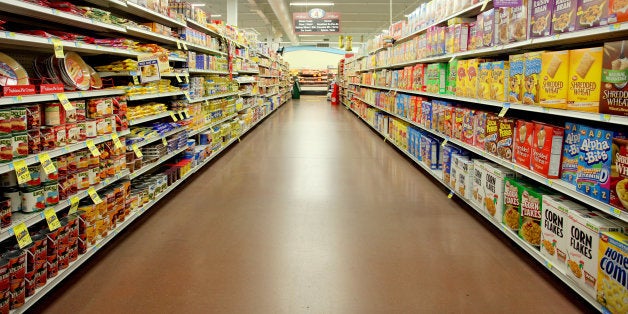 Americans take food seriously. We listen to the stories of farmers, restaurants, manufacturers, and retailers. We form relationships built on trust and make them a regular part of our lives. Fuelled by nostalgia and a vision of what the world could look like in the future, Americans are increasingly engaging in conversations with their favorite brands.
Kraft Macaroni and Cheese now has more Likes on Facebook than Senator and presidential contender Marco Rubio. Coca-Cola, a company best known for sweet, carbonated beverages, has twice as many Likes as the most powerful leader in the world, President Barack Obama. But like politics, a high profile brings greater risk of reputational damage from vocal and discontent supporters.
Consumers are using social media to share their own stories and build community around brands -- and the food industry is getting much better at listening to them. Companies recognize their most effective advertisements are nothing compared to the power of passionate consumer voices.
This is an extraordinary change, and political operatives can take lessons. When Mississippi teenager Sarah Kavanagh launched a Change.org petition asking Gatorade to remove an ingredient called brominated vegetable oil (BVO) from its sports drinks, she never expected more than 200,000 people to support her. Who would believe a sophomore from Hattiesburg had so much influence?
The conversation Sarah created was so loud that Gatorade's parent company, PepsiCo as well as Powerade manufacturer Coca-Cola, announced a complete removal of BVO from their product portfolio. Sarah's now known around Hattiesburg "Gatorade Girl." The mayor granted her a "Key to the City." And she wasn't even old enough to vote.
On February 5, a mother from New York named Renee Shutters helped to convince Mars, the producer of M&M's, to remove artificial dyes from their products. Shutters highlighted the link between synthetic dyes and adverse health effects in children, kicking off a social media firestorm. 217,000 consumers shared her concern, and Mars listened. In a press release, the President and CEO of Mars, Incorporated said, "Our consumers are the boss and we hear them."
Mars, PepsiCo and Coca-Cola aren't the only brands watching what's happening on sites like Change.org. Consumers used social media to organize against the practice of raising chickens in battery cages, and they've seen success in the form of cage-free policies from Taco Bell, Trader Joe's, McDonald's, and Starbucks. They pressured Unilever to drop a lawsuit against a company called Hampton Creek over an eggless mayonnaise dispute, and now Unilever offers its own eggless spread.
Hundreds of thousands of people turned to Change.org to convince the USDA to stop shipping "pink slime" to schools, successfully rallied for whistleblowers in the meat industry, and convinced the CEO of food service giant Centerplate to resign after he was caught on camera mistreating a dog.
These individual victories are part of a broader movement driven by savvy organizations and consumers who find success communicating on their own terms. Not so long ago, conscientious consumers made phone calls, sent emails, or filled out web forms to companies without knowing if others agreed with their concerns. This one way communication is disempowering to consumers. It is much more exciting to have a conversation and bring others along for the ride.
Now through platforms like Change.org, Facebook, and Twitter, consumers build communities of their own. They create groups, organize events, share anecdotes and articles, and find influential supporters in celebrities.
This is model grassroots organizing where millions of people are shaping the future of food. These consumers leverage social media on their own terms. They do not need to wait for signoff from a board of directors or communications team before deciding to take on an issue in the food industry. It's a scary thought unless you're willing to truly listen to consumers changing preferences.
We're not all Sarah Kavanagh or Renee Shutters, but everyone can use social tools like Change.org to have a meaningful impact on issues they care about. Each consumer has a unique story to share, and companies are increasingly developing news way to engage with the distributed power of social media.
Support HuffPost
The Stakes Have Never Been Higher
Related
Popular in the Community