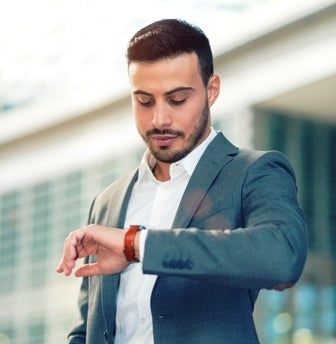 One of the greatest advancements to come to dentistry is the incorporation of digital CAD/CAM technology. CAD/CAM stands for Computer Aided Design/Computer Aided Manufacturing, and its roots can be traced back to the late 1950's and early 1960's at MIT. CAD systems can be used to increase the productivity of designers, improve quality of designs, and to create a database for future manufacturing. Early CAD systems relied on inputting design information into a computer, which later would use a CAM system to sketch the information onto a hard surface. As computers and technology evolved, so did CAD/CAM. By 1980, CAD/CAM was being used in large corporations to design and fabricate 3D models and objects for industries such as aerospace, automotive factories, electronics, shipbuilding, and others. The introduction of personal computers by IBM in the early 1980's allowed CAD software to be developed for, and used by smaller industries. By the 1990's, PC's had advanced to levels where they had enough memory and processing power to render CAD designs in 3D for the everyday user such as architects, interior designers, landscapers, and others.
Today, CAD/CAM in dentistry is used to improve the design and creation of resin, porcelain, ceramic, and zirconia dental restorations including crowns, inlays, onlays, veneers, implant abutments, and fixed bridges. CAD/CAM also allows dentists to increase the speed of fabrication of restorations, where most can be made in the office, in under an hour. It is truly "Same Day Dentistry", without impressions, temporaries, or trips to a lab.
The first successful commercial dental CAD/CAM system was a 2D software system by Sirona Dental Systems, named CEREC 1, in 1985. The first 3D software was introduced to the market as CEREC 3 in 2003. The "CEREC" name came from CERamic REConstruction, and today it's the #1 selling system on the market used by dentists in their offices. Jen Mahovich, RDH, sales representative for Patterson Dental, the company which sells the CEREC system says, "CEREC is truly the one piece of technology that impacts both the dentist and their patients equally. I can't think of any patient that would walk into a dental office and say, 'I would like to come back multiple times to have this crown placed'."
How does CAD/CAM dentistry work?
CAD/CAM technology in dentistry works by allowing for scanning, design, milling/grinding, and sintering/glazing/baking of a dental restoration in about an hour. All the restorations fabricated are made from either resin, porcelain/ceramic, or zirconia, depending on the situation. Being able to make crowns, veneers, bridges, and others, without the incorporation of metal is incredibly important when we think about both aesthetics, as well as eliminating the possibly having toxic metals in our mouths. Have you ever had costume jewelry turn green on you, or cause you to have red, itchy skin after wearing it? Most likely, that skin reaction was caused by a nickel allergy. What most people don't realize is that many traditional crowns, particularly those that are done at a lower cost, have nickel, lead, chromium, and other toxic metals in them. The average dental patient would never know what is in their crown, because most crowns will look the same to the untrained eye. Most people will concentrate on the appearance of the porcelain on top, and not on what's in the metal underneath. The reality is that your dentist can choose to have your crown done at a low-quality lab in the United States, or worse, at a lab in places such as China, where lead is many times used as a cheaper alternative to silver or gold. Even worse, the metal under traditional crowns may not be the only thing to worry about. The actual porcelain used on top of the metal can sometimes contain lead as well. One investigative report in 2008 by ABC News showed that some dental crowns fabricated in laboratories outside the United States contained up to 490 parts per million of lead. In 2007, the United States Congress lowered the acceptable level of lead in toys to 90 parts per million, meaning that some of those crowns tested had more than five times the level of lead shown to possibly cause lead poisoning or health concerns in children. With crowns made using a CEREC, or E4D (the other leading chairside dental CAD/CAM system, sold by Henry Schein), you can be assured that you will not be getting any lead since the crown is being made right in front of you, and dental CAD/CAM restorations are certified to be free of lead. Additionally, since CAD/CAM fabricated restorations are metal free, you also do not have to worry about them causing you a metal allergy which can lead to red, inflamed, and receding gums. Aesthetically, the lack of metal eliminates the dark line at the gumline associated with traditional porcelain fused to metal dental crowns. Ceramics/Porcelains used in dental CAD/CAM are some of the most advanced, most natural looking, and least harmful to your natural teeth.
How is a CAD/CAM Restoration done?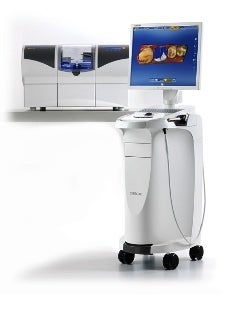 The differences between doing a CAD/CAM and a conventional restoration can be vast. A conventional veneer or crown involves taking an impression of the preparation, which many times can be uncomfortable and cause gagging of the patient. The impression must then be sent to a laboratory for several weeks, in order for the restoration to be fabricated. During the several weeks the restoration is being fabricated, a temporary must be worn. Many times, temporaries can become loose or dislodged, can be sensitive, and can look "fake". After a few weeks, the patient returns to have the restoration cemented in place. If the restoration does not fit, or does not look good, it must be sent back to the laboratory for a remake, and the patient will again have to wear a temporary. The patient must also return a third time for cementation. CAD/CAM eliminates all that. Both a conventional and CAD/CAM restoration begin with preparation of the tooth for a crown or veneer, but that's where they start to differ. An intraoral scanner is used to take images of the prepared teeth, the surrounding teeth, and the patient's bite. That information, called a digital impression, is fed into a computer, where a virtual 3D model is fabricated. From that model, the dentist can design the restoration in front of you, and many times with your help. I routinely make my patients part of the design, and will ask them how they want their tooth custom made. Want it a little longer, or a little shorter? No problem, we can adjust it to however you like. CAD/CAM allows both the dentist and patient to have control that would be impossible with a dental laboratory. The design is then sent wirelessly to a milling chamber, where a solid block of resin, ceramic/porcelain, or zirconia is waiting to be milled. Within 7-12 minutes, the robot arms of the milling machine will use diamond coated tips to precisely carve out your new tooth. After milling and trying in the restoration, stains and glazes are applied to the surface of the crown or veneer to give it a beautiful, lifelike appearance, and the restoration is then fired (baked) in an oven for approximately 10 minutes. Cementation is then done with a resin based cement, which allows for incredibly strong bonding to the tooth surface. When properly taken care of, a well fabricated CEREC or E4D CAD/CAM restoration can easily last at least 10 years or more. Using CAD/CAM, a patient can have a crown or veneer in about an hour, as opposed to the multiple visits, and several weeks it would take if done the conventional "old school" way. Mahovich states, "A patient's time is just as valuable as the dentist's. Dental offices who see this, and implement CEREC CAD/CAM technology are my most successful practices."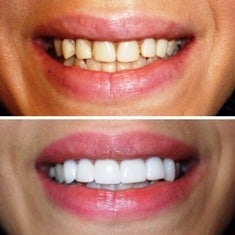 For almost a decade, I have been fabricating crowns, veneers, and doing smile makeovers in my office with the CEREC system. It is not uncommon to have a patient from California fly to my office in New York City on the "red-eye", and later that same night, they are back on a flight to LA or San Francisco with a new set of beautiful veneers. Whether it is a single crown, an implant, or being able to help patients transform their entire smile in one day, it is truly a wonderful thing, and I am very happy that I can accomplish that using my CEREC CAD/CAM system. As I often say, when it comes to excellence in dentistry, technology is not the future, it is the present.
Dr. Alvarez is an expert in CEREC dentistry, and has been a CEREC CAD/CAM user since 2009. Dr. Alvarez has done thousands of CEREC restorations, including many full mouth reconstructions. He received his advanced CEREC Mastery certificate from the Scottsdale Center for Dentistry, in Scottsdale, Arizona. For more information, he can be contacted at his New York City office at 212 684-4463 or by visiting www.NYCLaserDentist.com
REAL LIFE. REAL NEWS. REAL VOICES.
Help us tell more of the stories that matter from voices that too often remain unheard.
This post was published on the now-closed HuffPost Contributor platform. Contributors control their own work and posted freely to our site. If you need to flag this entry as abusive,
send us an email
.