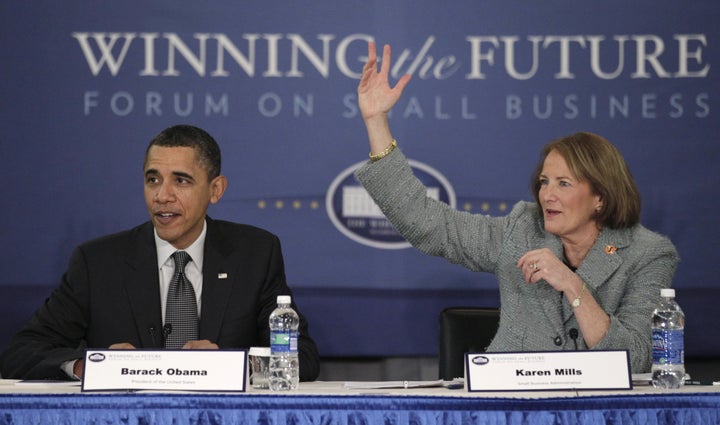 Laura Bennett had an idea. An actuary, Laura was aware that in the United Kingdom, almost 30 percent of pets have insurance to cover unexpected healthcare costs. In North America, the percentage is less than 1 percent. It seemed to be an unexplored market with the potential, so armed with a newly-minted MBA from The Wharton School of Business at the University of Pennsylvania, Laura and her business partner, Alex Krooglik, were determined to figure it out.
Eight years later, their company, Embrace Pet Insurance, has insured over 15,000 pets and created more than 20 jobs. More importantly, the company is still early in its growth; Laura and her partner project to break even mid-2011 and then, with further capital, they expect 70 percent annualized growth over the next four years.
One element critical to Laura's success thus far has been her ability to raise funding to grow her company. As a startup company, the business didn't generate any revenue in its first three years. And yet, during this period, Laura and her partner were developing their idea into a workable business. The duo was identifying underwriting partners, developing the product offering, building distribution channels online and with veterinarians, and creating jobs or hiring outsiders -- all activities that needed to be funded.
Laura secured the funding her company needed through a variety of sources: angel investors, a venture development organization (JumpStart), and a venture capital firm (NCT Ventures). Her success belies the challenges of this activity for all entrepreneurs though -- and particularly for entrepreneurs building companies outside of Silicon Valley, Boston, or New York, where investors see these types of businesses regularly.
While great ideas can come from anywhere, it is more difficult for entrepreneurs in regions, cities, or communities where there aren't many angel investors (high net worth individuals who invest funds in these types of companies) or venture capitalists (professional high risk investors) to raise funds needed to get companies off the ground). While internet sites and online communities like IdeaCrossing are giving entrepreneurs in rural communities or regions of the country with a small investing community some access, investing in high growth companies is still a business in which personal relationships provide competitive ideas and connected entrepreneurs a leg up in gaining initial visibility.
That's why I was so encouraged to read about two of the newest programs of the Small Business Administration (SBA), launched in conjunction with the Startup America initiative. The two initiatives are focused on getting capital into the hands of high growth entrepreneurs by leveraging the infrastructure of the Small Business Investment Company (SBIC) program. There are two funds the SBA will be launching in the coming weeks and months:
- $1 Billion Early-Stage Innovation Fund, which will provide capital for investors putting funds into early-stage companies. Embrace Pet Insurance is a great example of the type of company that would ultimately receive these funds.
- $1 Billion Impact Investment Fund, which will focus on getting capital to investors who are investing in companies located in underserved communities and in emerging sectors (such as clean energy).
These programs are both providing funds to investors, as opposed to putting money straight into companies. The benefit of this structure is that investors are professionals in this arena, and the SBA will leverage their expertise. Both of these vehicles will require private match, meaning that an investor has to raise additional private sector capital that matches the amount (to some ratio) of the public (SBA) funding, creating a larger pool of dollars available for companies who fit these funds' profiles.
Obviously, the biggest benefit of this program is that $2 billion in capital is being made available to grow entrepreneurial companies. To provide a sense of how much incremental funding that really is, $2 billion is almost 10% of the total capital invested by risk investors in 2010, according to the National Venture Capital Association.
But more importantly, this $2 billion is direct funding into the types of companies for which capital is -- for a variety of reasons -- more limited. For example, the $1 Billion Early-Stage Innovation fund is for companies very early in their growth and therefore some of the riskiest, even for these types of investors.
In 2010, according to the NVCA, total dollars invested in companies in the seed and early stages were just over $7 billion. Because the $1 Billion Early-Stage Innovation Fund requires private match at a ratio of 1:1, ultimately there will be $2 billion available for investing. This new funding represents a substantial increase in the amount of capital available for American early-stage companies. If the new fund and its match were invested in 2010 in addition to the seed and early-stage capital that was invested in 2010, these new funds would have represented 28 percent of all the seed and early-stage capital invested last year.
It's harder to quantify the implications of making $1 billion available for companies located in underserved communities and in emerging sectors, because it's not totally clear how much funding those entrepreneurs are getting today or what the specific parameters of those investment guidelines will be. But if minority entrepreneurs were considered an "underserved" community (given that they are starting 50+ percent of all companies today and receiving less than 10 percent of all invested capital), it's not a stretch to believe that the $1 billion from the Impact Investment fund will represent a significant increase in capital available to these firms. The same could be hypothesized for funds investing in Appalachian companies, inner-city firms, or others regions or communities that might fit in this definition.
What will make this capital even more available, though, is the leveraging of the SBA's distribution channel. The SBA has 67 District offices around the country, with one in every state and several offices in some of the larger states. Because these offices will have intimate knowledge of these programs and the firms investing the program funds, it shouldn't be very difficult for entrepreneurs across the country to find out about the programs, become connected to the funds themselves, and pursue the opportunity of accessing an investment. Through this network, entrepreneurs will be able to access a type of funding that currently relies much more on personal networks and connections.
More capital targeted to high growth entrepreneurs with venture-fundable ideas, and administered through the professional investment community, is a good thing, and particularly so in our current environment (when venture capital funding has been less available than in the past). I applaud Karen Mills and other SBA leadership for creating a new type of program, one that provides capital directly into the riskiest of companies, but with the highest potential for job creation and economic outcomes.
Now let's see how it ultimately benefits more entrepreneurs like Laura Bennett and the creation of thousands of new high growth startups across the country.
Popular in the Community