Brad Goldpaint of Goldpaint Photography shot this stunning time-lapse video in locations throughout the American West, including Big Bend and the High Sierra.
"Within Two Worlds," which is made from more than 7,000 exposures, captures sweeping views of the Milky Way, astounding star trails and stunning views of aurora borealis over Sparks and Crater lakes.
According to his Vimeo bio, Goldpaint discovered his passion for photography while hiking the Pacific Crest Trail after his mother died three years ago.
"This time-lapse video is my visual representation of how the night sky and landscapes co-exist within a world of contradictions," he wrote.
Goldpaint's work has been featured in National Geographic and on NBC, which featured part of "Within Two Worlds" that was shot during July's solar storm.
According to NOAA, a blast of charged solar plasma from a sunspot region known as AR 1520 resulted in a strong radio blackout for some high-frequency communication systems on Earth. But it also made for a dazzling display of aurorae that were viewable much farther south than usual.
Related
Before You Go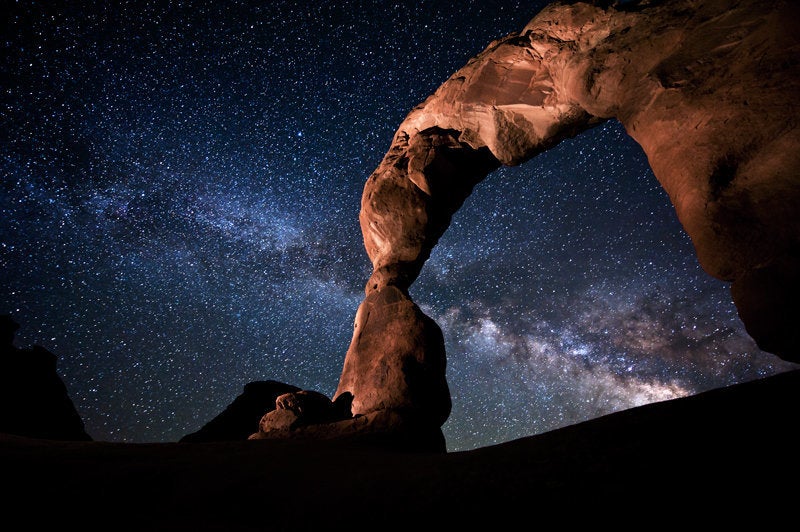 Brad Goldpaint Within Two Worlds
Popular in the Community