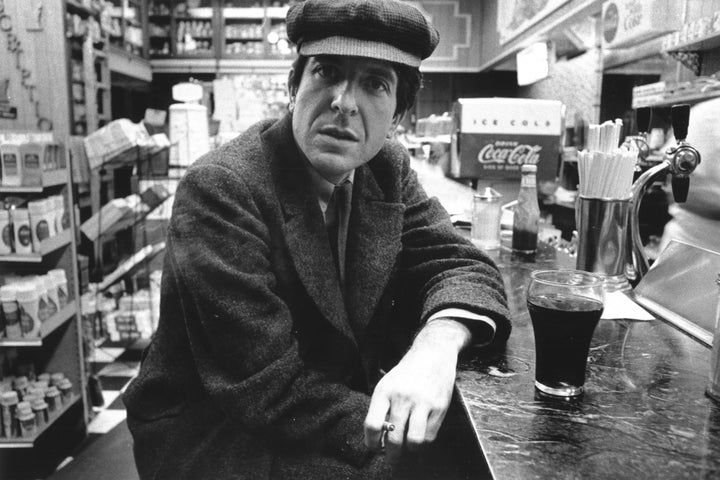 We know there is a secret chord that every musician in the whole wide world has played, and it pleases us all. Or rather, chords. More specifically, the chords that make up "Hallelujah" by Leonard Cohen, whose death was announced via Facebook on Thursday. And actually, some renditions might please us more than others. 
More famous than the original is Jeff Buckley's version, an emotional take whose quiet intensity most artists find themselves trying to imitate. It's perhaps most closely followed by Rufus Wainwright's version, which appeared on the soundtrack to millennial favorite "Shrek." K.D. Lang has covered the song, as has Neil Diamond, Bon Jovi, several contenders on "The Voice," more than a few (very impressive) a cappella groups and dozens of other instrumentalists and vocalists alike.
Below we've compiled a Spotify playlist with 141 versions of the song after Cohen's original. That's 10-and-a-half hours of "Hallelujah," plus a few YouTube videos for good measure. Enjoy.
Update: Kate McKinnon, in costume as Hillary Clinton, performed the song during the "Saturday Night Live" cold open on Nov. 12. We've added her rendition below, too.
But wait, there's more ...
Kate McKinnon:
Some kids on Russia's version of "The Voice":
Justin Timberlake:
LeAnn Rimes:
Bon Jovi:
Norwegian "Pop Idol" winner Kurt Nilsen:
"The X Factor" finalist Alexandra Burke:
"The X Factor" finalist Jeff Gutt:
YouTuber Hayley Richman:
YouTuber Luciana Zogbi:
Anyanya Udongwo on Ukraine's version of "The Voice":
Anna Clendening on "America's Got Talent":
A band called Gungor:
YouTuber Kimberly Freeman:
Straalen McCallum from Australia:
And, finally, Celine Dion:
Calling all HuffPost superfans!
Sign up for membership to become a founding member and help shape HuffPost's next chapter