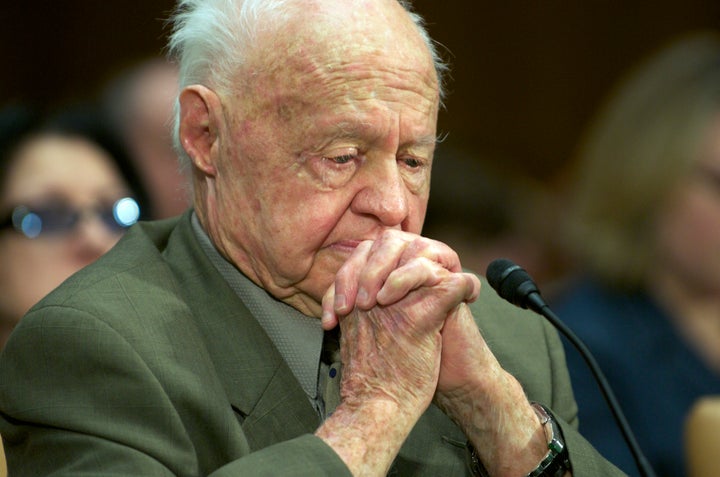 Financial abuse robbed elder Americans of an estimated $2.9 billion last year, up 12 percent from 2008, according to a MetLife Mature Market Institute study released in June. That statistic may only continue to climb if the government neglects to regulate the home-care service industry.
"It's a common misconception that if someone holds themselves out to be a caregiver they must have been checked by someone, somewhere. When, in fact, they have not," Jeff Lesowski, a senior deputy district attorney in Washington County, told The Oregonian.
While non-profit and state-level adult protective agencies are safer bets since there is more oversight, funding cuts have hindered them from adequately serving the aging population, The New York Times reported in March.
"Scores of helpless, frail people have collectively been physically abused, had their life savings depleted, and lost their homes due to the unscrupulous acts of guardians," Laura Negron, the organization's director, remarked later on in the article.
Such financial abuse cases span the country and the wealth spectrum.
California--where Rooney obtained a restraining order against his stepson, according to The Associated Press--doesn't currently require private caregivers to get licensed. The state, however, is pursuing The Home Care Services Act of 2011, which could potentially clean up the industry.
The act would require the Department of Public Health to license private aides and perform background checks, among a number of other safety precautions.
Still, even New York, which requires licensing, sees a high incidence of financial abuse among seniors. "Under The Radar: The New York State Prevalence Study," published in May, found that 41 per 1,000 seniors surveyed were victims of major financial exploitation. That crime, which occurred at the highest rate, includes theft, using items without permission and misleading to get money, bank cards, accounts and power of attorney.
While preventative measures are critical, the elderly will likely remain desirable and easy targets unless the government implements punitive measures, too.
Calling all HuffPost superfans!
Sign up for membership to become a founding member and help shape HuffPost's next chapter