Nearly a week after unarmed teen Michael Brown was killed by a police officer in Ferguson, Missouri, a witness is getting lots of attention for apparently live tweeting the shooting.
Emanuel Freeman, who goes by the handle @TheePharoah, tweeted photos Aug. 9 appearing to show Brown, 18, lying dead in the street with an officer standing over him.
Freeman's first tweet said: "I JUST SAW SOMEONE DIE OMFG."
What followed was a picture taken of a man, presumably Brown, face down in the middle of the road.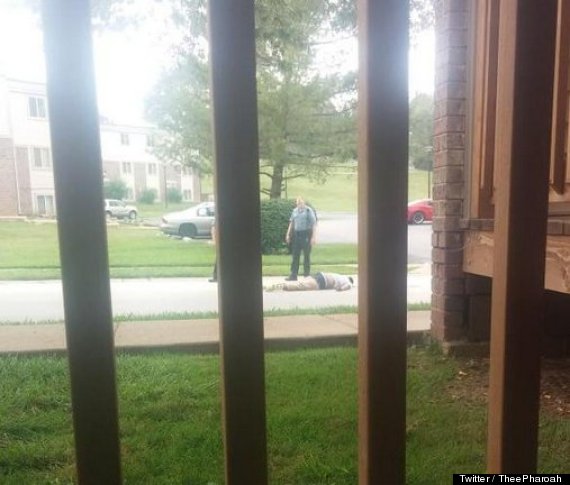 A barrage of tweets soon followed, with a clearly shaken Freeman saying he was "about to hyperventilate" and that "police just shot someone dead."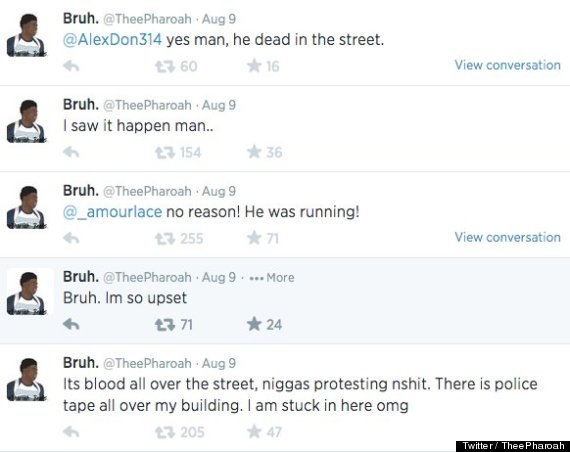 Freeman claimed that Brown's parents quickly took to the streets, screaming. Later photos he took show cops, police tape, and a sizable crowd.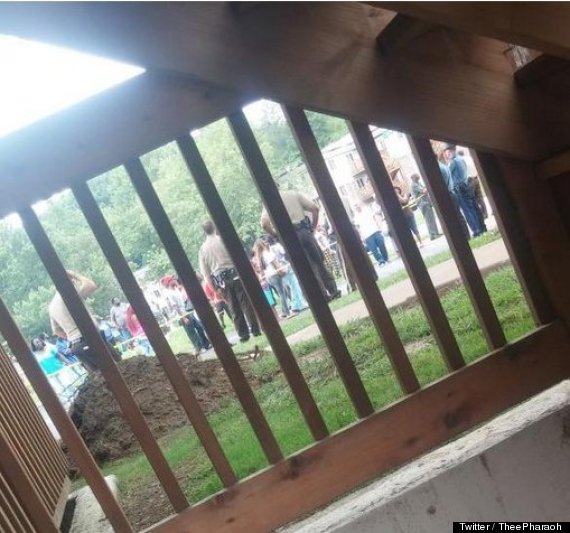 A crowd quickly gathered at the scene, as did 100 police cars from 15 departments, according to KSDK. The St. Louis Post-Dispatch reports that protesters came face-to-face with police at the site of the shooting, raising their arms and saying "Please don't shoot me." A dumpster was reportedly lit on fire. As tempers cooled, mourners participated in a prayer circle and vigil.
With tensions escalating in the hours after the shooting, Freeman shared a photo of an officer carrying what appears to be an assault rifle in the residential neighborhood.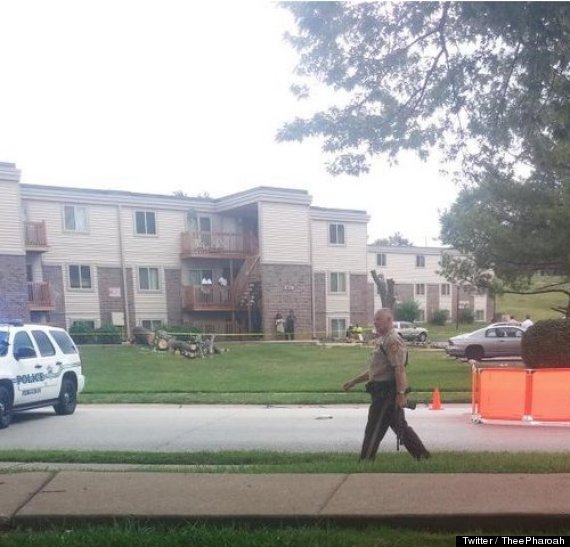 On Friday morning, Police Chief Thomas Jackson released an incident report alleging that Brown robbed a convenience store shortly before he was killed. He also revealed for the first time the identity of the cop who fatally shot Brown, Officer Darren Wilson.
According to the police report, Brown stole a box of Swisher Sweets and "forcefully pushed [the cashier] back in to a display rack" as he left.
Wilson did not know about Brown's alleged robbery when he fatally shot him, Jackson said in a press conference on Friday.
Jackson said Brown had been stopped by Wilson for being "in the middle of the street, blocking traffic."
Wilson, a 28-year-old white man who's served six years on the force, has now fled his home with his family, according to USA Today. A picture of Wilson has yet to be released.
The Huffington Post was unable to reach Freeman, who said he currently doesn't have phone access.