"You talk really fast, man," said Julie Garfield, actress and daughter of the late Warner Brothers star John Garfield, who was known for his accelerated streetwise patter. "Who do you think you are, Martin Scorsese?"
Julie Garfield, who was calling from New York, and I were speaking in November 2012, four months shy of the centennial of her father's birth. It figured that she would invoke Martin Scorsese, for whom she essayed the part of Mickey Conway, the wife of Robert De Niro's hoodlum, Jimmy Conway, in the 1990 mobster tale, GoodFellas.
Although she played a gangster's moll in that picture and did launch an occasional F-bomb when we spoke, Julie Garfield still referred tenderly to her father, who died in 1952 when she was six years old, as "daddy."
When I suggested that Harvey Keitel, a tough but sensitive Jewish actor from the streets and an old Scorsese hand, reminds me of her father, Julie Garfield, who has taught acting for many years, most recently at the T. Schreiber Studios in Manhattan, said that Sean Penn best embodies the acting style of her father, "in terms of spontaneity, specific emotion and intelligence."
She added that, "had daddy lived," she hoped that "he could have had the career" of Penn, a two-time Oscar winner, whose father Leo, like John Garfield, was blacklisted.
Julie Garfield also hoped that the career of her father, who died at 39 during the height of the McCarthy period, might receive renewed interest. She pointed out that Golden Boy and The Big Knife were being revived on Broadway. The lead roles in both of those productions were written by Clifford Odets, specifically with John Garfield in mind. Garfield and Odets had been friends in the 1930s during the heyday of the Group Theater, the legendary troupe that launched Method Acting in this country.
Sadly, despite the request of Julie Garfield, Lincoln Center Theater, which produced the recent 75th anniversary revival of Golden Boy at the Belasco Theater, did not indicate in the program John Garfield's historic connection to the role of suicidal boxer, Joe Bonaparte.
That was a fitting metaphor for the neglect surrounding the career of Garfield, who refused to name names and who was the biggest star blacklisted, with the possible exception of Paul Robeson, a Communist.
John Garfield was not a Communist, which made his refusal to name names all the more selfless and heroic.
If the producers of the recent Golden Boy neglected the role played by Garfield in the genesis of Joe Bonaparte, recent critics have not done much better.
In his review of the Golden Boy revival, the New York Times' Charles Isherwood noted that the play may be viewed as a "parable" of Odets' "own conflicted life." That may be, but if there is a parable on the perils of achieving fame at the expense of artistic honor, also a theme of The Big Knife, then that parable played out more poignantly in the life of John Garfield than it did in the life of Odets.
It was John Garfield, snubbed for the lead of Joe Bonaparte (instead, he played Siggie, the cab driver, a supporting role), who was conflicted about whether or not to remain with the Group or go to Hollywood and become a star. It was Garfield, who had fought with his fists in the Bronx and had given up boxing for public speaking and acting.
John Lahr of the New Yorker also seemed to forget about Garfield, when he wrote a critical examination of Elia Kazan's career. In a December 2010 piece, Lahr wrote that Odets "drew on Kazan's paradoxical nature -- tough yet intuitive, forthright yet slippery, arrogant yet emollient -- when creating... the ambitious, driven boxer Joe Bonaparte."
I don't doubt that Kazan, like Odets, could have served to an extent as a model for Bonaparte, a doomed prizefighter.
However, many, including Julie Garfield, have confirmed what has been known since 1937 when Golden Boy debuted on Broadway: that John Garfield, the urchin with the sing-song voice of the streets, was the inspiration behind the role of the boxer, the role he was born to play.
Though he was turned down for the part in the original 1937 production, Garfield did indeed essay the role of the golden boy on Broadway in the spring of 1952, just before he passed away. It was his final part as an actor.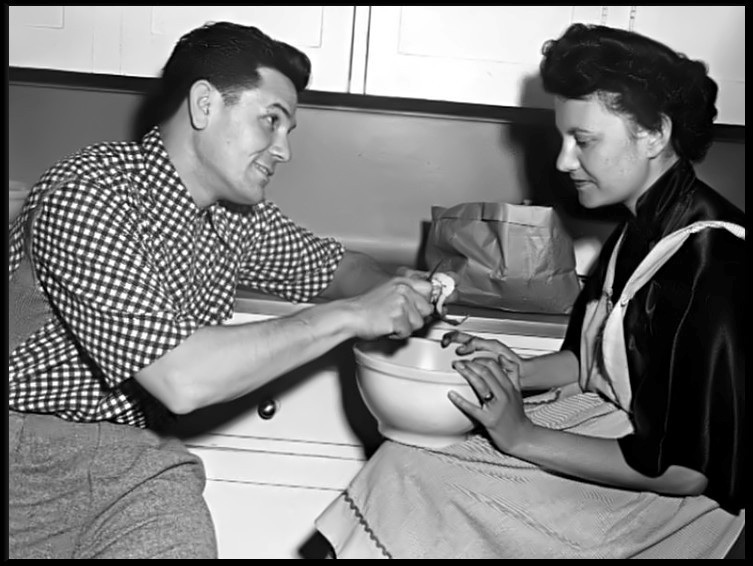 "In my neighborhood where I grew up, the worst thing you could be was a squealer," said Jack Klugman in June 2007 at the Falcon Theater in Toluca Lake, Calif. "You could cheat. But you couldn't squeal. That's how I know I wouldn't have squealed."
When I met Klugman, who passed away in December 2012, he was starring in Jeffrey Sweet's The Value of Names, a play about the blacklist. We were only a few blocks from the Warner Brothers studio in Burbank, where John Garfield filmed many of his famous roles.
Still possessing a freakish memory, Klugman told me he came out to L.A. in 1954 "on a Wednesday, started working on a Friday and never stopped."
The three-time Emmy winner, who was raised in an Italian enclave in south Philadelphia, spoke in a raspy whisper, a result of surgery for throat cancer in the late 1980s.
Klugman, 85 at the time of our interview, sat comfortably on one of the two couches in the green room at the Falcon, a proscenium arch space that was founded by Garry Marshall, creator or co-creator of Happy Days and Laverne & Shirley, among other sitcoms. Klugman may have been most well-known for starring in another sitcom from the 1970s, The Odd Couple.
More than thirty years removed from his heyday as a TV icon, Klugman remained a working actor. He wore chinos, size 12 tennis shoes, a polo shirt and a golf cap, his wardrobe for The Value of Names. He was starring as Benny Silverman, a blacklistee based partly on John Garfield.
In the play, Klugman's Silverman spends most of his time painting on the veranda of his frescoed Malibu villa, just as Garfield took up painting in his latter days. He is divorced from his wife, not unlike Garfield who was experiencing marital problems with his wife, Roberta, at the time of his death. He also has a daughter, Norma, who is an actress; John Garfield's daughter, Julie, has acted for many years.
Then there is the allusion in the play to Clifford Odets, Garfield's onetime friend and in-house playwright of the 1930's Group Theater. "He was dead and gone even before he was dead," says Silverman of Odets, who named names in 1952 following a revival of Golden Boy and hours before John Garfield died.
Discussing that production of Golden Boy, in which he played the younger brother to the boxer and lead played by John Garfield, Klugman said, "They were selling programs for the Rosenbergs, a nickel a piece, a nickel," he repeated to emphasize how inexpensive it was to contribute to the defense of the husband and wife who were later convicted of treason and executed. "Someone put them in" Garfield's dressing room. "He came out of the dressing room. He was white," said Klugman, smoothing the sides of his tan face. "'What is that, funny?' Garfield said. That's when I knew how terrible the blacklist was," said Klugman.
In recent years, Morton Sobell, co-defendant of the Rosenbergs, revealed that he and Julius Rosenberg were Soviet spies. While the guilt of the Rosenbergs now appears likely, there is no doubt that their sentence -- the death penalty -- was extreme, especially compared to that of Alger Hiss, another convicted spy. The statute of limitations had run out on the most serious charges against Hiss, but he also had the good fortune not to be Jewish at a time when Jews were targeted by the House Un-American Activities Committee and J. Edgar Hoover's FBI.
John Garfield, whose real name was Jacob Julius Garfinkle, Julie to his friends, was Jewish. In the days preceding his death on May 21, 1952, he starred on the stage as the golden boy, boxer Joe Bonaparte, the role Clifford Odets had written for him years before. During the performance, he received a subpoena to testify before HUAC. He had previously appeared before the committee in 1951 and refused to name names.
After the staging of Golden Boy, Odets was called to Washington. Unlike Garfield, Odets cooperated with HUAC, naming names, as did director Elia Kazan and actor Lee J. Cobb, two other old friends of Garfield, who were also associated with the play. They had known one another going back to the days of the Group.
"I was a Depression baby," said Klugman. "He was the poster boy for the Depression babies."
Klugman remembered being electrified by Garfield's screen debut in Four Daughters in 1938. "He was my idol. I imitated Garfield all the time." He said that he was drawn to Garfield from the moment he saw him in the coming attractions for Four Daughters. "They did that scene," said Klugman, tilting his head toward the heavens as did Garfield, playing Mickey Borden, a musician, as star-crossed as Golden Boy's Joe Bonaparte, in that picture. "'They gave me just a little talent, not enough to make it on your own.'"
Klugman added, "Everyone in my neighborhood loved him right away. The rough Italian guys, everyone."
Over the past fifteen years, I have interviewed a number of people who knew Garfield, and all of them, irrespective of their political beliefs or actions during the McCarthy period, referred to him as a dear friend.
This was as true of Abraham Polonsky, a blacklisted former Communist, who decades after the witch-hunt still protested Elia Kazan's lifetime achievement Oscar in 1999, as it was of Karl Malden, whom I interviewed in the fall of 1998 at Pomona College, around the time that he spoke to the Academy of Motion Picture Arts & Sciences on behalf of Kazan.
This was as true of Budd Schulberg, who named names and whom I met at a radio play staging of On The Waterfront at L.A.'s Skirball Center, as it was of Jack Warden, who was never called before HUAC and who was in and out of a veterans' hospital in New York at the time we spoke in 2003.
They all revered Garfield.
The Academy thought well of him too before the Red Scare, nominating him for a best supporting actor Oscar for his performance in Four Daughters. Later in his career, Garfield would receive a best actor nomination for his turn as a boxer in Body and Soul.
When I mentioned that John Garfield had scarlet fever as a child, Klugman said that he did too. "When I was about five or six, I spent three weeks in a hospital" to fix his kidney. "It's all right now," he added, patting it. But Garfield's heart was apparently damaged by his scarlet fever, so much so that the Marine Corps turned him down in World War II.
Klugman was rejected too at first. He was stunned because the Army accepted his older brother who had a glass eye. Klugman was also embarrassed. He didn't want anyone in his neighborhood to think that he was ducking service. He penned a desperate post card, begging the Army to take him. Three weeks later, the Army relented and he joined the service but he was not sent overseas due to his kidney.
Garfield, though not in the military, may have done more for the Allied cause than any other actor who was not in uniform. He traveled to Army bases abroad, entertaining troops on USO bond tours; he co-founded the Hollywood Canteen, so servicemen could mingle with starlets; and he took parts, even supporting ones, in war pictures like Destination Tokyo and Air Force.
"He and I just hit it off," said Klugman with an easy smile. "He was like a kid. He'd hit you on the back of the head."
Klugman mentioned that Lee J. Cobb, who co-starred with Garfield in the 1952 Golden Boy revival, was his other acting hero. He related a discussion between the three of them backstage during Golden Boy. "'We're two schmucks. I want to be him,'" said Garfield, pointing to Cobb, who had become a renowned stage actor after playing Willy Loman in Death of a Salesman. "'He wants to be the matinee idol I was.'"
Klugman then said to them, "'Is anybody happy in this business?'"
Klugman said that when Garfield died, Art Smith, a Golden Boy cast member and mentor to Garfield from the Group, "cried on the subways." And when Kazan showed up at the funeral, Morris Carnovsky, another mentor to Garfield at the Group, "spit on him."
"I saw him (Garfield) a couple of weeks before he died," said Klugman. Garfield said, "'Budd Schulberg is writing something for me. You play my brother.'"
It is no small irony that that something turned out to be On the Waterfront, a movie that has long been viewed as an allegory on the McCarthy period. Kazan, who directed the picture, and Schulberg, the screenwriter, both named names and crafted the part of Terry Malloy, Marlon Brando's dock worker who testifies against the mob, as a Prince Hal for the waterfront, a pugilistic Christ figure, not a squealer or a "stool pigeon."
In some ways, Malloy can be seen as the flip side of Charlie Davis, the boxer played by Garfield in Body and Soul, a film scripted by blacklistee Polonsky and directed by turncoat Robert Rossen. In Body and Soul, Davis refuses to throw a fight, losing his money but redeeming his soul. Had he thrown the fight, he might have ended up like Malloy.
"I loved his personality. I loved what he represented. He was tough but he was vulnerable," said Klugman of Garfield, who was the first actor to bring the Method to the silver screen.
Garfield also exuded a raw masculinity that hadn't been seen before in film.
Klugman smiled. "He told me he went to bed with every one of his leading ladies, except Eleanor Parker, who wouldn't; Shelley Winters, because she cost him so much money (in the filming of 1951's He Ran All The Way); and Hedy Lamarr, because a falsie fell out."
"They used to tear his posters off the theaters," Klugman said of Garfield's female admirers.
But he has few admirers under the age of 60 today. Few people born after 1952 even know his name.
While we are living at a time when many equate fame with the number of Twitter followers, John Garfield earned his place in the pantheon of mensches by refusing to name names. A liberal Democrat and a patriot, John Garfield was a true hero in an era of cowardice. In the words of his friend, the filmmaker Abraham Polonsky, Garfield "defended his streetboy's honor, and they killed him for it."

Like Jack Klugman, I have idolized Garfield from a young age, since I first saw him on TV in the early 1970s.
I was weaned on 1930's and '40s Jack L. Warner Productions, spending weekends watching the Warner library on New York independent station Channel 5, now the Fox flagship. I would sit alone in the den at our home in southern Connecticut, and lose myself in swashbucklers and urban melodramas, the latter my favorites.
Those pictures, featuring gangsters, cops and private dicks, surpassed the fairy tales my mother would read to me because they were suffused with grit and authenticity. I could identify and empathize with John Garfield's characters in a way that I could never identify with the heroes of the Hans Christian Andersen tales.
By the age of nine or ten, I had seen nearly the complete Warner works of Errol Flynn, James Cagney, Humphrey Bogart and Edward G. Robinson.
And then there was John Garfield, an actor I saw in no more than six or seven pictures during my boyhood. But he left his mark.
He was like Cagney, a tough guy from the streets, a real New York City kid, except with a deeper foreboding. Garfield could be boyish, a rascal with an appetite for the ladies. He never lost that boyishness, but there was something else there. You sensed that he had been wronged, that the gods hadn't looked with favor on him; yet you knew that he could take care of himself, that he would never submit to his oppressors, not willingly. You knew he was a fighter.
Maybe, he impressed me so much because he seemed to be everything I was not -- a feisty city boy whereas I was an introspective suburbanite, although I had roots on East 4th Street in New York, where my paternal grandmother was born, not far from Garfield's ancestral Rivington Street. She might have played stickball with him on the Lower East Side.

There were brief periods in the early 1970s and again in the early 1990s when a few artists invoked Garfield, yet none of those cultural references have resulted in any sustained appreciation for the screen legend, who was arguably the precursor to Method actors like Marlon Brando and Paul Newman.
In 1972, songwriter John Prine wrote a brilliant lamentation, "The Late John Garfield Blues," a tune that captured the suicidal thoughts that may have pervaded Garfield's mind during the days of the witch-hunt, when he was facing a second subpoena from the House Un-American Activities Committee.
William Friedkin's The Exorcist, which was released in 1973, conjured the ghost of Garfield. The investigator played by Lee J. Cobb, Garfield's friend from the Group Theater, tells the haunted priest, played by Jason Miller, that he looks like a boxer, like John Garfield in Body and Soul. At the end of The Exorcist, Cobb's investigator shows up at the house of Linda Blair's possessed girl, too late to save the priest from the witches.
In Mean Streets, Martin Scorsese's influential crime drama, also from 1973, Harvey Keitel's Charlie bears the same first name and initials as Garfield's Charlie in Body and Soul. At one point in the film, Keitel's Charlie wakes up on a table in a back room at the bar, reminding us of Garfield's Charlie when he wakes up on the rubbing table in the dressing room before his final fight.
When Keitel's character honors a friend, who has just returned from Vietnam, he says to the cheers of the local boys, "In the words of John Garfield, 'Give it to him in the eyes, right in the eyes.'"
If there were any doubt that Scorsese and Mardik Martin, who co-wrote the screenplay for Mean Streets, paid homage to Garfield and Body and Soul, they wrote in a scene in which the bar owner, played by David Proval, shows Keitel's Charlie a tiger he keeps in a cage in a back room. He tells Charlie that he has always admired William Blake.
In Body and Soul, Peg, played by Lilli Palmer, recites a few stanzas from Blake's poem, "The Tyger." Garfield's Charlie responds, "I've got claws but not for you, Peg."
While the Garfield name resonated for some in the early 1970s, twenty years later, only cineastes like Robert Sklar, author of City Boys, a biography of Cagney, Bogart and Garfield, wrote about the onetime Warner star.
And only eccentrics like Joe Pesci's titular lead in Jimmy Hollywood, a little-seen Barry Levinson film, spoke of him. Pesci's vigilante calls forth Garfield's spirit in the mummified, boarded-up Egyptian Theater. Tellingly, when Jimmy Hollywood informs the cops that he has been compared to John Garfield, the cops show no recognition of the late actor.
Almost no one talks about John Garfield today, but he received much buzz during his film career.
He was a ruggedly handsome Jewish man with a square jaw, brawny torso, and thick, black hair. Women loved him, and men admired him. He was not unlike many of the Jews of the era, immigrants or first-generation Americans, nearly all of them city boys from ethnic neighborhoods like the Lower East Side and Boyle Heights. Though Jews in Europe may have been viewed as victims, Jews in this country refuted that stereotype by serving disproportionately in the armed forces in World War I and World War II (according to Deborah Dash Moore's book, G.I. Jews), excelling in professional boxing, and even proliferating in the mob.
Garfield knew these people and had been one of them. He had run around in street gangs, tried to join the military and boxed in his youth, evidence of which could be seen in his nose that looked partly broken, as if it had absorbed more than a few blows. In the course of his career, he would play some hoods, almost obligatory for a Warner actor, as well as soldiers and prizefighters.
He may not have created the cinematic anti-hero; that would probably have been Robinson or Cagney, stars of Little Caesar and The Public Enemy. But John Garfield, a creature of the Great Depression, riveted audiences with his portrayals of a new type of anti-hero, genuine not affected, and far more reflective than other tough guys.
After Garfield stood up to HUAC, his personal life resembled that of one of his screen protagonists. The fates had conspired against him, just as they had conspired against his Mickey Borden in Four Daughters, just as they had conspired against his Johnny Bradfield, a boxer falsely accused of murder, in They Made Me A Criminal.
They Made Me A Criminal. It sounded like Garfield's life story. He was targeted by the committee not only because he was Jewish, but also because he had come of age in the Group Theater, which was run like a Socialist summer camp. And he was one of the first actors who dared to set up his own production company, Enterprise Studio, at which he made two of his finest pictures, Body and Soul and Force of Evil, films infused with the humanitarian ethos of Abraham Polonsky, a Communist.
When Garfield, a two-time Oscar nominee, stopped getting work in Hollywood, he fled to New York.
After moving out to Los Angeles in 1994, I discovered that I was living across the hall from a veteran screenwriter in my Venice apartment complex.
He had a WB logo stuck on his door, so I knocked. This old gent, with his white beard, stout yet soft frame, and feigned disdain for contemporary filmmakers, parodied an over-the-hill Orson Welles late in his life, except the old gent was a failure, as he once declaimed in my room. Still, he knew a good deal about movies and fashioned himself a buff of John Garfield's pictures. He claimed to have met Garfield once in a bar. He alleged that he was working on a book on him. He denigrated the work of another writer, who had penned a biography of Garfield. "Lies, they're all lies," he said. "Every page a lie."
This neighbor seemed to be full of lies himself. In fact, he loved to quote Mark Twain as having said, "There are three kinds of lies: lies, damn lies, and statistics." According to legend, Twain may have borrowed that line from Disraeli, just as this old screenwriter, disillusioned as he was, borrowed from others.
He never returned a prospective article that I wrote on the old Warner Brothers actors. Supposedly, he had lost it. It's true that his room swirled with clouds of cigar smoke and was strewn with papers, books, beer bottles and jazz records outside of their jackets, but he had no problem retrieving a Bunny Berrigan 45 from that mess.
This gent once asked for help on a writing matter. He pointed out that scribes used to help each other. But he never returned my article. Then again, he did once lend me a book on the Lardners. It reeked of smoke, but I kept it.
Although he postured that he was intimate friends with Abraham Polonsky, my neighbor would not introduce me to the man who had scripted Body and Soul and written and directed Force of Evil, two of John Garfield's most famous films.

A few years later, in the fall of 1998, I called Polonsky myself. His number was listed in the phone book. Decades after the witch-hunt, Abraham Polonsky was not hiding from anybody.
Like John Garfield, Polonsky had upheld his own streetboy's honor, refusing to cooperate with HUAC. These two Jewish men were linked not only by their honor but also by the severity of their punishment. No other star approaching Garfield's magnitude was blacklisted except for Paul Robeson. And no other filmmaker was blacklisted for as long as Polonsky, who was denied directing jobs for two decades.
When I interviewed him, Polonsky, who passed away in October 1999, was in his late eighties. He was teaching a class titled "Consciousness and Content" at the USC film school. He characterized it as a "philosophy course" dealing with science, art and literature. "It has nothing to do with film in general," he said.
One of his first scripts was Body and Soul, in which he layered in the poetry of William Blake to create a tiger out of Garfield's pugilist. Paid to throw a fight, Garfield's tiger defies the mob, just as Garfield would later defy the witch-hunters.
Polonsky received a 1947 Oscar nomination for best screenplay but lost that year to The Bachelor and the Bobby-Soxer.
He may have been denied an Oscar, but in January 1999 Polonsky shared the L.A. film critics' lifetime achievement award with fellow Golden Age screenwriter Julius Epstein, who co-scripted Four Daughters and other Warner gems like Casablanca.
Needless to say, The Bachelor and the Bobby-Soxer will never gain the critical attention of Body and Soul and Force of Evil, films that move beyond the worlds of boxing and the numbers racket into the larger sphere of capitalism's failings.
"All my films make a significant moral point," said Polonsky, who roughly 20 years after being blacklisted directed 1969's Tell Them Willie Boy Is Here, a Western told largely from the point of view of a Native American who is the subject of a manhunt, and 1971's Romance of A Horse Thief, a film about Jewish horse traders battling Cossacks in Poland at the turn of the 1900s. He added, "I don't have to get one. I don't have to sit down and say, 'What's the point of view?'"
Polonsky was critical of films of the 1990s, noting the over-emphasis of special effects, but he spoke those words with no trace of bitterness about the blacklist. He was a man at ease with himself and his legacy.
"People ask, 'Did you suffer?' I say, 'not really,'" he said, pointing out that he was still able to earn a living as a screenwriter, using a front to write for one of television's early prestige shows, You Are There. Polonsky also worked as a script doctor in Hollywood and pseudonymously authored Harry Belafonte's 1959 vehicle, Odds Against Tomorrow, a credit restored to Polonsky at the end of his life.
Polonsky said that his "greatest thrill in the movies was the day we took Body and Soul and showed it to the audience, and people took sides and cheered."
Of John Garfield, who used his clout in hiring Polonsky for both Body and Soul and Force of Evil, Polonsky said, "I got on very well with him. We were friends." He added, "(Garfield) was a wonderful actor and sensitive in an important kind of way."
Polonsky did not think that Garfield influenced Brando, the actor most associated with the Method, but the director said, "He gave it a sense of reality. He had a marvelous quality of being real poetical ... (but at the same time) keep it dramatic. If you wrote the right piece, he delivered." Like a great athlete who raises the level of play of those around him, Garfield, according to Polonsky, "made everyone else a better actor too. He was at a level of acting and realization. They have to get up to his level. When you have an actor like Garfield, a star, and Anne Revere, that puts pressure (on the others). He creates a pace in his conversation, quick, slow; they act better."
I asked Polonsky about Garfield's appearance before HUAC.
"His testimony reflected his true positions -- you don't snitch, he comes from the street philosophy," said Polonsky, slipping into the present tense at times when discussing his old friend. "I think he's a real hero. He knew he was dying. He knew that he could get jobs if he snitched, but he wouldn't do it."
Despite Polonsky's fondness for Garfield, when I asked him if he ever discussed the man with his students, Polonsky surprised me, "I've never discussed him with anyone but you."
Back in late 1998, when I interviewed Polonsky, I read a column in the L.A. Times about Ray Mancini, the former lightweight boxing champion, who was filming a remake of Body and Soul. The fighter, who had been one of the sport's biggest stars in the early to mid-1980s, who had captivated fans with his straight-ahead boxing style and power punches, was now an actor. Not only that, he was a disciple of John Garfield.
Following Mancini's seventh professional bout, a Jackson, Miss., sportswriter wrote that "Ray Mancini is a young John Garfield look-alike." When Mancini called his mother, he asked her if Garfield was a good-looking guy. "All the girls loved him," he told me over the phone from his Santa Monica-based production company.
After he retired from boxing and became an actor, Mancini knew that there was one property that he wanted to acquire. "I said if I'd ever do a fight film, it'd be only one, Body and Soul."
Mancini mentioned that he shares the same birthday with Garfield, March 4th. "It's scary how much I identify with the guy, but you can't get too carried away with that."
He spoke with a rapid-fire delivery, similar to his fighting style, a style that earned him the nickname "Boom Boom." His staccato repartee reminded me of Edward G. Robinson and James Cagney as much as it did of John Garfield, who Mancini said is his favorite actor of all time.
In terms of career trajectories, Mancini said that "he (Garfield) waited for years to get his shot."
Where Garfield started out as the proverbial spear-carrier in the Group Theater before landing roles like that of idealistic working-class boy Ralph Berger in Clifford Odets' Awake and Sing, Mancini toiled for years in bit parts in little-seen videos like Deadly Bet and Timebomb before starring in Body and Soul.
The former champ conceded, however, that he was not trying to replicate Garfield.
"His daughter (Julie) got in touch with me," Mancini said. "I told her, 'I am not doing John Garfield.' It's an homage. How are you gonna top John Garfield? It's a new spin."
As I finished the interview and Mancini invited me to a private screening at Planet Hollywood, I asked him if he was aware of the fate of Garfield and the cast of the original Body and Soul, almost all of whom were blacklisted.
"All I know is he told 'em nothing."
Two years later, in the fall of 2000, I joined a private West L.A. gymnasium, hidden in the bowels of a synagogue. Mancini and I had been out of touch, but I had gravitated more and more to boxing, a pursuit that brought me back to John Garfield.
Along a narrow subterranean hallway leading to a ring were posters and black-and-white photos of fighters including '80s legends Mancini and Sugar Ray Leonard as well as old-timers like Barney Ross, a Jewish champion from the 1930's. John Garfield and Abe Polonsky borrowed elements of the Ross story in developing the script for Body and Soul.
After about six months of training, I arrived at the gym one day to see a compact man emerge in street clothes from a side door. It was Mancini.
He had just had his pre-bout peanut-butter and jelly sandwich and banana, and he disappeared into a dressing room to change. He was five-foot-six and weighed 150 pounds, so I had a four-inch height and 20-pound weight advantage at the time, although I did not kid myself that that was any true advantage against a former champion.
Though Mancini had not sparred in a couple of years, he sparked to the idea of stepping into the ring with a writer. "I thought it would be interesting that you wanted to do a George Plimpton thing," he said.
I attached the hook around my thumb and wrapped my hands, recalling the scene in Body and Soul where Garfield's boxer sits on the rubbing table as his wrap unravels, just as his life has unraveled.
Why was I stepping into the ring with a former champion? Why had I yearned for physical challenges over the years?
I once competed in an arm-wrestling tournament where I heard another man's arm break -- a snap and a crunch. I ran and completed three marathons, two of them while injured.
When I thought about this penchant of mine, I returned once again to John Garfield, to an era when Jewish fighters often reigned as champions. Maybe, I had always sought a taste of the tenements. Maybe, I had always wondered about the route I would have taken had I been a first-generation American, born in the slums in the early 1900s. Maybe, I was sparring with "Boom Boom" because that's what John Garfield would have done.
The opening bell tolled, and Mancini, true to form, barreled out of his corner like a bull unleashed from a cage. I dodged to my left and stepped around him before he landed a furious series of blows to my stomach. As there would be no head shots in this match, it wasn't surprising that Mancini targeted my midsection; what was surprising was that these punches didn't sting. Had "Boom Boom," known for his devastating punches, lost his power? Even still, his famed left hook made a whooshing sound as it whipped toward me. I had never heard such a sound before in the ring. It was the sound of a punch that accelerated, a punch that did not merely travel at the same velocity.
I was fighting the man who played Polonsky's Charlie Davis, not Hemingway's Robert Cohn, yet I felt like Romero the bullfighter in The Sun Also Rises. I wouldn't be able to beat "Boom Boom," but maybe, like Romero, I could keep coming back every time after he pummeled me.
"How do you feel?" asked my cornermen.
"Good," I lied. I was feeling nauseous. I had never thrown this many punches in a sparring session. Mancini may not have been hitting me hard, but he was not letting me rest either.
Several rounds blended together. At one point, Mancini allowed me to drive him into the ropes and hit him with straight rights and uppercuts. At another, he took away his hands, stuck out his chest and dared me to throw a punch. Like Rocky Marciano, Mancini seemed insulted if I didn't hit him. Then he pinned me against the ropes as the bell sounded.
In the last round, Mancini pumped his arms, pistons of power, into my stomach. He blocked my jabs easily although I connected with a few crosses. We slugged it out as the bell rang. Then we hugged each other.
After the sparring match, we sat on the ring apron.
Just as he did on the phone, Mancini spurted out words like punches.
"I wanted you to feel something, make you work. The first round you were hyperventilating a little bit. In the last round, I wanted you to finish up strong, go for broke," he said. "All fighters can punch, but can you take a punch? I punched you, and then you punched back," said Mancini who had not hit me even remotely as hard as he could have.
I asked him about his acting projects, and he mentioned a mafia picture he was producing. I did not discuss the Body and Soul remake with him. The picture was never released theatrically although it did run on Showtime. Was Mancini, the subject of a recent book, The Good Son, turning into another John Garfield? Would he fade from the scene and be forgotten? Or would he be remembered as he was, a standup guy, who never backed down to anyone and never lost his integrity?
In the spring of 1952, John Garfield completed an extended run as Joe Bonaparte, the boxer, in a Broadway revival of Clifford Odets' Golden Boy, the part he was born to play.
His friend Odets then cooperated with the committee in testimony heard on the radio.
Jack Klugman remembered meeting with Garfield a few weeks before he died. Klugman knew the star was conflicted about testifying again before HUAC. With his typical memory for detail, Klugman recounted his conversation with Garfield. "I said, 'I hear you're playing poker until two in the morning, eating chicken salad sandwiches.' Garfield shrugged his shoulder, 'It doesn't matter.'"
On May 21, 1952, John Garfield passed away at the age of 39.
With many so-called idealists caving in to HUAC or becoming informants for J. Edgar Hoover's FBI, John Garfield showed courage that can only be described as rare.
Although producers of the recent Golden Boy did not note John Garfield's historic connection to the lead role in that play, it is possible that Garfield is being rediscovered.
The online playbill vault for The Big Knife, a Roundabout Theater Company production set to start previews at the American Airlines Theater this spring, does indeed mention that John Garfield originated the role of Charlie Castle, the tortured actor and star of the play. Mark Wahlberg cited Garfield as one of his influences when Wahlberg starred in The Fighter. J. Peterman has for some years now been selling the John Garfield Shirt, a black, silk item, in its catalog.
And perhaps, most significantly, Clint Eastwood made a sly reference to Garfield in the recent film, J. Edgar, when Leonardo DiCaprio's Hoover walks into Julius Garfinkle & Co., a fictitious clothing store not coincidentally bearing the name of the late Warner Brothers actor. As it turns out, Hoover has bad credit at the store.
It is not Hoover alone who owes a debt to Garfield. We all owe him for teaching us to be brave and ethical in the face of persecution.
If the Academy of Motion Picture Arts & Sciences could give Elia Kazan, as unscrupulous as he was brilliant, a lifetime achievement Oscar fourteen years ago, perhaps it is time to create a posthumous John Garfield Award for courage. That would be the least the Academy could do to honor a man, who died too young yet who left us with some of the best films of the 1930s and '40s and with some of the most painful memories ever since.
Defiant until the end, true to the streets, John Garfield died a fighter, a golden boy, and that is a legacy worthy of any era.