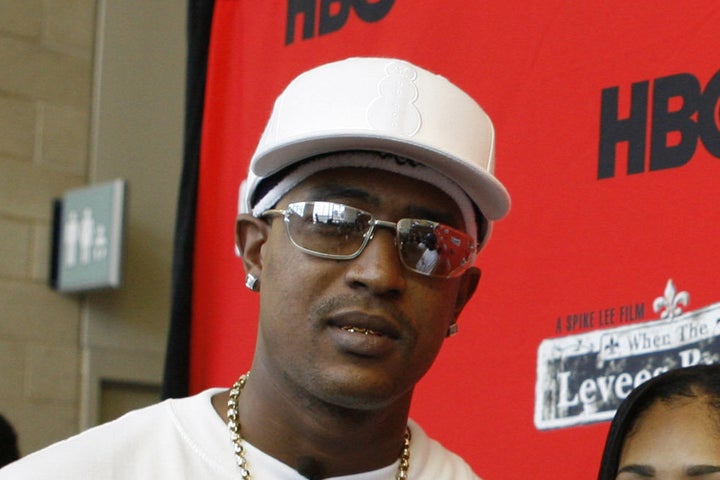 JEFFERSON PARISH, La. ― Roughly a decade after hip-hop artist Corey "C-Murder" Miller was sentenced to life imprisonment in a fatal shooting, new evidence has been uncovered that raises serious doubts about his guilt.
The two principal prosecution witnesses, the only ones who testified Miller was the gunman who killed 16-year-old Steven Thomas in 2002, have recanted their testimony.
In separate affidavits, the witnesses said detectives in the Jefferson Parish Sheriff's Office coerced them into deliberately and wrongly identifying Miller as the gunman.
"I know that the individual who I saw shoot the gun was not Corey Miller," 35-year-old Kenneth Jordan, one of the recanting witnesses, wrote in a signed affidavit.
The other witness, 36-year-old Darnell Jordan, who is no relation to Kenneth Jordan, signed a similar affidavit, saying that he, too, lied on the witness stand.
"I am certain that Corey Miller did not shoot Steve Thomas," wrote Jordan, who was a bouncer at the now-closed Platinum Club in the New Orleans suburb of Harvey.
"The entire conviction was based on the testimony of these two witnesses and we now have affidavits recanting both of those testimonies," Barker told HuffPost. "We can now essentially impeach the state's entire case. There's nothing left for them to hang their hat on."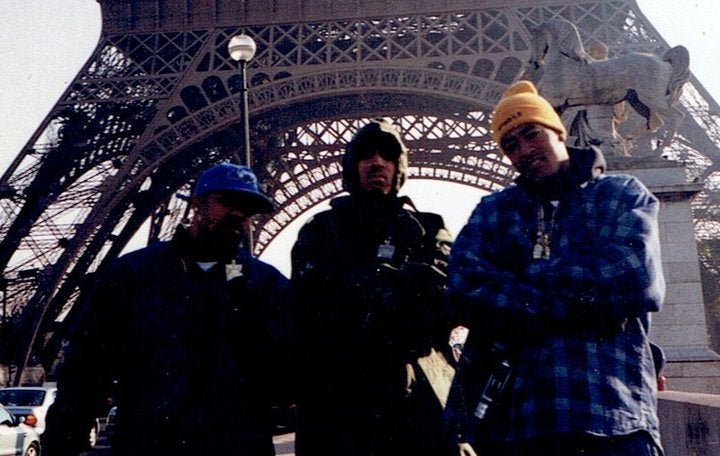 Miller is the younger brother of hip-hop mogul Percy "Master P" Miller. He became a platinum-selling artist on his brother's No Limit record label in the late 1990s, alongside Snoop Dogg, Mystikal and Mac.
Miller grew up in New Orleans, a city with a sordid policing history that was once dubbed "The Murder Capital of America."
The Jefferson Parish sheriff at the time of Miller's arrest was Harry Lee, now-deceased, who referred to himself as "king" of his suburban New Orleans domain. He regularly made headlines for the aggressive policing of blacks and was known to criticize rap music, claiming it glamorized crime.
Discussing Miller's arrest with The Times-Picayune in 2002, Lee theorized the hip-hop artist was "living out his lyrics." Quoting a detective who worked the case, Lee reportedly said Miller "wanted to be a gangsta."
Barker believes cops were quick to zero in on his client because of his profession and his stage name.
"Because his rap name was C-Murder, that meant to them he was a murderer," the attorney said. "They were very aggressive in going after him and making sure he fell for this."
At Miller's first trial, in 2003, Darnell Jordan testified that he saw Thomas, who'd been fighting with several men at the Platinum Club, lying on the ground when a muzzle flash came from the end of Miller's outstretched arm. A jury ultimately convicted Miller of second-degree murder. However, before sentencing, a judge threw out the conviction after finding the prosecution had improperly withheld information from the defense.
Kenneth Jordan, who was not called to testify at Miller's first trial, joined Darnell Jordan on the witness stand for Miller's second trial, which began in August 2009. Darnell Jordan repeated his earlier testimony, while Kenneth Jordan described in detail what he'd allegedly seen happen.
"C-Murder stood over him and shot him," Kenneth Jordan testified in court. "It popped my ears. It made my ears ring. That's how close I was to the gun."
The testimony was vital for the prosecution, since they'd failed to establish a viable motive and none of the other 100-plus people at the nightclub could place a gun in Miller's hand.
Controversy ensued during deliberations when the jury told the judge they were deadlocked. Rather than declare a mistrial, the judge ordered them to continue deliberating. The jury came back a second time with a 10–2 guilty verdict, which in Louisiana is sufficient for conviction.
On Aug. 14, 2009, Miller was sentenced to life in prison.
Miller's conviction was upheld in 2011, even after juror Mary Jacob revealed she and a college student had been pressured by fellow jurors to find Miller guilty.
"They literally made this 20-year-old girl so violently ill, she was shaking so bad," Jacob said, according to The Times-Picayune. "She ran into the bathroom. She was throwing her guts up. She couldn't function anymore. That's when I decided, the judge don't want to listen to me, doesn't want to listen to us. I told them, 'You want him to be guilty? He's guilty; now let's get the hell out of here.'"
Kenneth Jordan now says that, despite his sworn testimony, he did not see Miller shoot Thomas. He says Jefferson Parish detectives didn't question him until a year after the shooting and then threatened him with a decade behind bars for impregnating a 16-year-old girl.
"The JPSO officer approached me and offered me leniency in my criminal case if I agreed to cooperate and give them a statement implicating Corey Miller," reads Kenneth Jordan's newly signed affidavit. "I told the JPSO officers that I saw the shooter and the shooter was not Corey Miller. However, the officer pressured me to lie and say it was Corey Miller, all while holding criminal charges over my head."
He said the officer went so far as to coach him on creating his original account.
"I was distraught and scared," Kenneth Jordan claims in the affidavit. "JPSO officers told me that if I testified against Corey Miller I could 'go home'; they told me what to say; they fed me facts about the fight and details about the DJ and the dance party, none of which I really knew."
He further claims authorities picked him up on a material witness bond two weeks before Miller's second trial. He said he reiterated to them that his statement was untrue but was still forced to testify.
"On countless occasions, Mr. Jordan told members of law enforcement and prosecution that his 2003 recorded statement to the JPSO officers was not true, that the person he saw commit the shooting was definitely not Corey Miller, and that he did not want to lie under oath about Corey's involvement," Barker wrote in the court filing. "At no time during the 15+ years of proceedings in this tortured case has the state once disclosed this information to Mr. Miller himself, or to Mr. Miller's attorneys."
Barker told HuffPost it's especially troubling that prosecutors didn't put Kenneth Jordan on the witness stand until the second trial.
"That's the kicker," he said. "So, you're telling me your star witness at trial number two wasn't important enough to be called during trial number one? That don't add up, and I think that speaks volumes."
The other key witness, Darnell Jordan, claims he was also picked up by authorities on a material witness bond and coerced into identifying Miller as a suspect.
"I was scared of them," Darnell Jordan wrote in his affidavit.
Both witnesses maintain they have long been troubled by their false testimony but were fearful of recanting. They only recently decided it was time for the truth to come out.
"I want to right the wrong that I made all those years ago," Kenneth Jordan wrote. "I can no longer live with knowing that Corey Miller is sitting in jail for something he did not do because of my fabricated statement."
Darnell Jordan wrote: "I just want to tell the truth and clear my name."
Miller, who was 30 years old at the time of the Thomas slaying, has a history of run-ins with police. In 2001 he was arrested for shooting a semiautomatic pistol inside a nightclub when he was refused entry. Video of the incident was circulated online, and Miller ultimately pleaded no contest to two counts of attempted second-degree murder.
Barker, who acknowledges his client's prior legal problems, said they have no bearing in this case.
"There are people who a lot of times will say, 'He's done XYZ in the past, so he needs to be in jail,' but that's not how it works," the attorney said. "This is a case with no physical evidence, no DNA and no forensics. Of course, we want to see justice for the victim's family, but justice isn't putting an innocent man away."
The sheriff's office and Jefferson Parish District Attorney's Office would not comment on the case.
"Because this is a pending matter, the DA's office isn't commenting," district attorney spokesman Paul D. Purpura told HuffPost.
It's unclear whether Miller will be freed. The judge presiding over it can either toss out the conviction, deny the court filing or order a hearing. The prosecution will likely be permitted to file a response before that decision is made.
Barker said Miller, who has always maintained his innocence, is "cautiously optimistic" about the latest developments.
"There's been several times throughout this ordeal that he's been hopeful and let down, but this is hopefully what it will take to free a man who didn't do what he is serving a life sentence for," the attorney said.
Calling all HuffPost superfans!
Sign up for membership to become a founding member and help shape HuffPost's next chapter
BEFORE YOU GO
PHOTO GALLERY
Rap As Evidence