Call us muggles, but we've never seen an island so magical.
Now, it's an eerily serene treasure trove for adventurers of all sorts.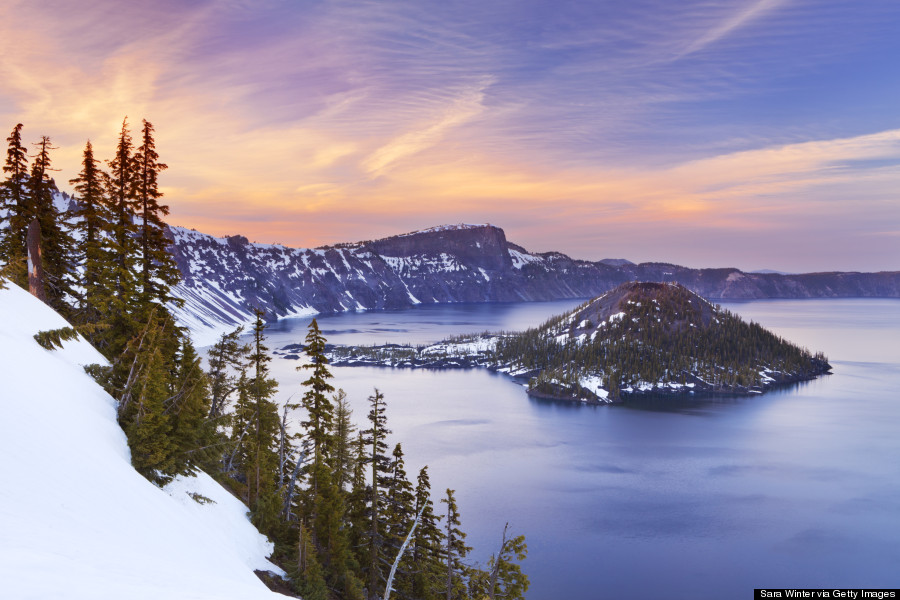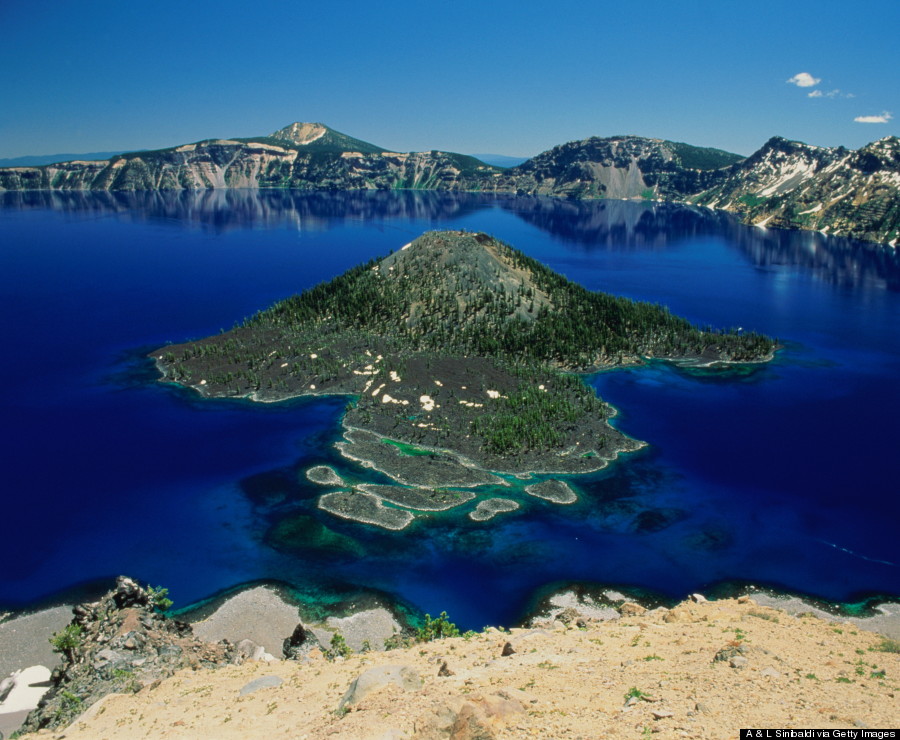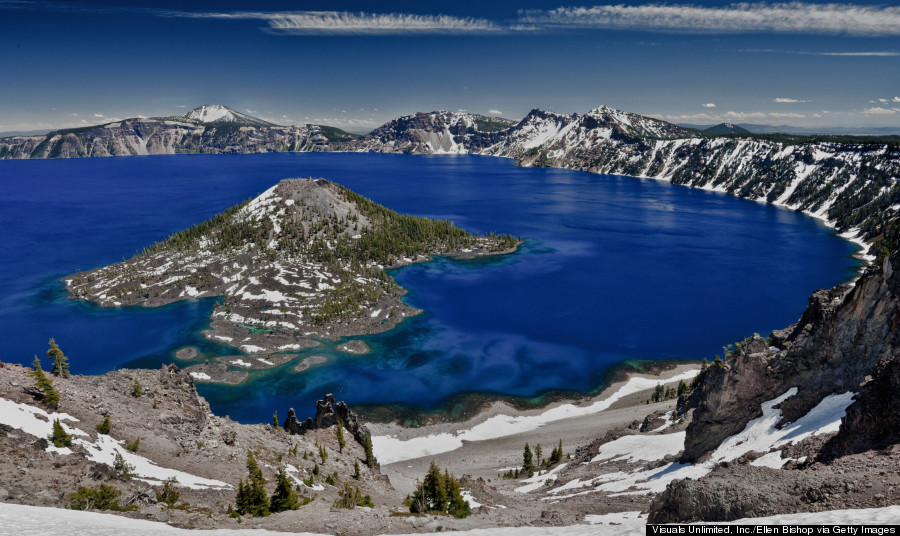 Wizard Island was born more than 6,000 years ago when a volcano erupted to form what is now Crater Lake National Park. The Klamath tribe used the lake and its surroundings for "vision quests," their ritual searches for spiritual life purpose. They would run down the sides of the giant volcanic crater, scale the caldera walls or build elaborate rock piles to showcase their hidden strength. This land is steeped in mystery, indeed.
You can get to Wizard Island during summer months via boat from the Crater Lake shore. After an intense hike of switchbacks to the summit, you'll find a crater 100 feet deep. A less strenuous shoreline hike, pristine swimming spots and fishing are also at your fingertips -- just watch out for the crayfish, as Klamath legend says they're possessed by spirit powers and may pull you to dark depths of the lake without warning.
We have a sneaking suspicion you'll be safe on Wizard Island, but enjoying this beauty from afar never hurts, either.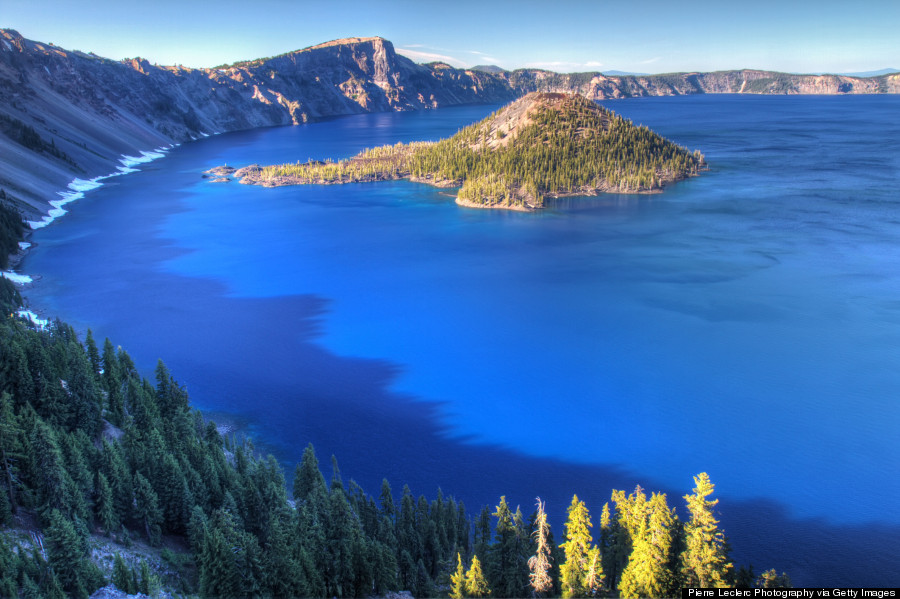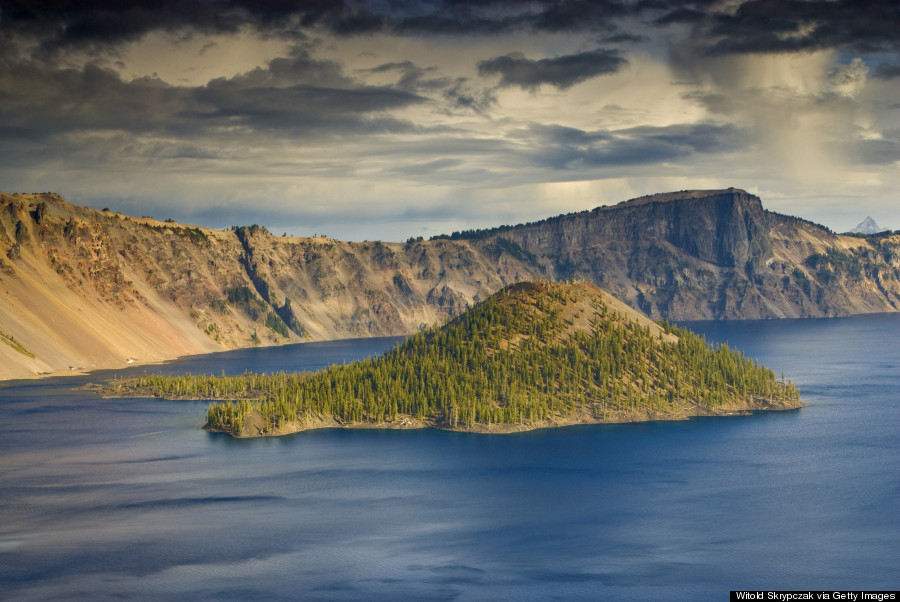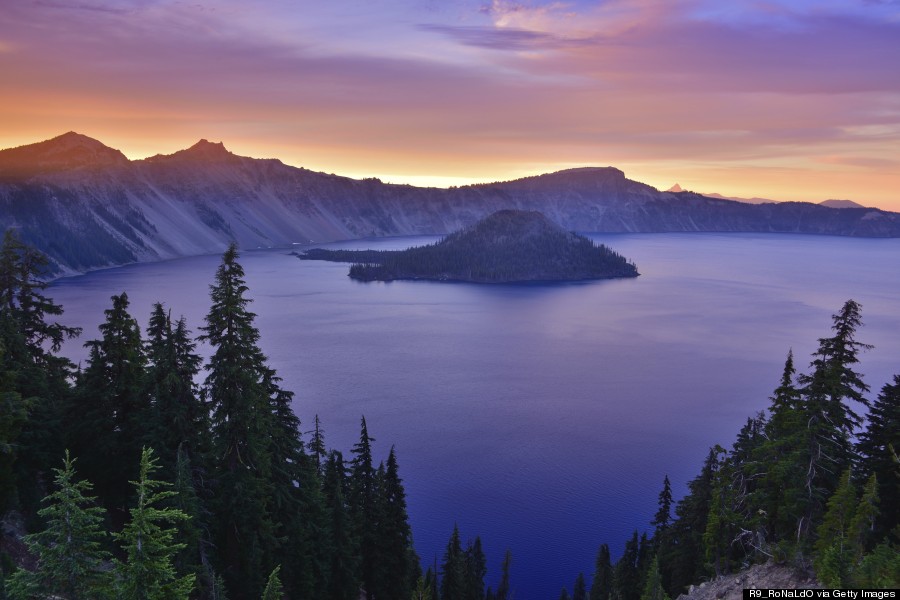 Before You Go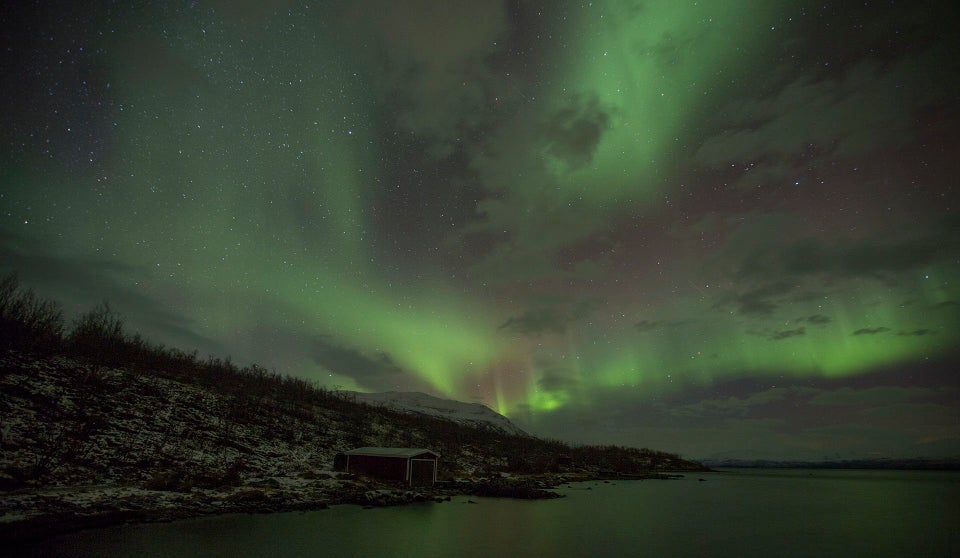 The Glowing Magnificence Of Nature