Click your heels three times, and get to Idaho quick -- because this corn maze is epic.
The thing is so big, it's split into two parts. And sojourners get wristbands with a phone number to call in case they need to be rescued.
But with a maze this magical, would we ever want to leave?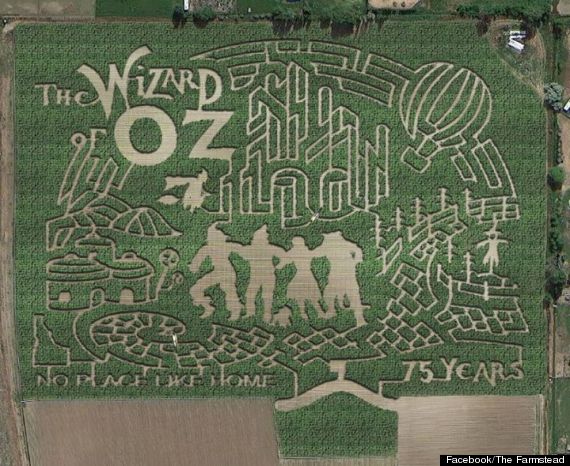 While planning the maze takes months, Jim is able to cut the entire thing in a single day using just a small tractor, says Hillary.
And getting through the thing is no small feat. It takes 20 to 40 minutes to make it through each half of the maze -- "Corn Cops" are on hand to help anyone who gets too tangled.
But don't worry, it's all in good fun.
"Agriculture is a huge part of Idaho," says Hillary. "This is a great way to connect with it and enjoy the fall weather."
Maze season runs through Nov. 1 -- hop on your flying monkey and get there ASAP.