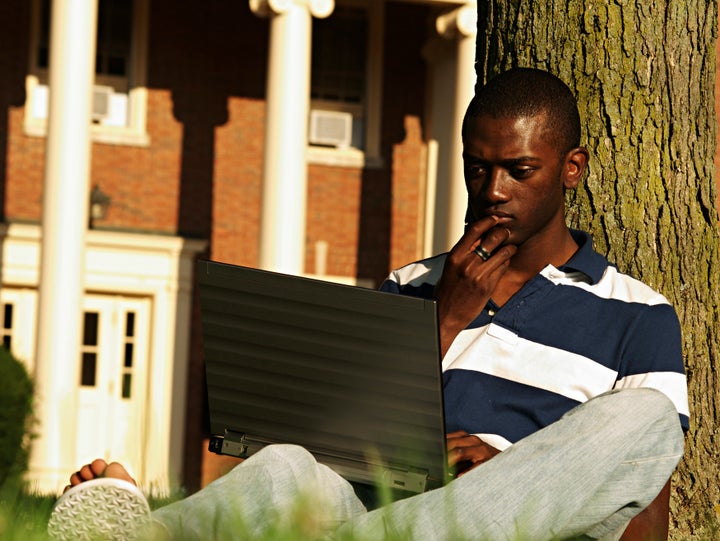 The W.K. Kellogg Foundation, one of the largest philanthropic foundations in the country, is donating $4.7 million to two coalitions in Mississippi and eight organizations in New Orleans that aim to support young men and boys of color.
Seeking programs already in place, the foundation sought to donate funds to "organizations that were doing things like working with young people around getting their G.E.D. completed [and] working with young people around job skills so they have hands on experience working with people," William Buster, director of the foundation's Mississippi and New Orleans programs, told The Huffington Post.
The grants seek to help bridge the gap created by racial inequalities in these areas.
Over the next two years, the two Mississippi coalitions will evenly split $2 million. The coalitions will work to end the "schoolhouse-to-jailhouse pipeline" by promoting racial equity in the disciplinary practices of schools statewide through research, outreach and programs, with the expectation to benefit thousands of students. Currently, the state has the third lowest graduation rate for black males in the country with only 51 percent of black males graduating high school.
"There's multiple barriers that face young people in Mississippi," Buster said. "Removing the barrier of disproportionality of school discipline is something that we'll take off the table and have the opportunity to focus more on things like reading by third grade or math proficiency."
The remaining $2.7 million will go to the organizations in New Orleans. Each organization will receive between $150,000 and $450,000 for a three-year period. After asking boys ages 15 to 20-something what resources they were lacking in New Orleans almost 10 years after Hurricane Katrina, the foundation decided to create paid 18-month internship programs within the eight organizations that will benefit nearly 200 young men and boys. The internships will focus in fields varying from media and production to culinary arts.
"The cry is that [they] want access to all those economic opportunities that exist in the community that to some degree, the young people feel like is passing over them," Buster told HuffPost. "And so nobody can argue that New Orleans has been a success recovering, because the recovery hasn't been even for everybody. Let's give young people the tools that they need to engage in the economic pathway that they find and do it in a way that others can see it, pilot it and we hope this is something that others will take on after this grant ends."
The foundation will ensure these organizations in Mississippi and New Orleans are on track to making conditions better for these young men by supporting building their organizational capacity to achieve their goals, Buster said.
Though the grant focuses on economic and academic improvement, Buster said he also wants to change the narrative around how young men of color are generally viewed.
"They are viewed negatively within society," he explained. "There are stereotypes in the media and we believe the best voice for helping people understand their power of advocacy, the asset ability is young people themselves. So we're supporting them, we gotta work together to learn how to use their voices to learn how to engage the media, to learn how to engage city hall all while learning to hold an internship."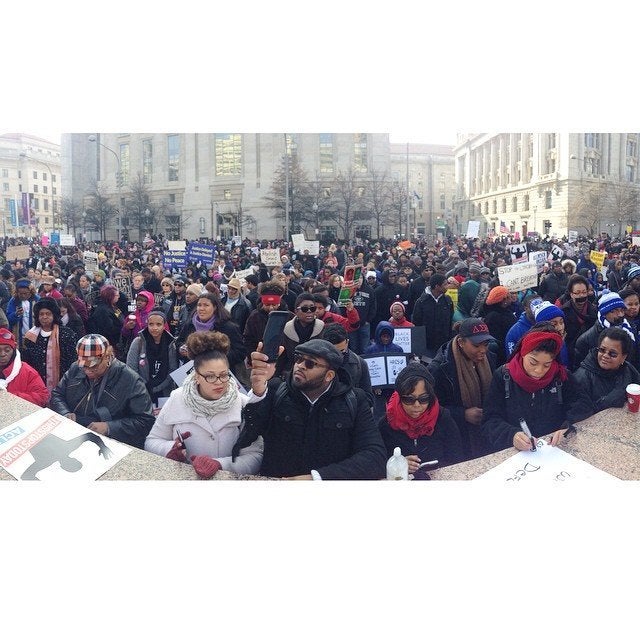 Powerful Black Lives Matter March In Washington
Popular in the Community