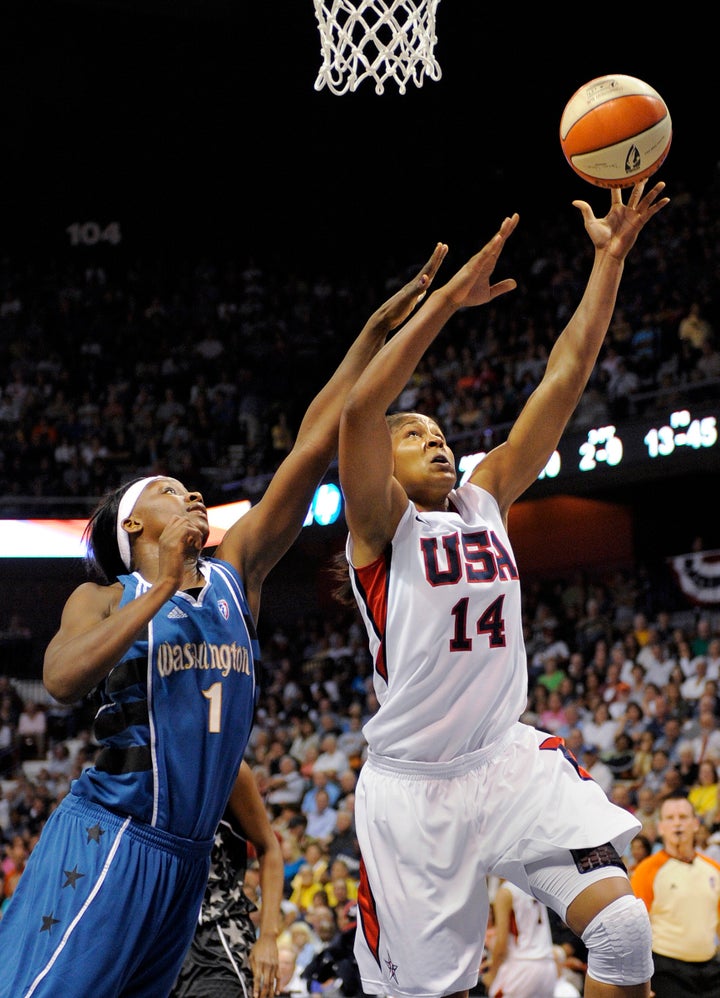 In sports, as in life, the journey is as powerful as the destination. It's not just about winning; it's about how we as a team come together and support one another. It's not about the trophy; it's about realizing your full potential and never accepting anything but the best for yourself.
When I was growing up, people used to talk about the magic circle of expectations for women. Let's face it: whatever women do, they must do twice as well as men to be thought half as good. But as a wise woman once said: "Luckily, this is not difficult."
I can tell you that in basketball, like in politics, "If you want anything said, ask a man. If you want anything done, ask a woman." I have found that having strong women in positions of leadership makes all the difference for any organization.
That is why I decided to become a proud owner of the Washington Mystics. Sports are excellent training grounds to develop the next generation of young women leaders. I feel blessed to own a WNBA team like the Mystics, which has an incredible drive for competition, unmatched focus, and an appreciation of their fans.
I have made it my priority to promote young women, both on and off the court. If we can inspire just one woman or one young girl to get involved in either the sport or the game day experience, it has made it all worth it.
Let me tell you, from what I have seen of the young players on that floor, basketball is just the beginning of what they're going to accomplish in life. They set an unprecedented example to young girls. This example helps guide them to make decisions that may very well have an impact on the rest of their lives.
On game day, I will join the coaches and players as they huddle to strategize for the game. I want to observe the process of how they strategize with the players and synthesize their plan of attack. As an owner, I understand more than ever the dedication that goes into building a cohesive team. I confess to you now that I am humbled by what I witness and so very proud of every woman/athlete who make up this team.
I watch how my team works together on and off the court. I've always known that we have a very special team: The Washington Mystics have no real celebrity players, yet the team is a real team in the purest sense of the word. We don't do egos; we don't do celebrity players; we don't think of "I" before "We."
As I see it, I am thankful everyday that I've been given the opportunity to be an owner of a WNBA team. Women need to depend on each other, stand beside one another and use their skills and voices to let everyone know that we make a difference.
With the beginning of the WNBA season approaching, I am eager to get back to the locker room, back to the court, and most importantly back to the fans.
Everyone, please support the WNBA. GO MYSTICS!!!
Sheila C. Johnson is the Managing Partner of the WNBA's Washington Mystics, and the first African-American woman to have a stake in three professional sports teams including the Washington Wizards (NBA) and the Washington Capitals (NHL). Johnson is also a founding partner of BET (Black Entertainment Television) and the CEO of Salamander Hospitality, LLC.
Calling all HuffPost superfans!
Sign up for membership to become a founding member and help shape HuffPost's next chapter