A-Rod: He's just like us! He, too, has been on a date where he wasn't quite sure if it was a date or simply two friends casually hanging out.
To make the situation even more high-stress for the former Yankee slugger, the friend in question was none other than current girlfriend, Jennifer Lopez.
In a new interview with Vanity Fair, A-Rod and J.Lo ― aka J-Rod ― discuss their first date at the Hotel Bel-Air last winter. Apparently, the pair had run into each other in Beverly Hills and hours later, Rodriguez gave Lopez a call.
They agreed to dinner, which J.Lo was certain meant a date, but A-Rod was not so sure.
"Maybe we were seeing each other at night because of her work schedule," Rodriguez tells the magazine. "I went in uneasy, not knowing her situation."
When Lopez told Rodriguez mid-date that she was single, he was so overwhelmed that he excused himself to go to the bathroom, where he proceeded to write her a text. A sexy text ― a sext, even.
"She told me around the third or fourth inning that she was single," Rodriguez says. "I had to get up and go re-adjust my thoughts. I went to the bathroom and got enough courage to send her a text."

"So I'm sitting there and he's walking back, and I get a text," Lopez continues. "It says . . . " She looks significantly at Rodriguez. "You can tell her!" he says. "'You look sexy AF,'" she tells me. They both laugh. "And then it took a turn," Lopez says. "The fire alarm went off, and we had to evacuate." I laugh, thinking she's being metaphorical. "No, really," she says. "The fire alarm went off!"
The power couple confirmed their romance in March 2017. And here they are today, looking sexy AF on the cover of Vanity Fair:
Elsewhere in the interview, J.Lo reveals what she loves most about A-Rod: His appreciation for everything he has in life, especially his kids. (Lopez has twins ― a boy and a girl ― and Rodriguez has two daughters.)
"A lot of people I've met in my life, they don't appreciate what they're doing and how amazing it is," she tells the mag. "Not the greatness of the house, but the moment of sitting there with someone you love, with a family, with healthy kids."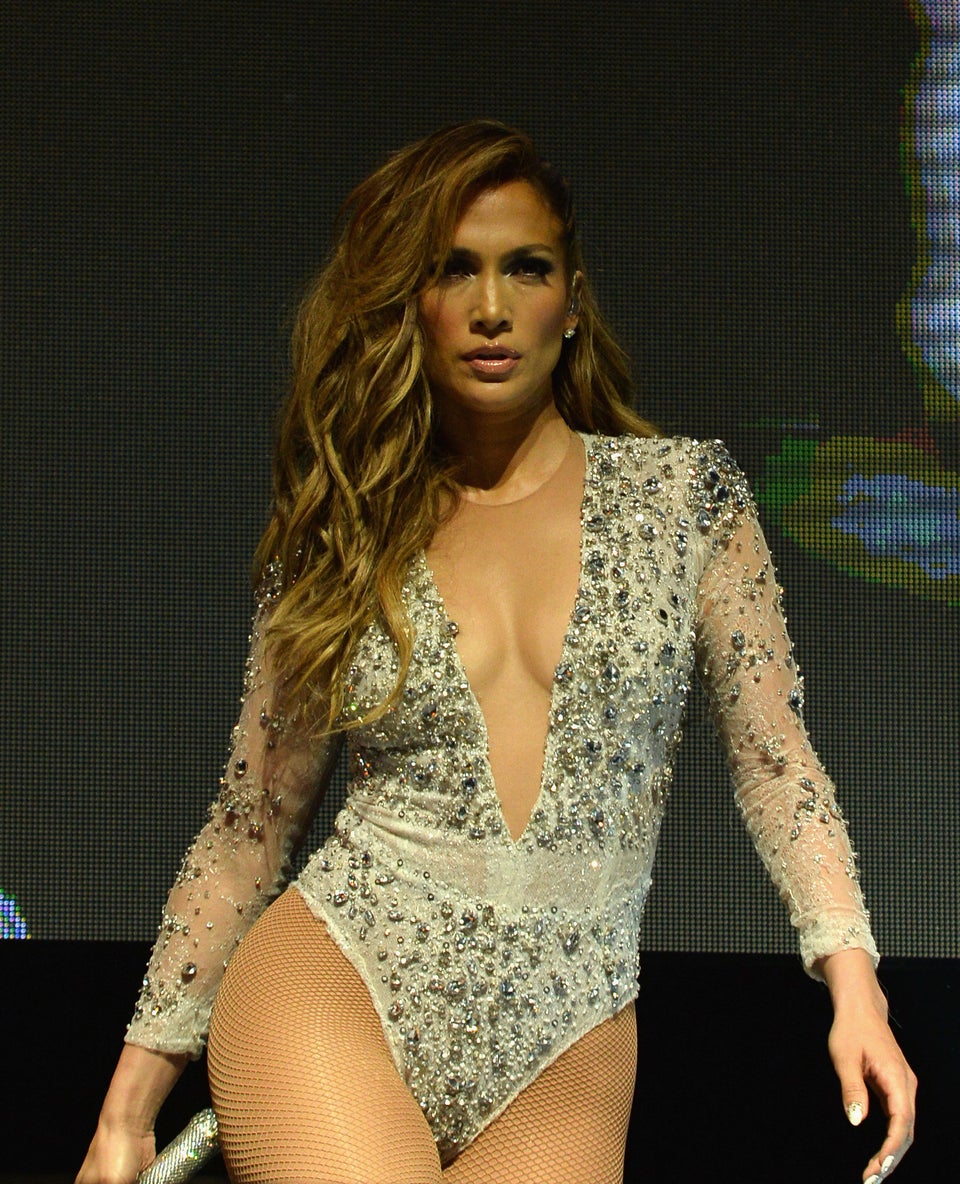 100 Sexiest Jennifer Lopez Outfits