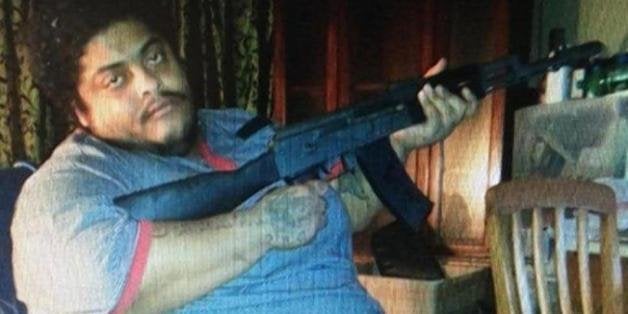 The bigger they are, the harder they fall, and prosecutors say this 500-pound suspected gang leader is going to go down hard.
William Soler, who also goes by the street names "Redrum" and "Wobbles," is one of 10 reputed gang members facing a 367-count felony indictment for allegedly operating a "high-volume gun trafficking ring" out of an apartment complex in the Bronx, New York. The 33-year-old, who authorities believe led the clandestine operation, was arrested in a bust at the apartments Wednesday with nine other suspected members of the Bloods gang, officials said.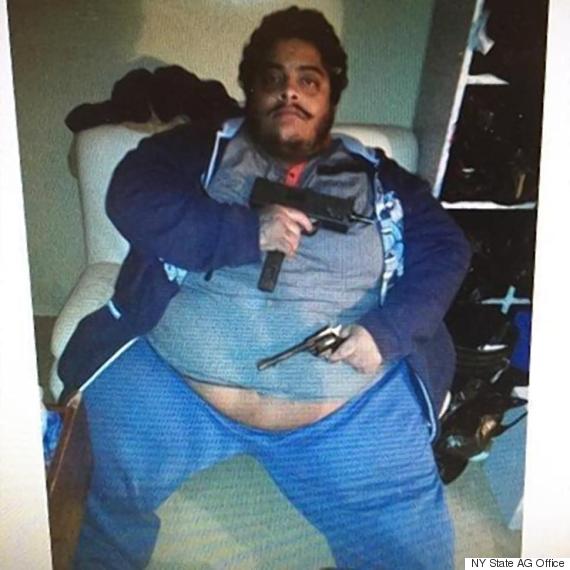 The crew is accused of smuggling firearms into New York City from Maine, Connecticut and upstate New York via Metro-North trains, then selling the weapons on the street. The bust is part of a crackdown on illegal gun sales, which comes less than a week after NYPD Officer Brian Moore was shot and killed with a revolver stolen from a Georgia pawn shop, according to the New York Daily News.
"This is the way that criminals get guns that they use to murder police officers and murder other New Yorkers," said New York Attorney General Eric Schneiderman at a press conference Wednesday. "People who do this for a living, we will pursue as aggressively as we can."
"Make no mistake, illegal guns sold in our communities will eventually destroy someone's family," NYPD Commissioner William Bratton said in a statement Wednesday, according to WPIX.
An investigation into the ring began last summer. An undercover detective posed as a gun reseller to purchase weapons directly from Soler, the [Attorney General's] office said. Investigators learned that allegedly ring members would text each other photos of guns for sale.
Photos released by Schniederman's office show Soler posing with assault weapons and handguns. Soler and his crew are accused of selling 93 weapons -- including .22-caliber pistols and semi-automatic rifles -- to an undercover officer in 47 separate meetings last year, according to the indictment.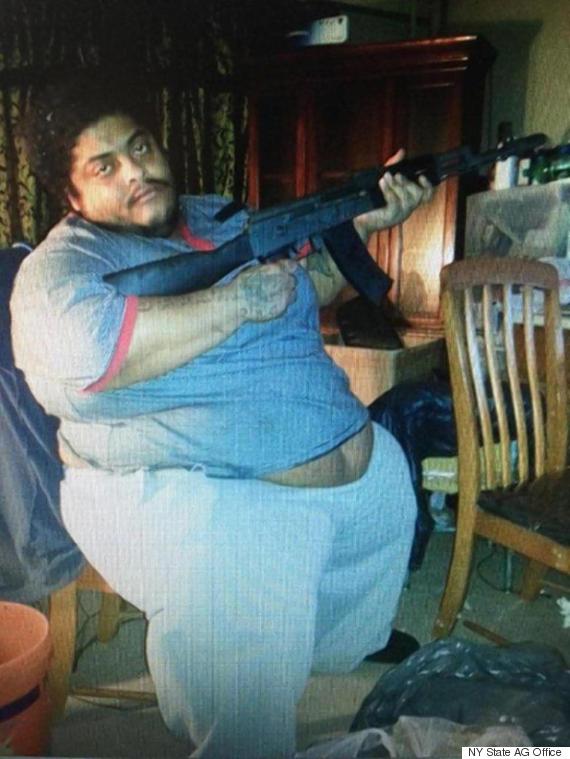 Soler is also charged with conspiracy in the second degree for allegedly plotting to kill a rival gang member, according to WPIX. Soler and the other defendants are being held without bail on charges of felony conspiracy, criminal possession of a firearm and criminal sale of firearms.
If convicted, Soler could face up to 25 years in prison. His lawyer, Brian Sullivan, said that Soler could face trouble in prison because of his size.
"I would think being a very large person would put him at a big disadvantage [in prison] because the cots and the clothing are all not made for somebody that large," Sullivan told the New York Post.
Soler did not appear at his arraignment Wednesday because he was being treated at a Rikers Island medical facility for an ailment related to his weight, the Daily News reports.
"The charges are large-scale," Sullivan told the Daily News. "He's a regular human being like all of us."
REAL LIFE. REAL NEWS. REAL VOICES.
Help us tell more of the stories that matter from voices that too often remain unheard.
BEFORE YOU GO