A massive wildfire tearing through Alaska's Kenai National Wildlife Refuge has caused wildlife to flee the area, but not every creature managed to escape.
The pups were dehydrated, injured and hungry -- but almost all of them were alive.
The den was in a firebreak built as workers rushed to stop the fire's spread, but no one noticed the pups at first.
The firefighter who first spotted the pup was too big to fit into the den -- which reached 10 feet into the hillside -- so a smaller firefighter crawled in and pulled out four more pups, the Anchorage Daily News reported.
The pups -- three males and two females -- are about two weeks old, and were so dehydrated that wildlife officials believe they had been abandoned for several days. A sixth pup was also in the den, but was dead by the time rescuers got to it.
The rescued pups were given sugar water to help them to hydrate.
"It's just like a holding a dog," Nichols was quoted as saying in the Peninsula Clarion. "They were hungry and trying to suckle on anything. It was just like holding a puppy, they're so young they don't know any better."
Following the rescue, the pups were taken to Anchorage for further care, Kenai National Wildlife Refuge posted on Facebook, adding that all of them had been injured by porcupine quills and that at least one is being treated for an infection.
The animals are currently in the care of the Alaska Zoo, which says they cannot be released into the wild now that they've been handled by humans. However, as the zoo currently has a resident wolf pack, it says it's working to find a new home for the pups.
For now though, they seem to be doing just fine.
"They're just sleeping and eating," Jill Myer, the zoo's development director, told the Anchorage Daily News. "They're doing normal puppy things."
Related
Before You Go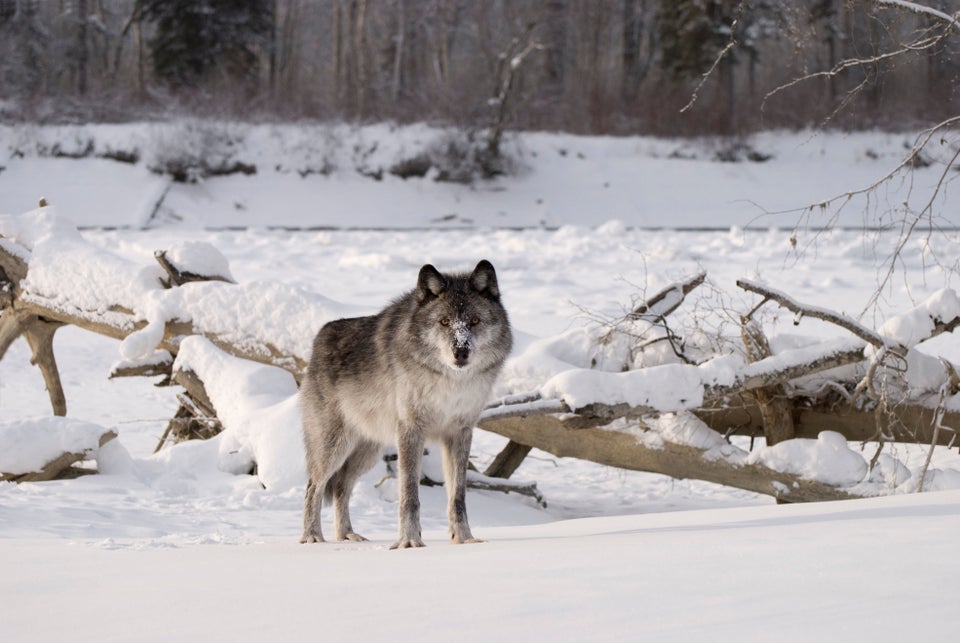 Wolves In Alberta
Popular in the Community