About a year ago, many commentators were expecting the box office in China to surpass the North American film market as early as 2017 or 2018. That was until the downturn in the second quarter of 2016 continued for the first half of 2017, leading to a revised target date of 2021. However, in late July this year "Wolf Warrior 2," or "WW2," was released during the summer blackout period for foreign films and, unexpectedly, became the biggest box office hit in Chinese history, earning close to $800 million in less than a month. As a result, China's box office, which had grown only 3.7 percent in the first half of the year ― with imported films making up 61 percent of the revenue ― had a sudden bump that amounted to around an 18 percent increase.
So what has changed in the Chinese film industry to allow for such a spike in growth? The positive turnaround in the domestic box office has not been the only recent surprising development. A similar transformation has been occurring in Chinese investment in Hollywood, highlighted by the shifting political and economic fortunes of China's leading film entrepreneur.
This time last year Wang Jianlin, the chairman of Chinese entertainment and property conglomerate Dalian Wanda, then commonly described as the richest man in China, was telling interviewers that he was willing and able to purchase any of the six major Hollywood studios, noting that "if the target company fits our appetite, there is no upper limit for budgeting."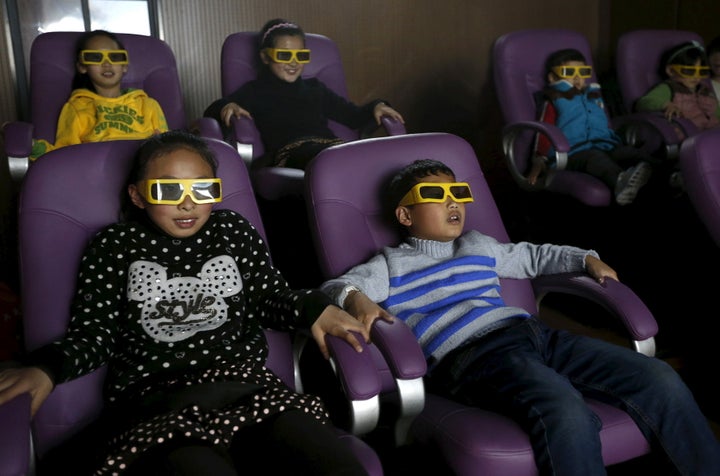 Having purchased Legendary Pictures in January 2016, for what was generally considered to be an "excessive" amount, and having publicly asserted that "Disney really shouldn't have come to China" and that Wanda would supplant Disney as the world's largest tourism company by 2020, Wang was in the forefront of a wave of well-heeled Chinese private entrepreneurs who had transformed the Hollywood-China relationship, and Chinese overseas investment more generally, in just a few short years.
Now Wanda, among other high flyers, has been publicly chastised in the official People's Daily for its recklessness in taking on an enormous debt load that could threaten China the way Japan in the 1990s, the United States in 2008 and Europe in 2010 were threatened. Appropriately contrite, Wang is now focused on deleveraging and devoting his efforts within China.
These waves within China's film industry suggest that, moving forward, there will be a greater focus on China's domestic film market, both from Chinese companies that had previously also been eyeing investments and even acquisitions in Hollywood, as well as by Hollywood studios and production companies. Following a year in which conventional wisdom about the Chinese film market has been upended more than once, what lessons have we learned about the Chinese film industry? Here are two big ones.
1.
Politics commands even the entertainment industry in China.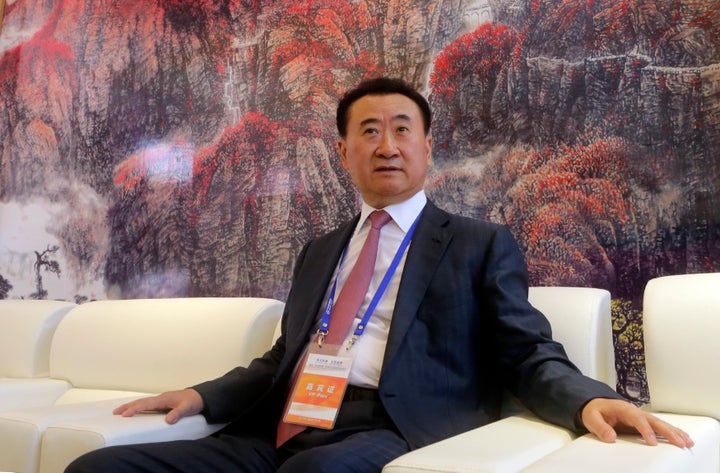 Despite the push from investors like Wang, it is important to note that the further you look into the Chinese film industry, the more the government influence of it becomes apparent. Attempting to conquer Hollywood is unlikely to prove fruitful. Private entrepreneurs will always be at a disadvantage, particularly when they take on high profile roles that impinge on broader government policy. Wang is no different.
Wang Jianlin's financial irresponsibility in a real sense was a byproduct of his larger political sin. Wang had gambled that his strong political connections ― and his appeal to the leadership to provide him the freedom from regulation that would allow him to use his enormous wealth and his company's overseas purchases to enable China to "lead the world when it comes to soft power" ― would overcome any concerns about his increasing debt load.
But Wang's political gamble was greatly undermined by his reckless public posture, not only dismissing Disney's prospects within China, but more seriously noting that the "crazy talk" of the U.S. Congress in seeking to curb Chinese investment was just empty words that could safely be ignored. Wang even warned U.S. President Donald Trump that without his investments, tens of thousands of U.S. workers would have "nothing to eat." He was, in effect, a private businessman speaking as if he were a Chinese political leader representing the state, and undermining the official narrative of China's "peaceful rise." Wang's overseas acquisitions have not only been unhelpful in promoting China's image abroad, but conversely have also been a major factor in provoking a political reaction that has contributed to a revival of the "China Threat Theory." The theory, anathema to the Chinese government, asserts that, in common with other rising powers in the past, it is unlikely that China will rise peacefully.
The guideline on overseas investment released by China's State Council on Aug. 18, without mentioning Wang by name, indirectly makes this clear when it warns that "overseas investments against … peaceful development [and] win-win cooperation will be restricted."
In contrast to the rhetoric in China surrounding the country's favored Belt and Road Initiative, Wang's words and actions ― seen as not only counterproductive, but also a danger to the success of Chinese foreign policy ― suggested a zero-sum game, not win-win cooperation.
2.
The unanticipated and overwhelming success of ′
WW2′
has raised new questions about Hollywood's relationship with China.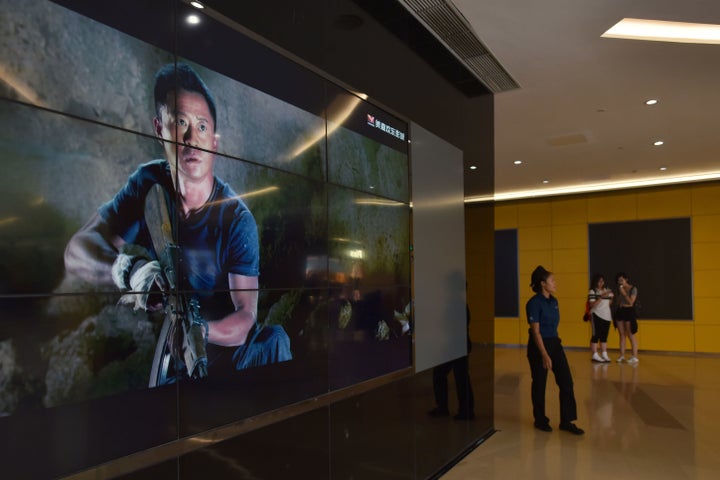 The key issue is whether the achievement of "WW2" is merely a one-off or a viable model for future films. Success in the Chinese film market has been divided between domestic blockbusters that are primarily comedies or historical epics made for a Chinese audience ― with little resonance outside the country ― and high concept Hollywood blockbusters that succeed everywhere because of their high production values and universal themes.
While "WW2," like Jackie Chan's "Kung Fu Yoga" and "Journey to the West: The Demons Strike Back," the only other Chinese films among China's top 10 box office hits in 2017, has made virtually all its money within China, the nature of the success of "WW2" makes it qualitatively different from any other Chinese film.
First, it came during a blackout period for imported films, which suggests that the market could succeed even in the absence of Hollywood. This is significant because near the end of 2016, the quota of 34 films was quietly relaxed to allow additional Hollywood films to enter to ensure that the overall market would not decline for the year, a key government priority. Additionally, with the U.S. Trade Representative currently negotiating a new agreement regarding Hollywood's market access, the performance of "WW2" is an important data point in China's favor.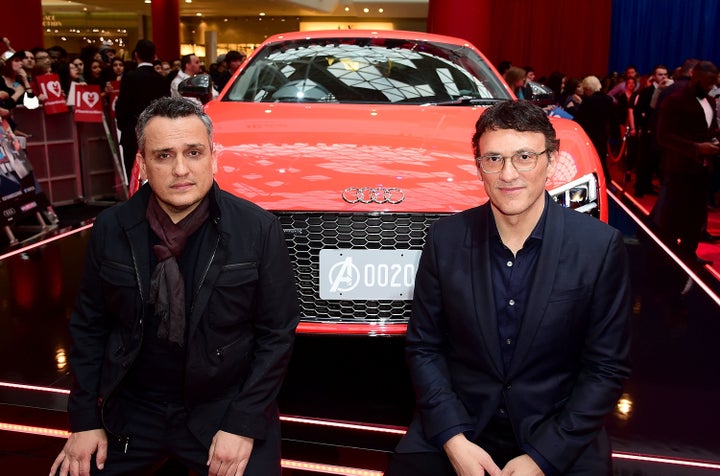 Second, the role of the Russo brothers, directors of the "Captain America" films, as consultants, and the use of their stunt team to coordinate the fighting sequences, suggests that Hollywood's technical expertise can substantially raise the production values of Chinese action films. While it is old news to assert that Hollywood films pander to China to gain market access, "WW2″ demonstrates that Hollywood expertise can also be effective in the production of Chinese domestic films that have a strong nationalistic appeal, in effect creating future competition with their own imported blockbusters. One solution, already well underway, is the participation of Hollywood studios in the direct production of local language films intended solely for the Chinese market.
Third, the success of "WW2″ outside the major cities, including border provinces where Hollywood films are generally not as popular, indicates that there is still tremendous market growth available, particularly since China already has the most screens in the world at more than 40,600, with the number of screens expected to reach 80,377 by 2021.
Ironically, and perhaps counterintuitively, these recent developments suggest a likely closer collaboration between the American and Chinese film industries. As grandiose ― and grandstanding ― attempts by Chinese entrepreneurs to conquer Hollywood are replaced by a more low-key investment effort by Chinese companies seeking to learn the intricacies of the film industry, including marketing and distribution, American companies will seek to become more actively involved in filmmaking within China, in effect seeking the best of both worlds, the Hollywood and the Chinese blockbuster.
For more on Hollywood and China, watch The WorldPost's four-part interview with Stan Rosen here.
Related
Popular in the Community