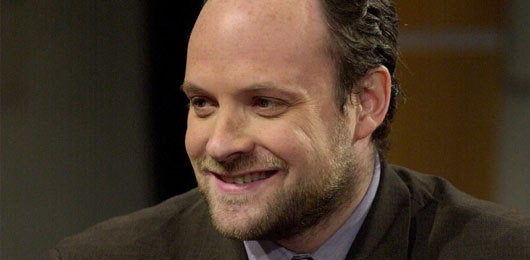 With Hillary Clinton seemingly locked up for the post of Secretary of State, several Democratic sources have begun speculating that her long-time communications hand, Howard Wolfson, would be brought on board to help with the task.
A seasoned press flack who Clinton implicitly trusts -- and, it should be added, who is more than capable of handling the job of State Department spokesperson -- Wolfson is a naturally good fit. But there is one problem: he has a famous fear of flying (Jason Horowitz of the New York Observer called him "the John Madden of politics.") And to conceivably work in State, air travel is important.
Well, it turns out, Wolfson no longer suffers aviophobia.
The man who had to chauffeur himself across the country during the Democratic primary -- and who, for family vacations, would often drive to the destination while his wife and daughter flew -- now is comfortable traveling via plane. Since the end of the Democratic primary, he tells the Huffington Post, he has flown to Europe on three occasions, twice to the West Coast, to each party's convention, Florida, Boston and (on several occasions) New York City.
"Something just snapped," Wolfson explained to New York Magazine last month, "and I wasn't afraid anymore. It had to do with wanting to get out of the country as soon as possible."
With this hitch hammered out, it is easy to see how Wolfson ends up with the communications spot at State, provided of course that Clinton is actually appointed. But, before going there, he throws a bit of cold water on the theory.
"I'm not sure it's for me in any case," he writes, "but the flying wouldn't be an issue."
Popular in the Community